What is Form 16?
Form 16 is a salary certificate given by the employer of assessee to  the assessee containing the computation of his income and TDS details. Form 16 certifies that TDS has been deducted on salary of the assessee by the employer. As per the income tax rules if an employer deducts TDS on salary, he must issue , Form 16 to his employee on or before 31st May of the next year immediately following the financial year in which tax is deducted.
Reading of Form 16
Reading of form 16 is important for preparing and filing income tax return. Form 16 consists of two parts viz Part A and Part B. Part A contains information in relation TDS deducted and deposited by employer. Part A of form 16  is generated and downloaded from the website of traces and it bears the logo traces at the background of Part A as a proof it is downloaded from traces. Part B contains information relating to computation of salary and other income and calculation of income tax liability. Part B of form 16 is prepared by employer by entering the details of salary and other income with deduction under chapter VI-A from data available with him and issues the same along with Part A to the employee.
Part A of Form 16 includes below details -
Unique TDS Certificate Number
Name and address of the Employer
Name and address of Employee
PAN and TAN of Employer
PAN and Reference Number of Employee
Financial Year and Period of Employment
Total TDS Deducted and Deposited for the year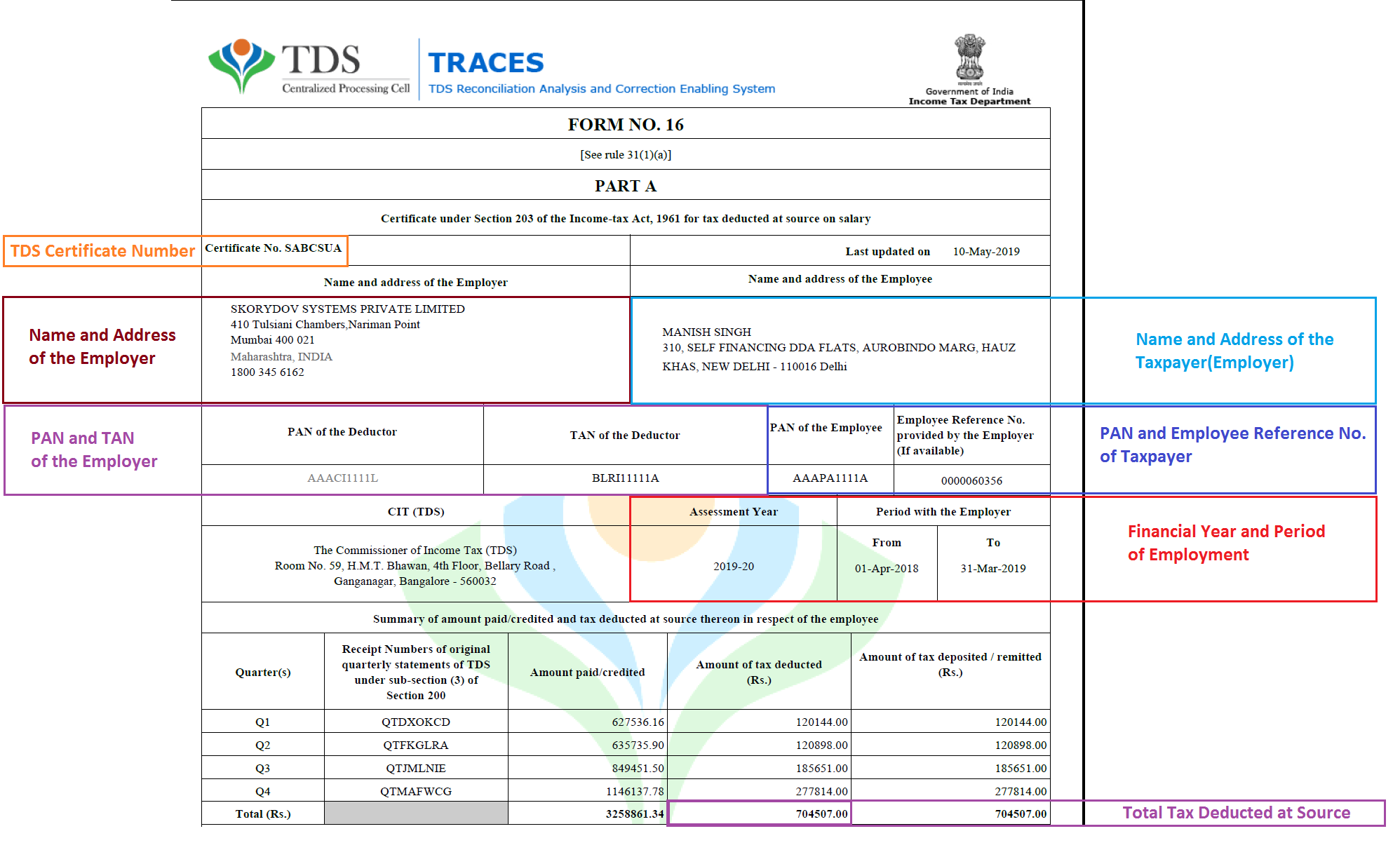 Part B of Form 16 includes following -
Detailed about Salary including bifurcation as Salary, Perquisites and Profits in lieu of Salary
Details of Allowances exempt u/s 10
Details about deduction u/s 16 including Standard Deduction and Professional Tax
Any other income reported by the employee
Deductions available against Income
Your Net Tax Liability
Verification of the employer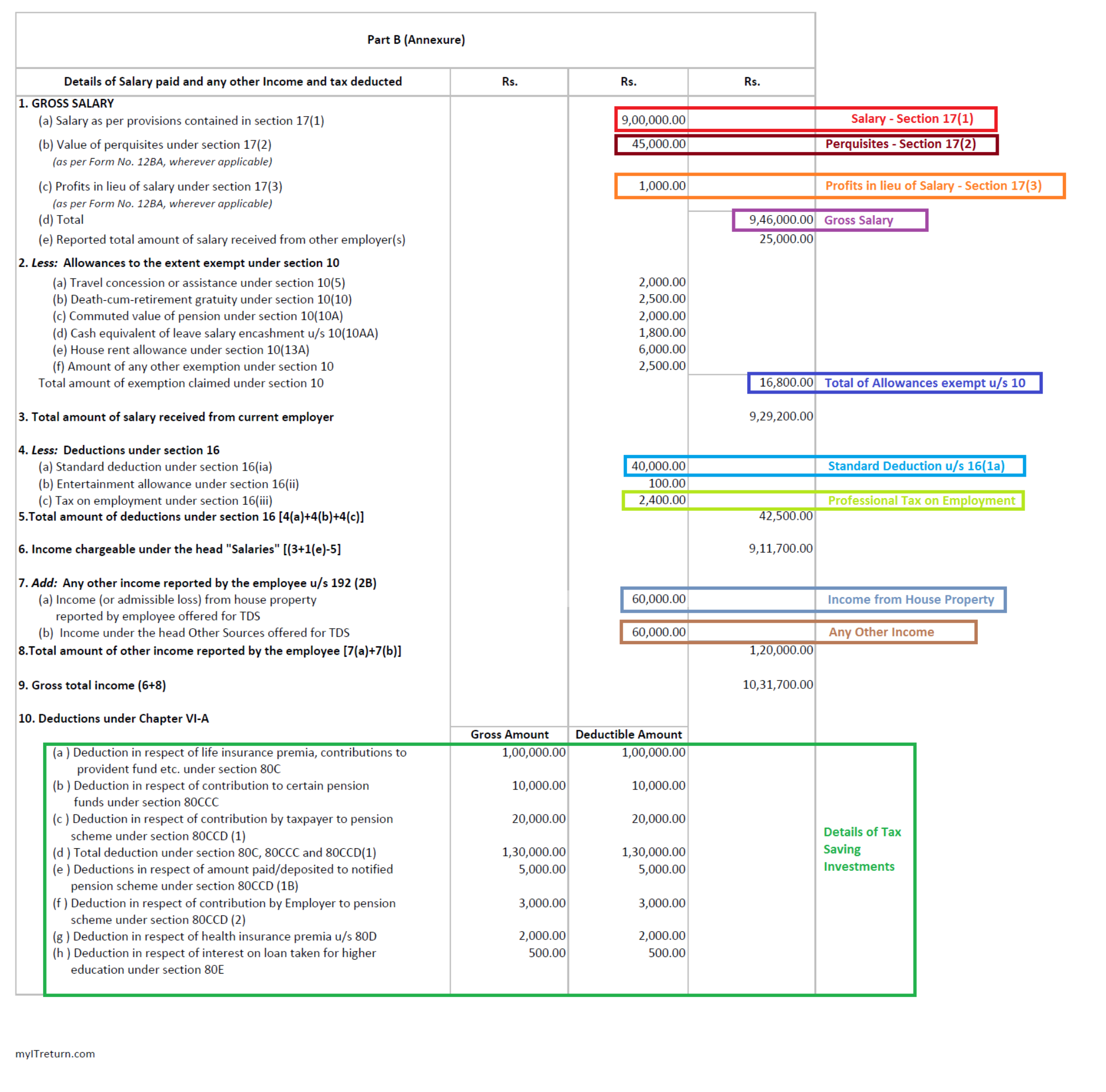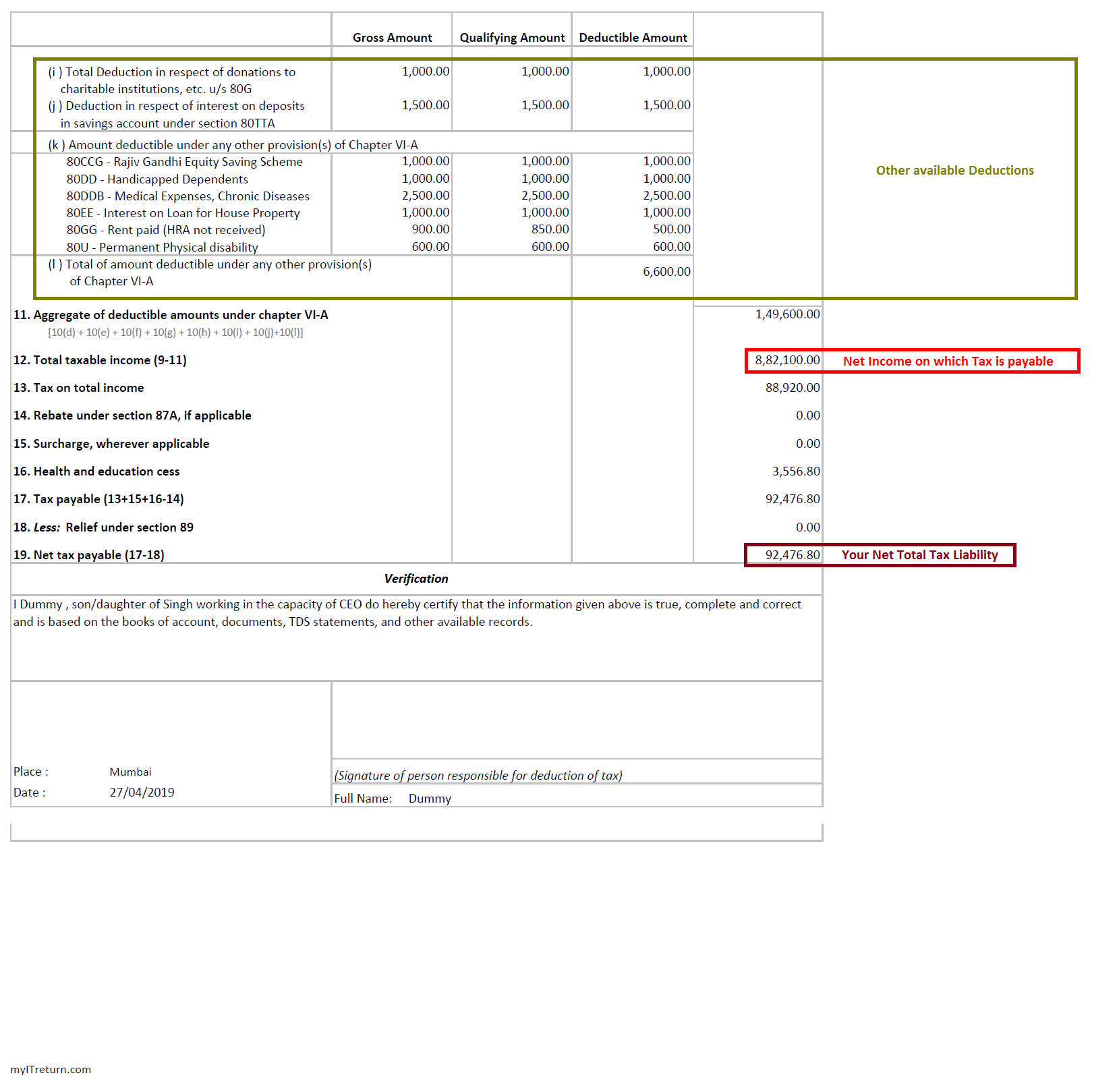 In case you do not have your Form 16, you may refer our guide for how to prepare return without Form 16.
If you have more than one form16 to enter in your Income-tax return, read our guide for Uploading multiple form-16.