To file your Indian income tax return to the Income-tax Department of India, just follow these simple, quick instructions.
Step 1: Go to myITreturn.com and sign in
Step 2: Enter Personal details
You need to provide your personal details such as PAN, Date of Birth, E-mail Id, First name, Middle name, Last Name, Gender, Father's Name, Contact Number and Aadhar Number / Aadhar Enrolment Number so that a Tax Filer is created.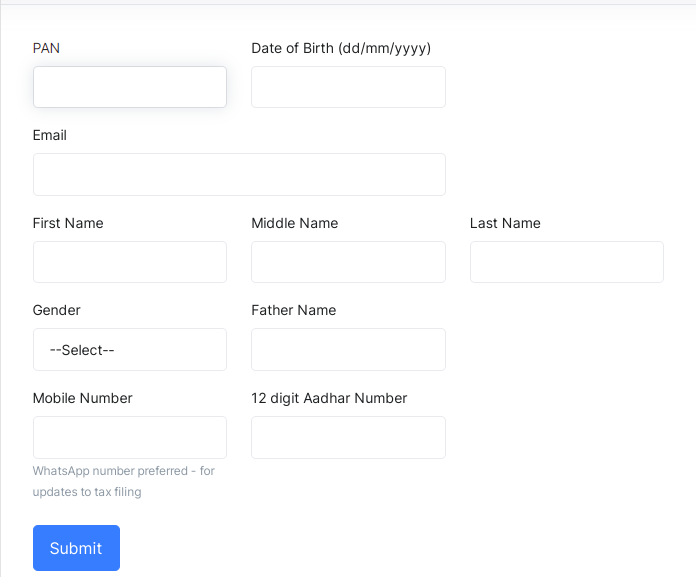 Step 3: Select Financial Year
Select the Financial Year for which the return is to be filed.
Choose how you wish to start: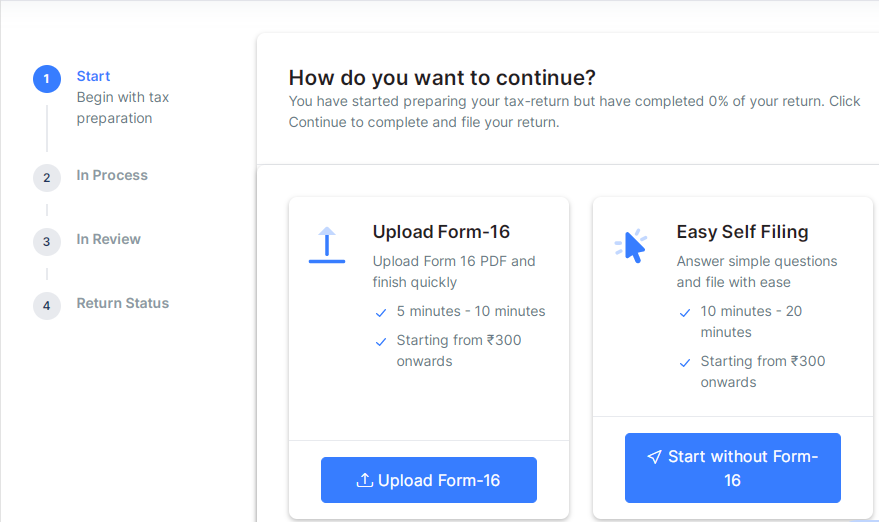 Check the Guide to Upload Form 16 or proceed with the Easy E-file option.
Step 4: Income details
Questions will appear about your sources of income during a financial year. You need to answer them in YES/NO.
(Even if you forgot to select YES for any income at this screen, you can add such income at any time afterwards)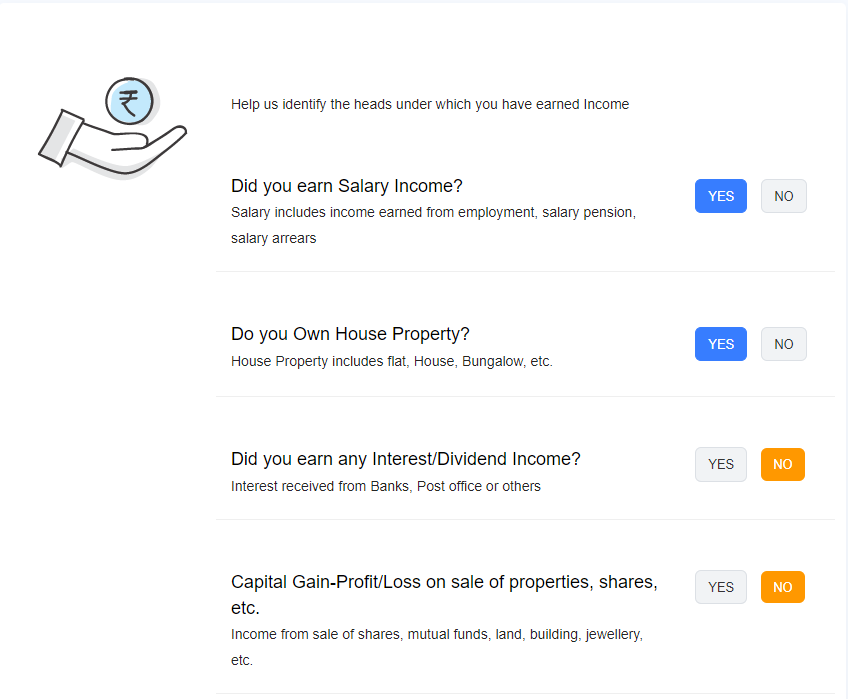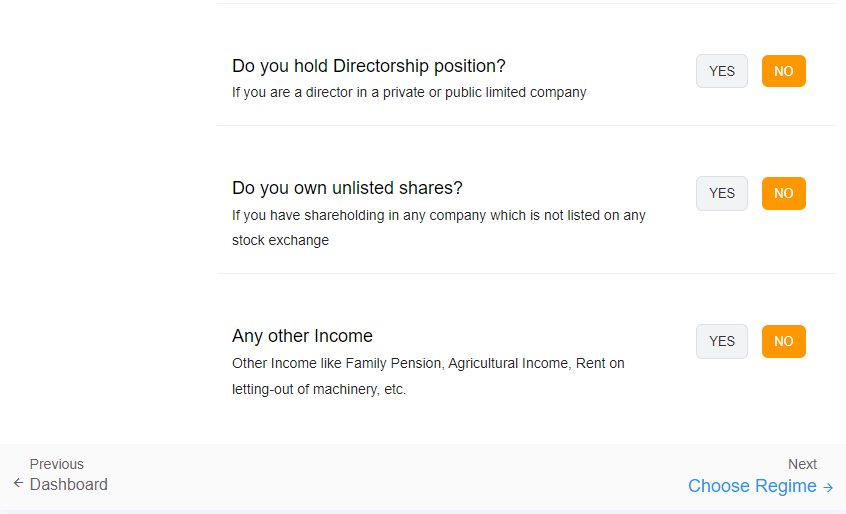 Step 5: Deductions
If you have invested or spent any amount for tax saving deduction, you need to enter amounts in the relevant sections
Income-tax Act has provided various sections for tax saving deductions.
E.g.-
Investment in Provident Fund, NSC, certain bank fixed deposits and mutual funds, etc. covered under section 80C.
Premium paid for Life insurance is also deductible U/s. 80C whereas the premium paid on health insurance is covered by U/s. 80D.
If you donate any amount to a charitable trust, you will get a tax savings deduction U/s. 80G.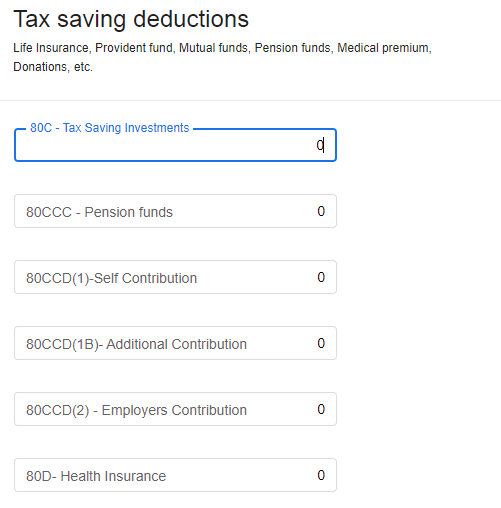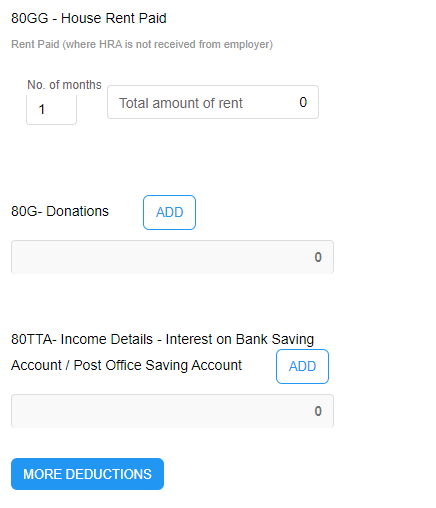 Most common deductions are shown on screen, however, if you wish to enter other deductions such as the deduction for royalty, etc. you need to click on "More deductions".
Step 6: Summary of income
Review the summary of your income and file.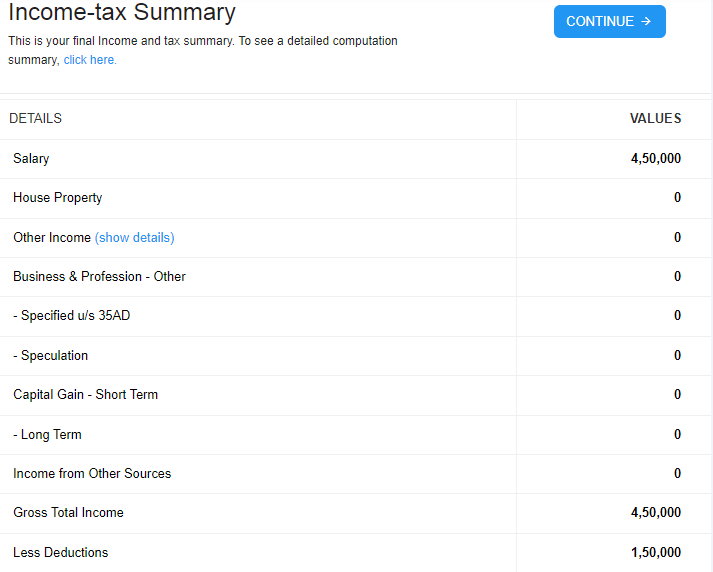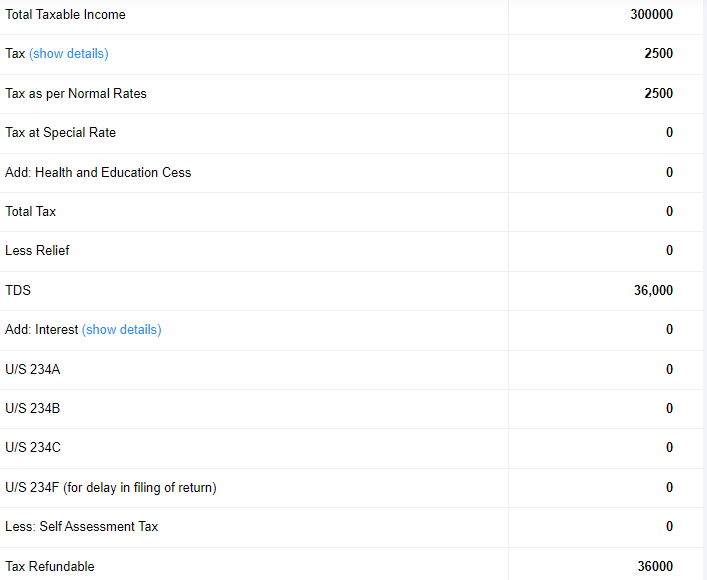 Step 7: File and get an Acknowledgment
Your Income-tax return will get filed automatically.
You will get ITR-V in your e-mail sent directly by the Income-tax Department.
myITreturn is a registered e-Return intermediary with the Income-tax Department and provides you with a platform through which you can file your return within minutes. IMPORTANT: There is a penalty of Rs. 5,000 or more if you file your Income-tax return after the due date. File your return now | Read More about the penalty.
In case of doubts, you may write an Email to us at support@myitreturn.com