Verification comes next once you've turned in your tax returns. The Income Tax Department (ITD) verifies the income declarations and tax payments to ensure that all of these facts are accurate. In accordance with Section 143(1), the tax return is thus determined to have been completed.
ITD will send you a demand intimation notice if the taxes you have already paid are less than the taxes you still owe. The steps to check an unfulfilled demand from ITD are as follows: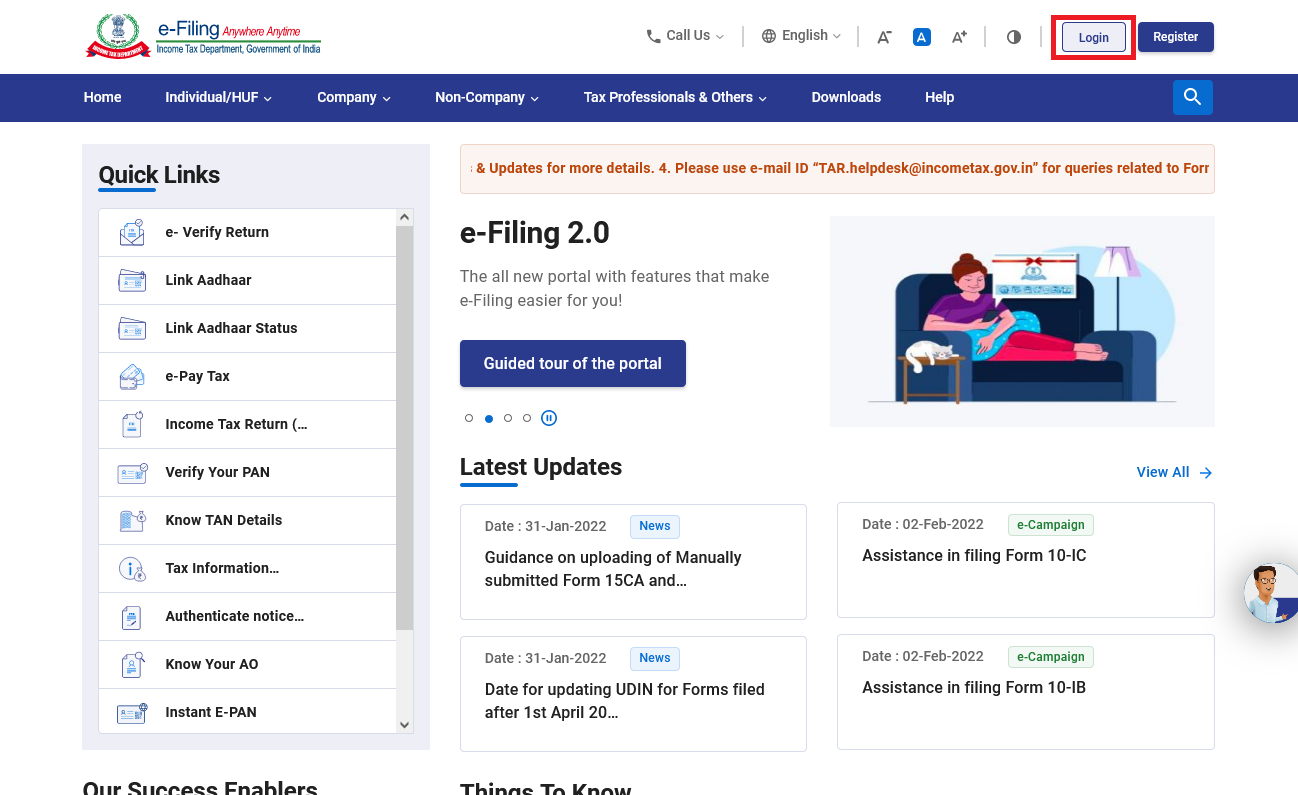 Step 2: To view the list of outstanding demands, click Pending Actions and then click on Response to Outstanding Demand.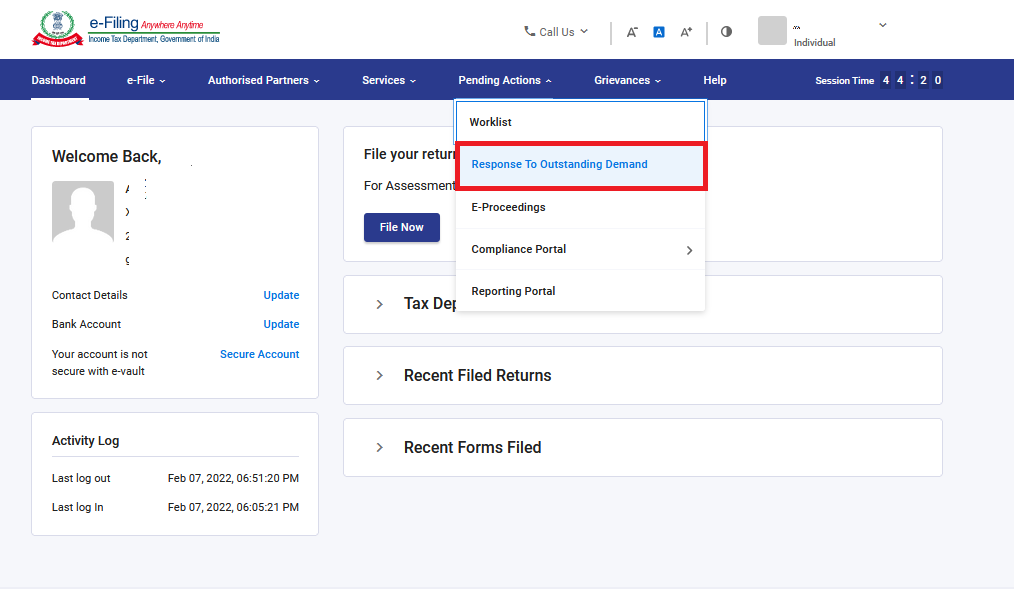 Step 3: Here you will be able to see your Outstanding Tax Demand and Demand Communication History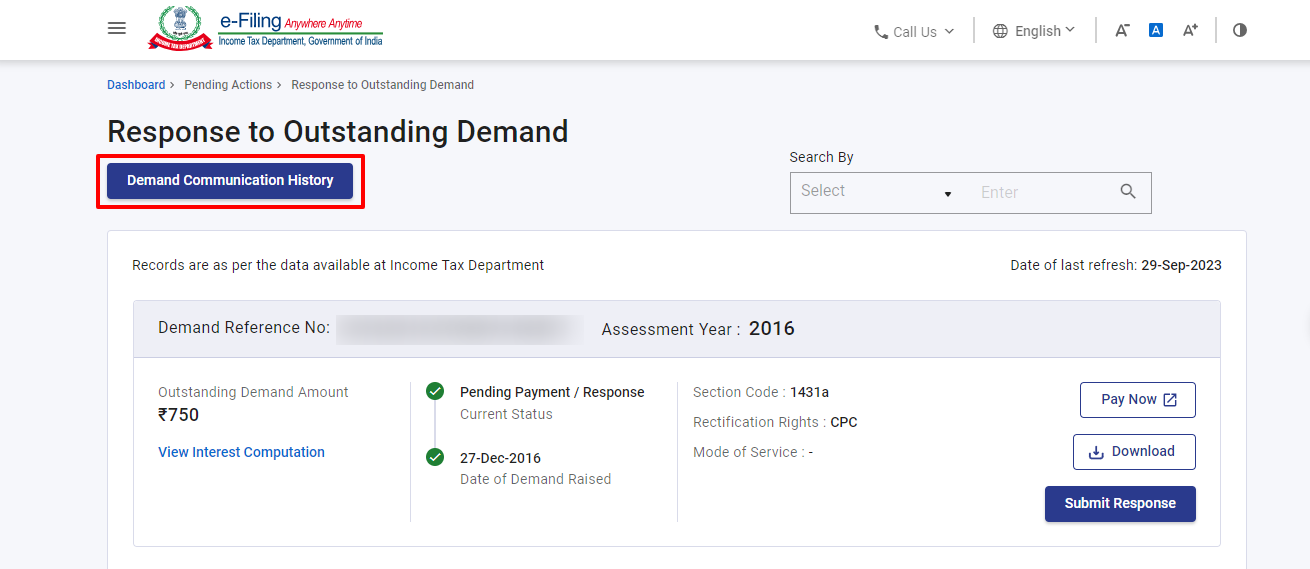 Click here to learn How to pay an Outstanding Demand.
If you have any further queries related to filing, you may drop an e-mail to us at support@myitreturn.com​