Here is a quick stepwise method to find out if you have received an Income-tax notice or intimation.
Login / Signup on https://portal.incometaxindiaefiling.gov.in
Go to "My Account" from the top menu and select "View e-Filed Returns/Forms" from the drop-down.
Click on "Ack. No." for the concerned Assessment Year.
If you have any of the following messages your return is subject to correction.
 A. Pending for response to the proposal of adjustment U/S 143(1)(a)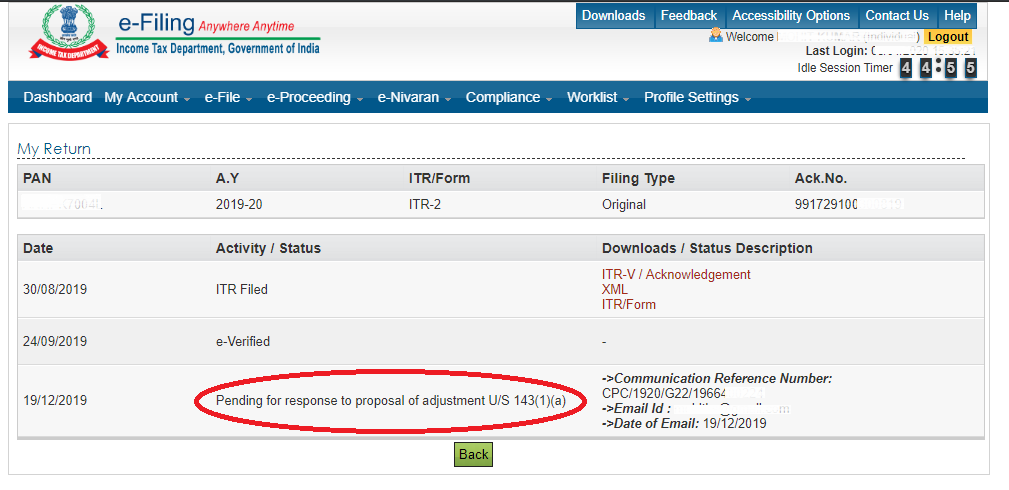 B. ITR filed is defective/Incomplete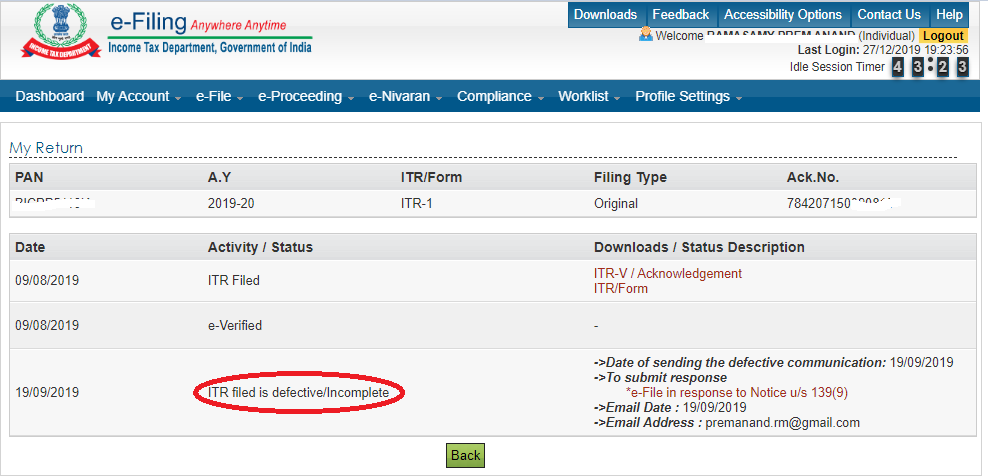 C. ITR Processing completed and demand determined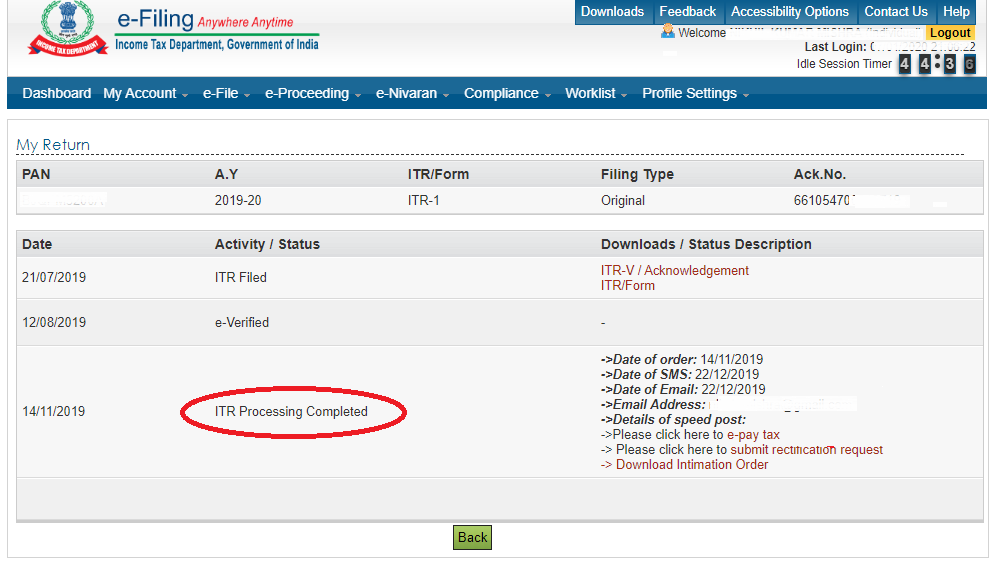 To get the notice copy please check your registered e-mail address (Inbox/ Spam). You might have received an e-mail with an attachment from DONOTREPLY@incometaxindiaefiling.gov.in or Call CPC at 1800-103-4455 and request for the same.
To fetch notice from the Income-tax Department for any particular assessment year, you can also follow the below steps.
Click on my account >> service request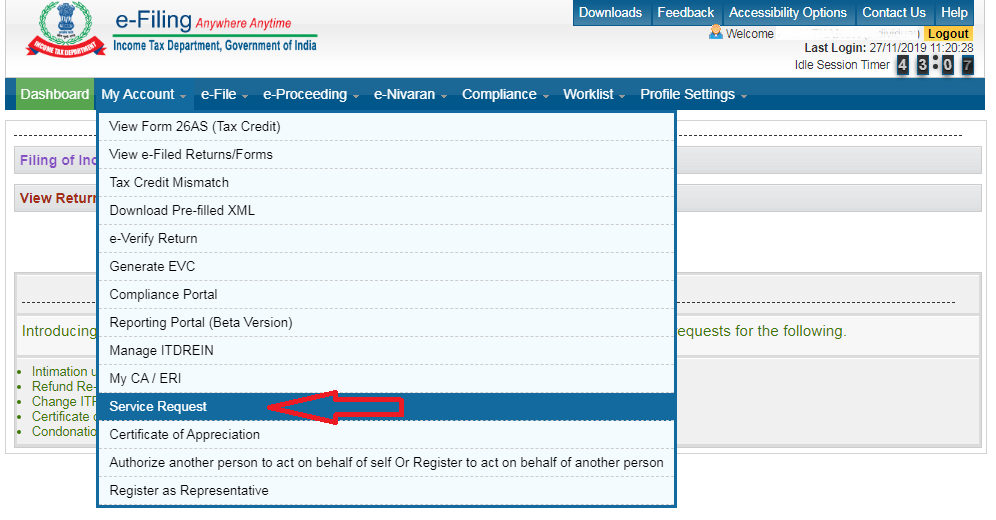 Choose Request Type and Request category (Intimation u/s 143(1) ) to be selected in the resulting page.