Income Tax Return Acknowledgement in simple language receipt of your return filed. Downloading of Income Tax Return acknowledgement is very easy and can be done in minutes.
Below is step by step process to download ITR acknowledgment:
1. Login to income tax portal. Click here :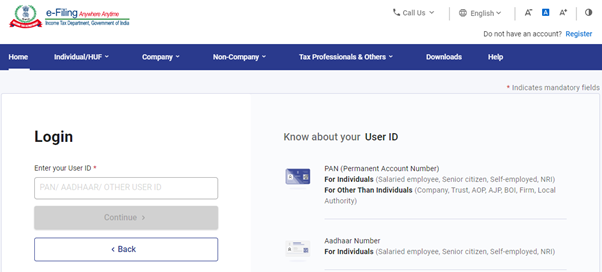 2. Click on View Filed returns under e-file tab :
e-File >> Income Tax Returns >> View Filed Returns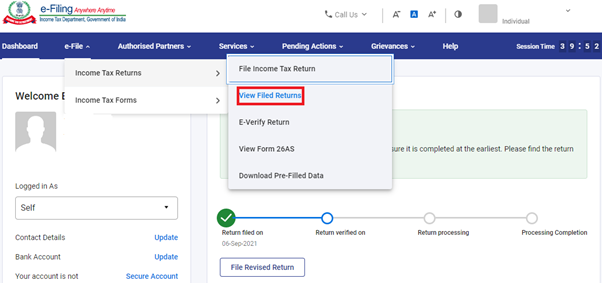 3. Click on Download Receipt :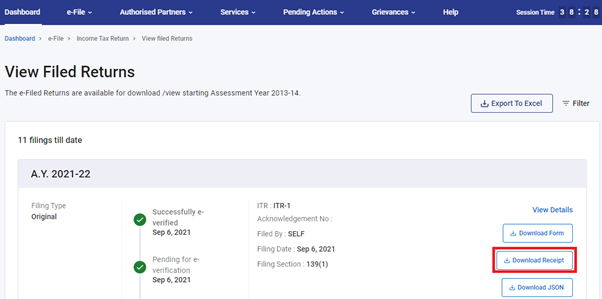 4. Your acknowledgment will be downloaded :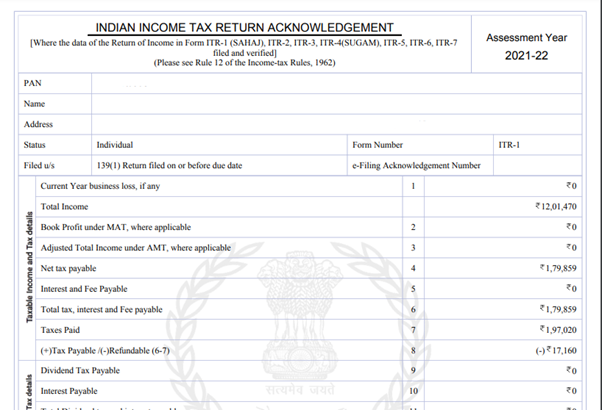 Thats it. You are done. Save this acknowledgment for any future references.