Many of you must be Investing in Shares and Securities. Capital Gains Tax calculation w.r.t shares and securities become very complex when the number of records is very high. It is more tedious to upload each record for calculation purposes. myITreturn.com has made the uploading of shares and securities records very simple and can be done in minutes. Let us see how you can upload all your records of shares and securities in a jiffy.
Step 1. Post login while you are on the Capital Gains securities page, and click the "Import data from broker/traders sheet" option.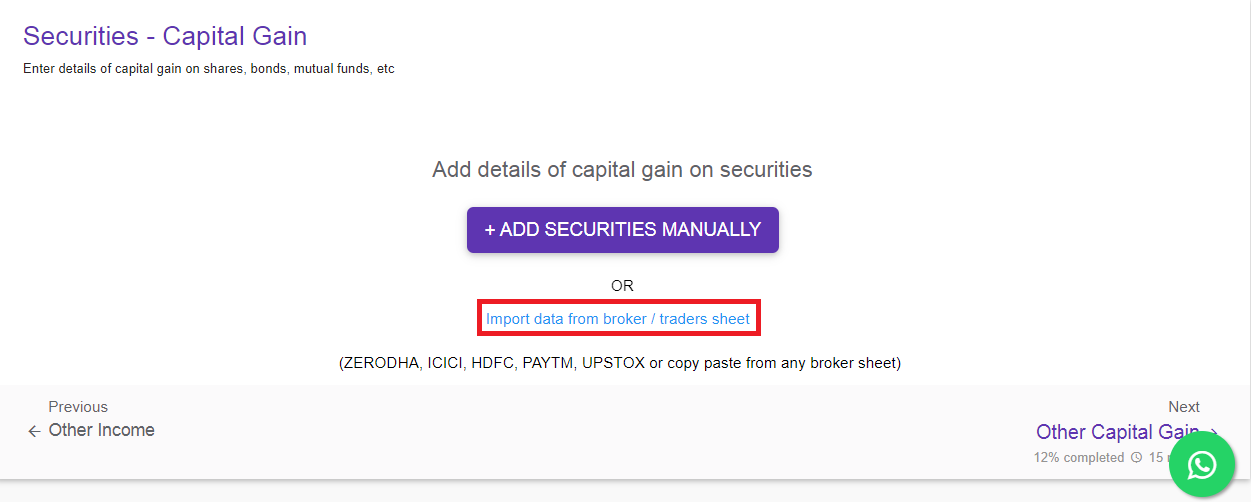 Step 2. Click on the visit online option.

Step 3. Select the name of the broker. Then click on choose file and upload the excel report of shares.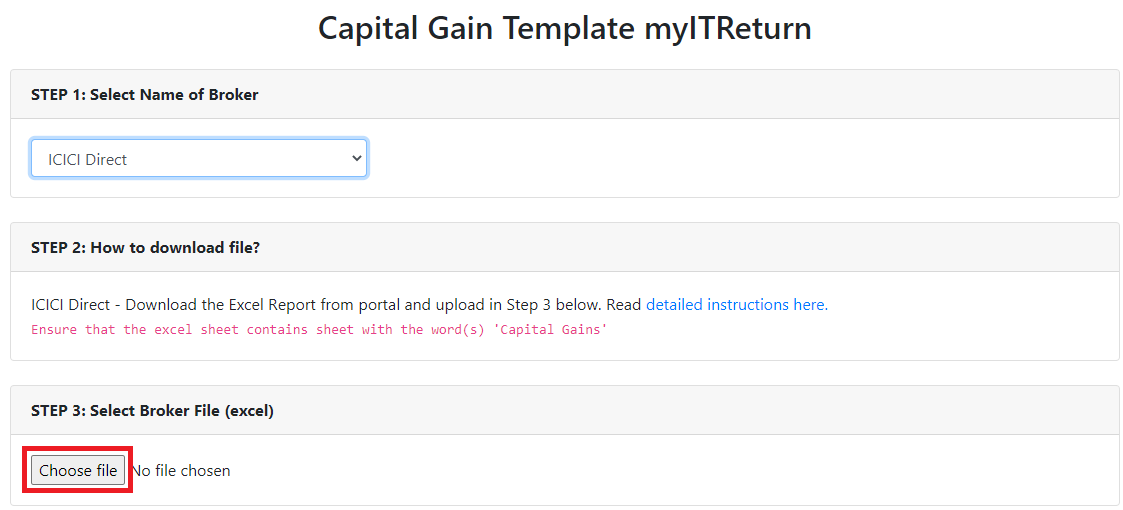 Steps 4. Now click on download myITreturn Format (.mtr)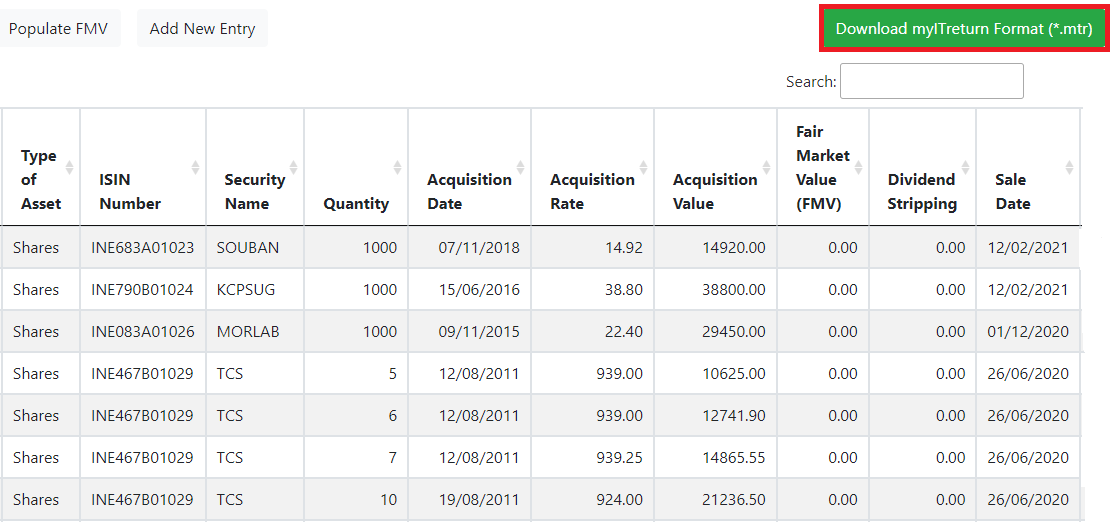 Steps 5. Now come back to Capital Gain: Securities page and click on Select File. Upload .mtr file here.

Steps 6. All records of shares are uploaded. You can edit, delete or add entries if you wish to.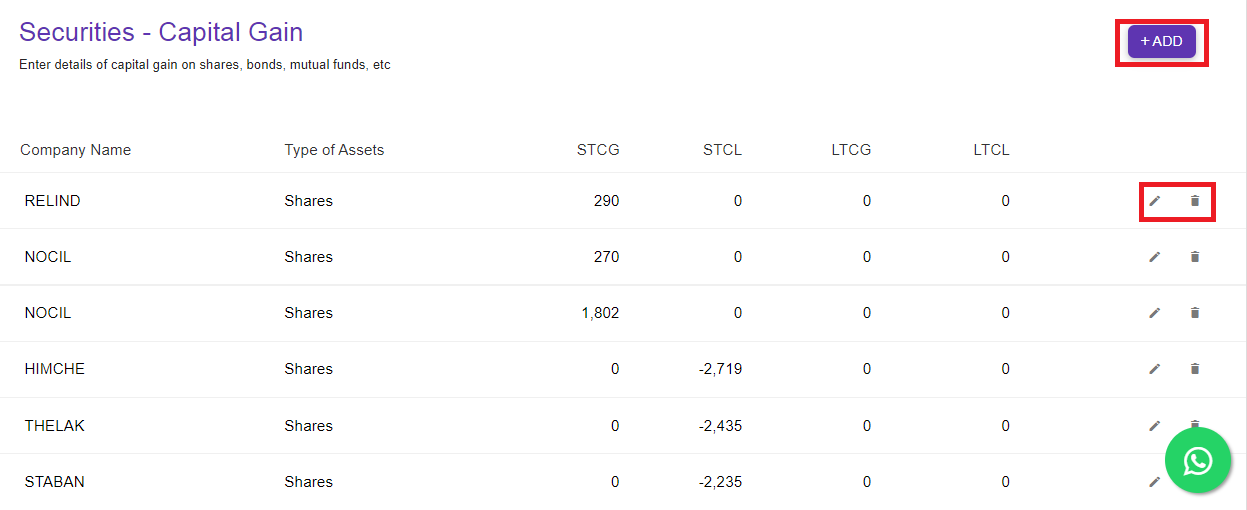 Steps 7. You may also download your records.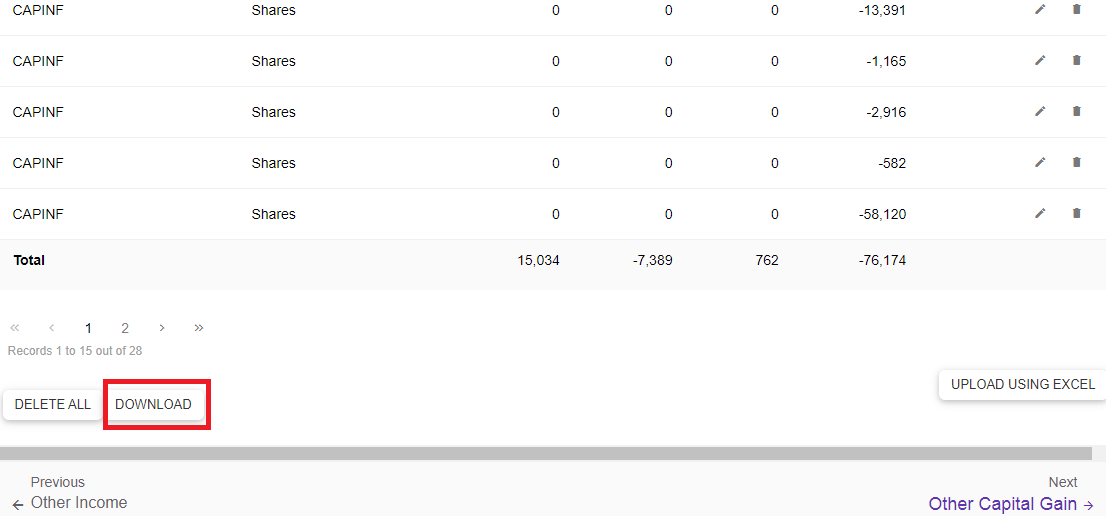 That's it. Your records are uploaded and your gain is also calculated here. You may now move ahead and fill in all your other details and finish filing your return.
Send us an e-mail at support@myitreturn.com if you have any further questions related to filing