Follow these quick and easy steps to file your return through myITreturn mobile app
First you have to download json file from your myITreturn mobile app and then login to incometax.gov.in and upload the json file. Below is the detailed step wise procedure -
Step 1: Open myITreturn mobile app on your phone and click on more
Step 2: Tap on Income-Tax Login
Step 3: Tap on your Name / PAN
Step 4: Select Financial Year
Step 5: Click on download json
Now let us see how to upload this json file on Income-tax portal -
Step 1: Go to https://www.incometax.gov.in/iec/foportal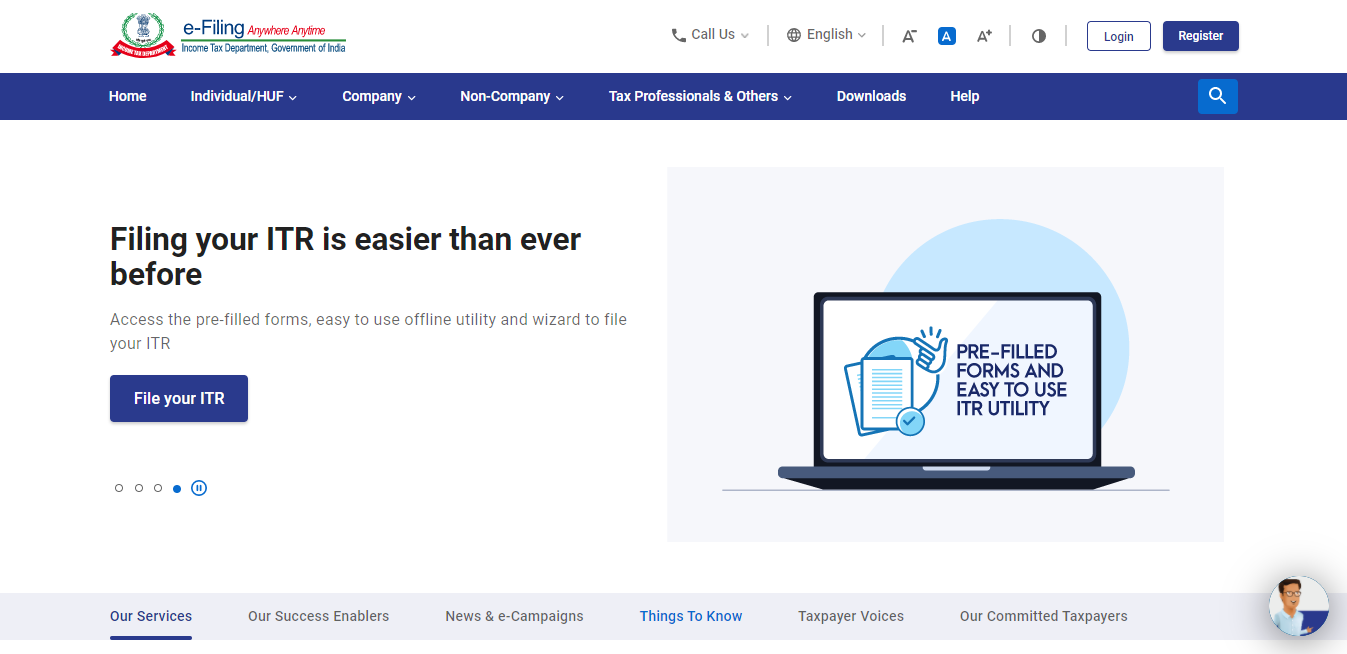 Step 2: Click on Login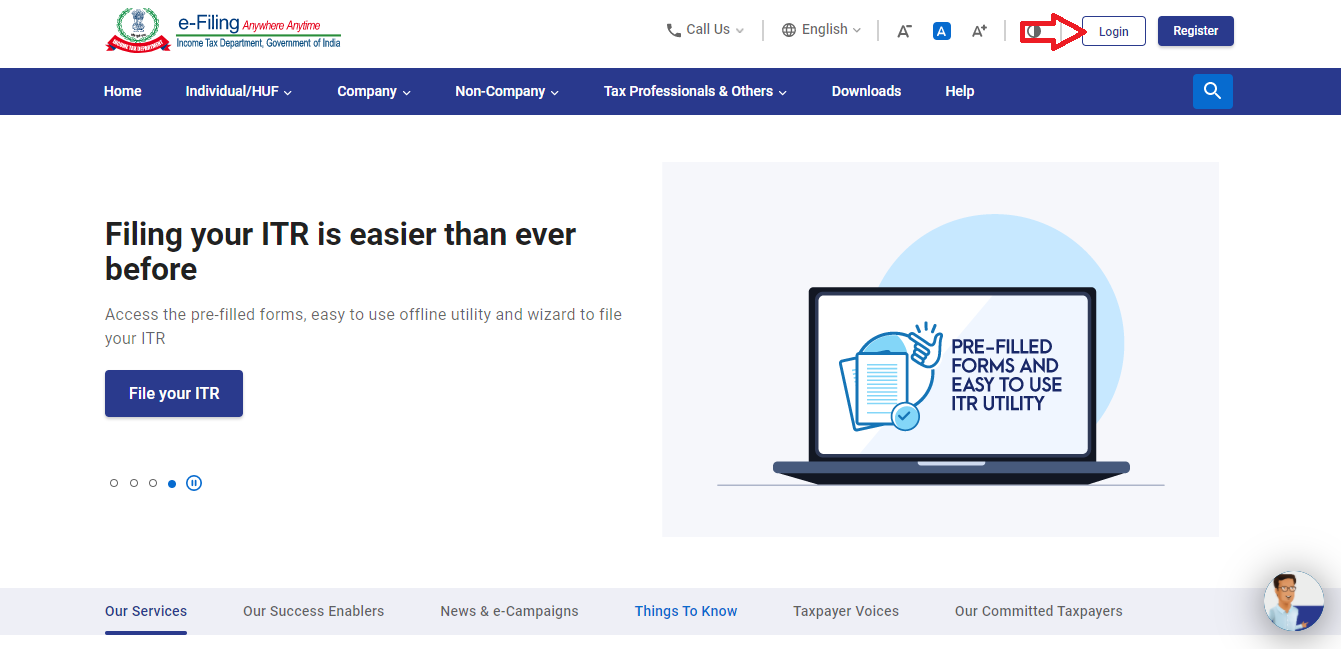 Step 3: Enter your User ID here to proceed further

Step 4: Enter password for your e-Filing account

Step 5: Click on Skip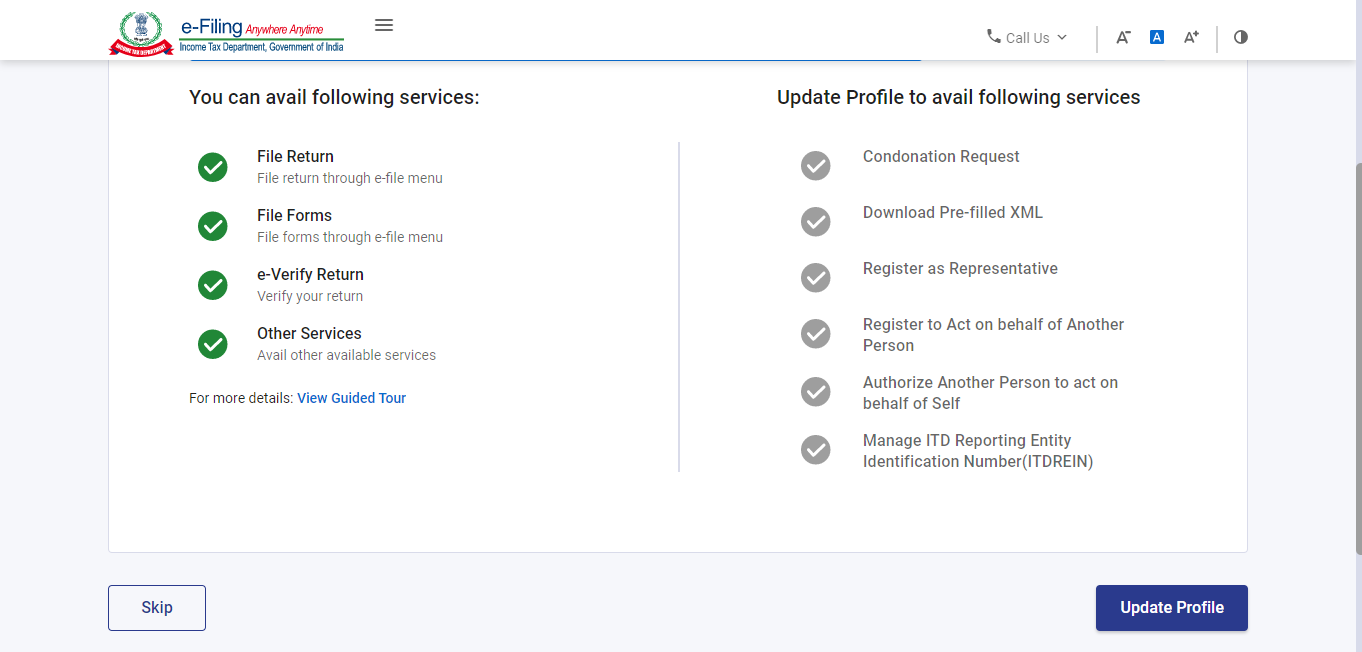 Step 6: Click on File Now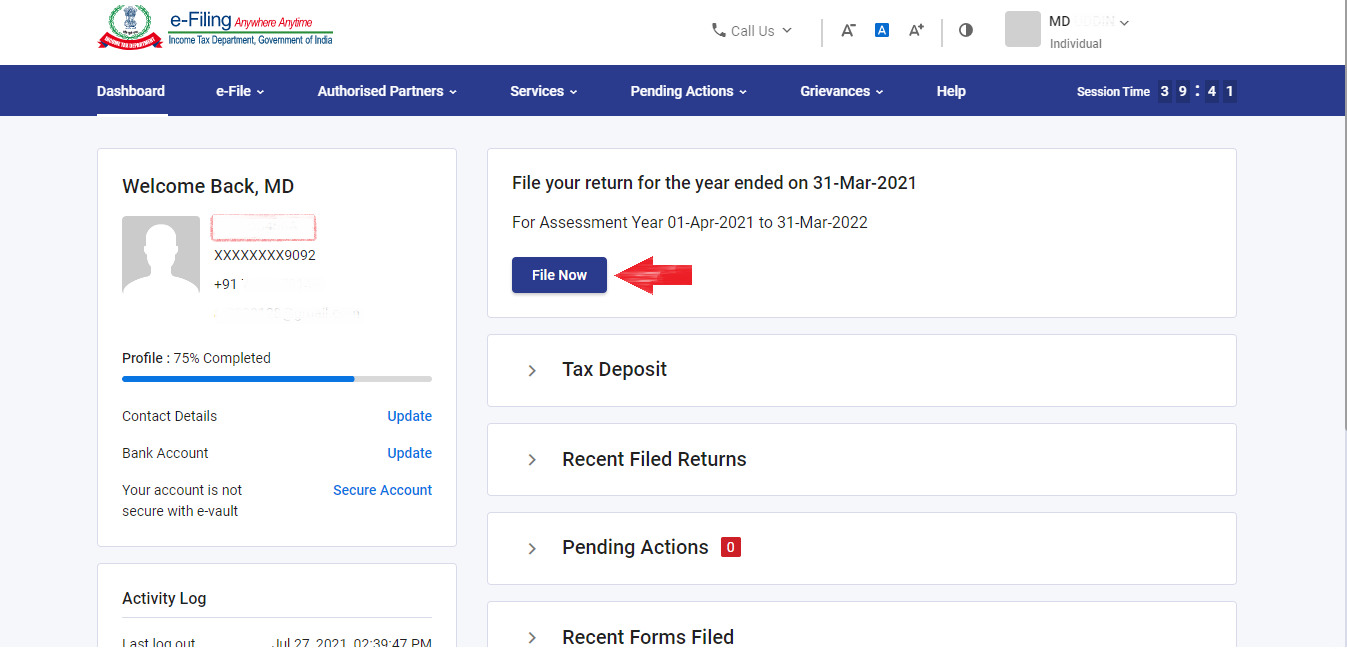 Step 7: Select your Income Tax Return (ITR) type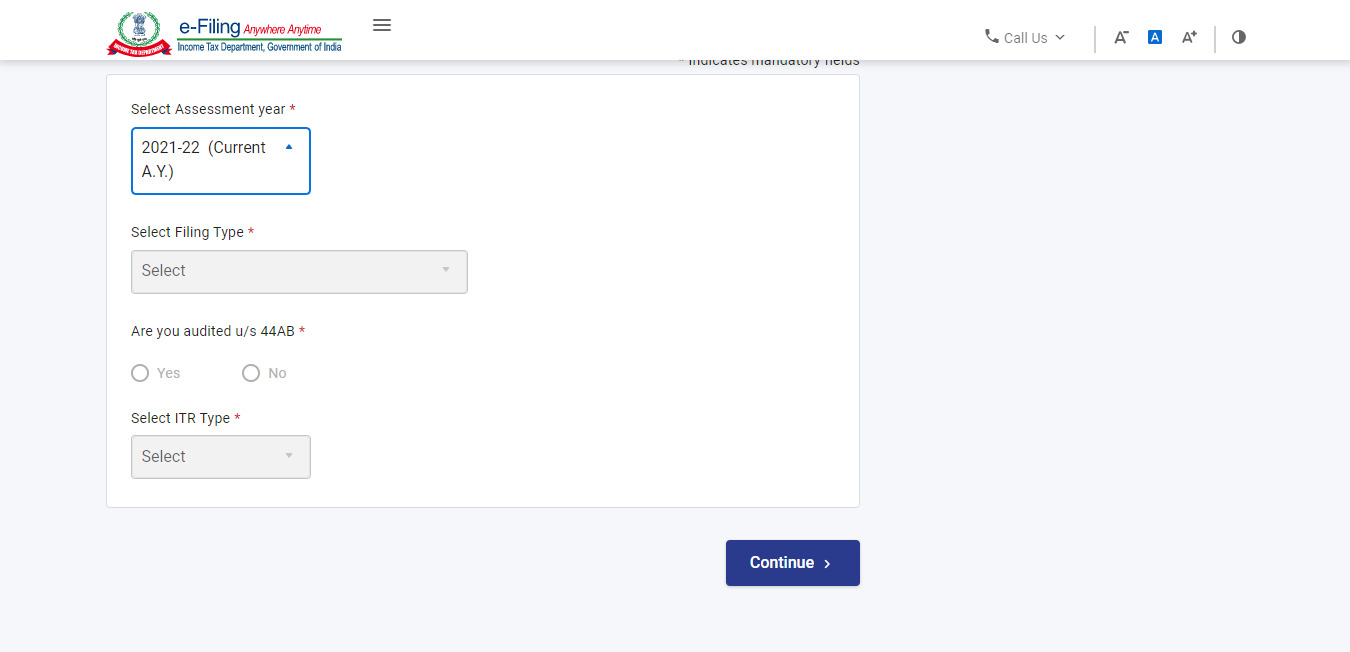 Step 8: You need to select Offline mode of filing to proceed.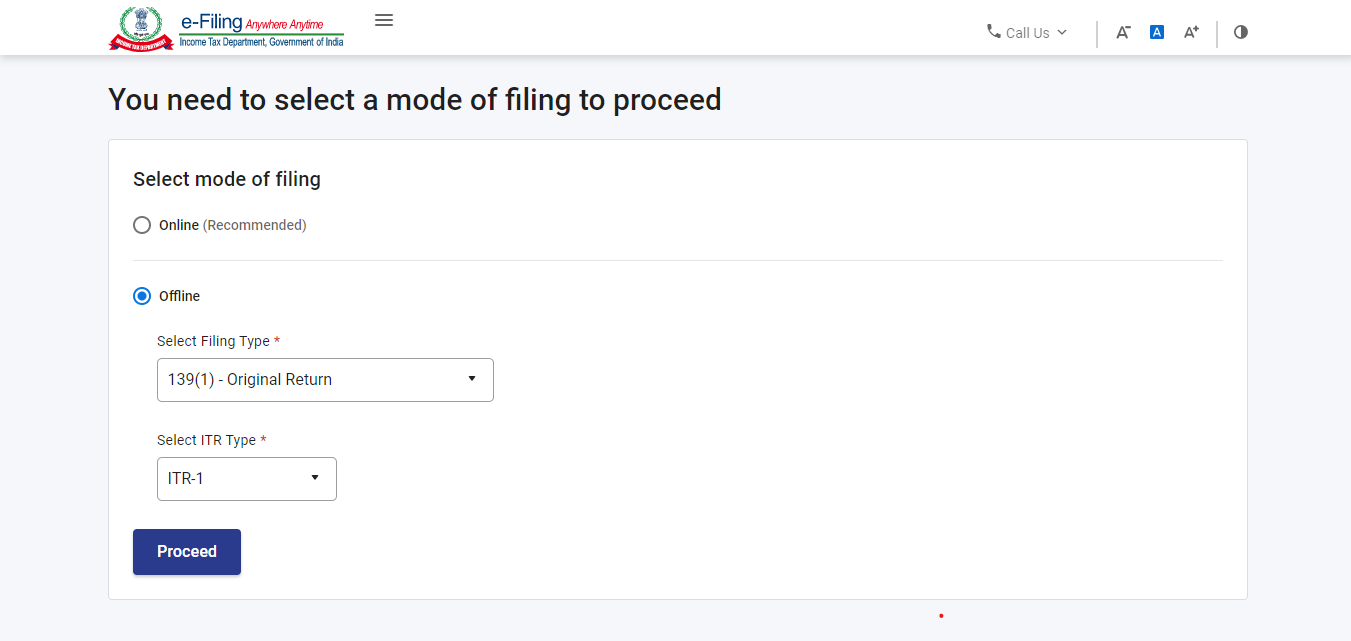 Step 9: Attach your downloaded .json file here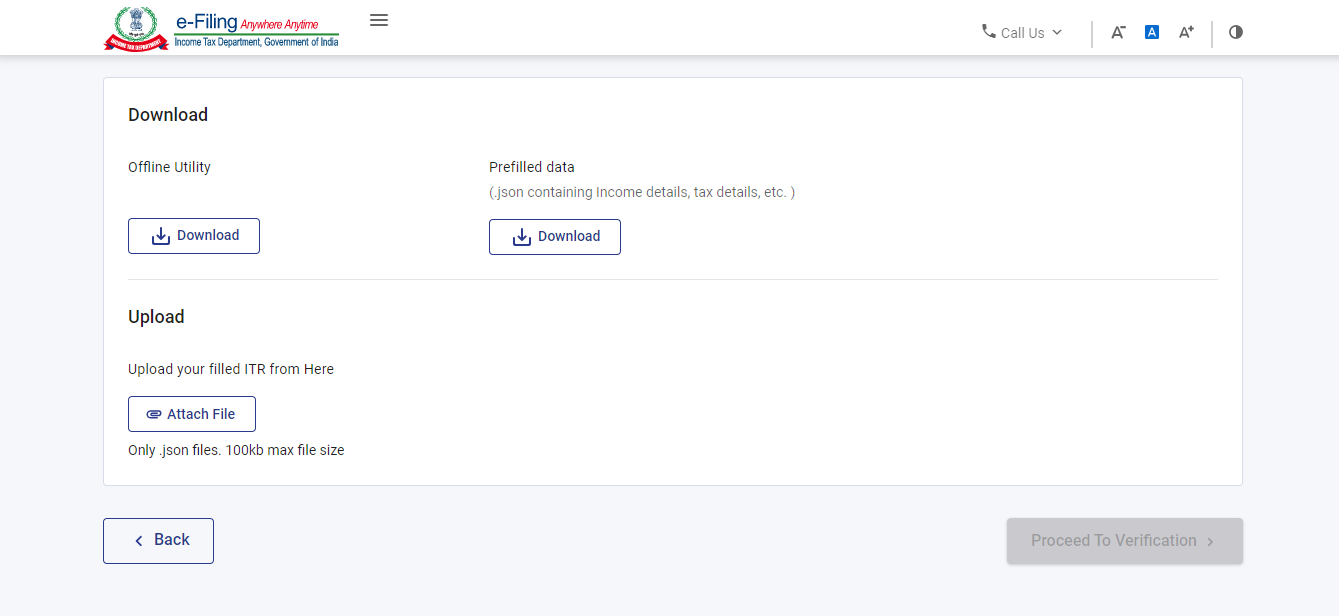 Step 10: Validation screen. If any error, it will show here. you can contact us on myITreturn@skorydov.com if any error of difficulty here. The proceed for verification.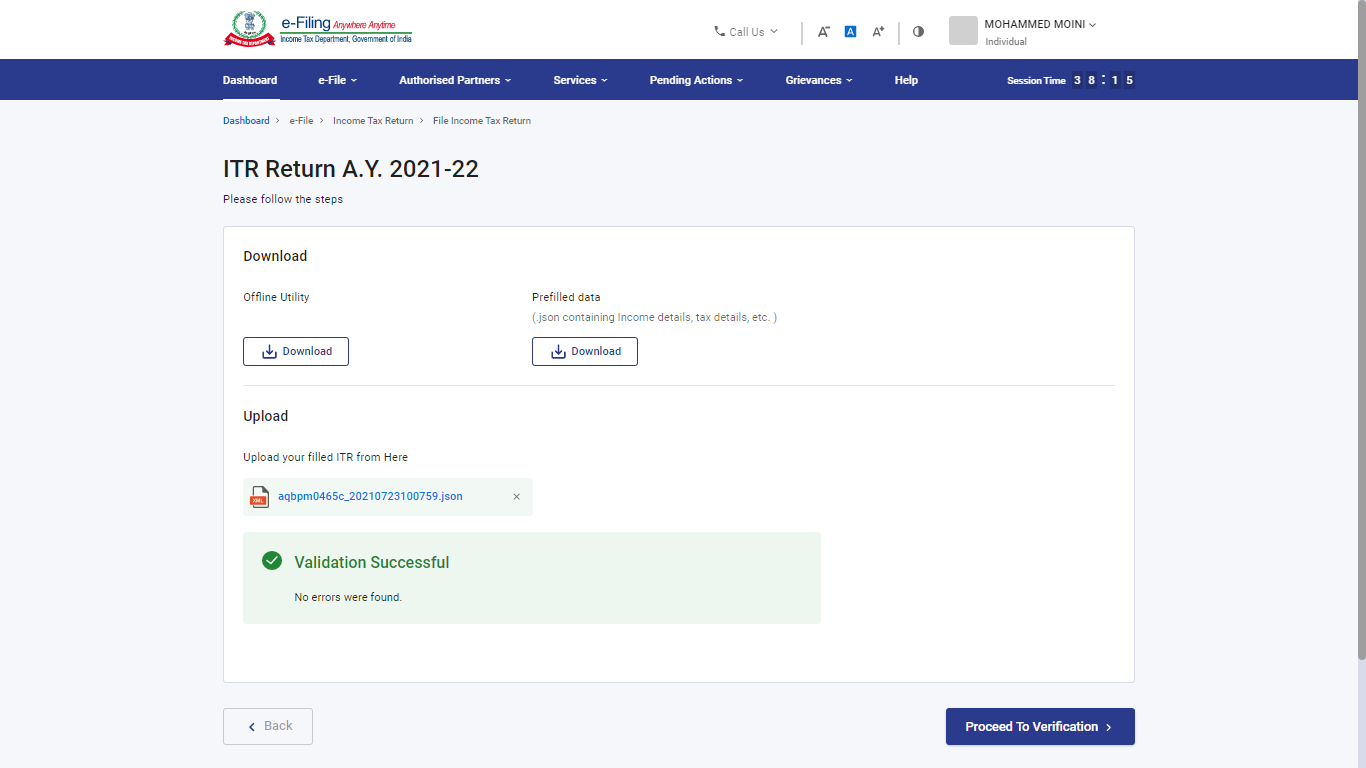 Step 11: Complete your verification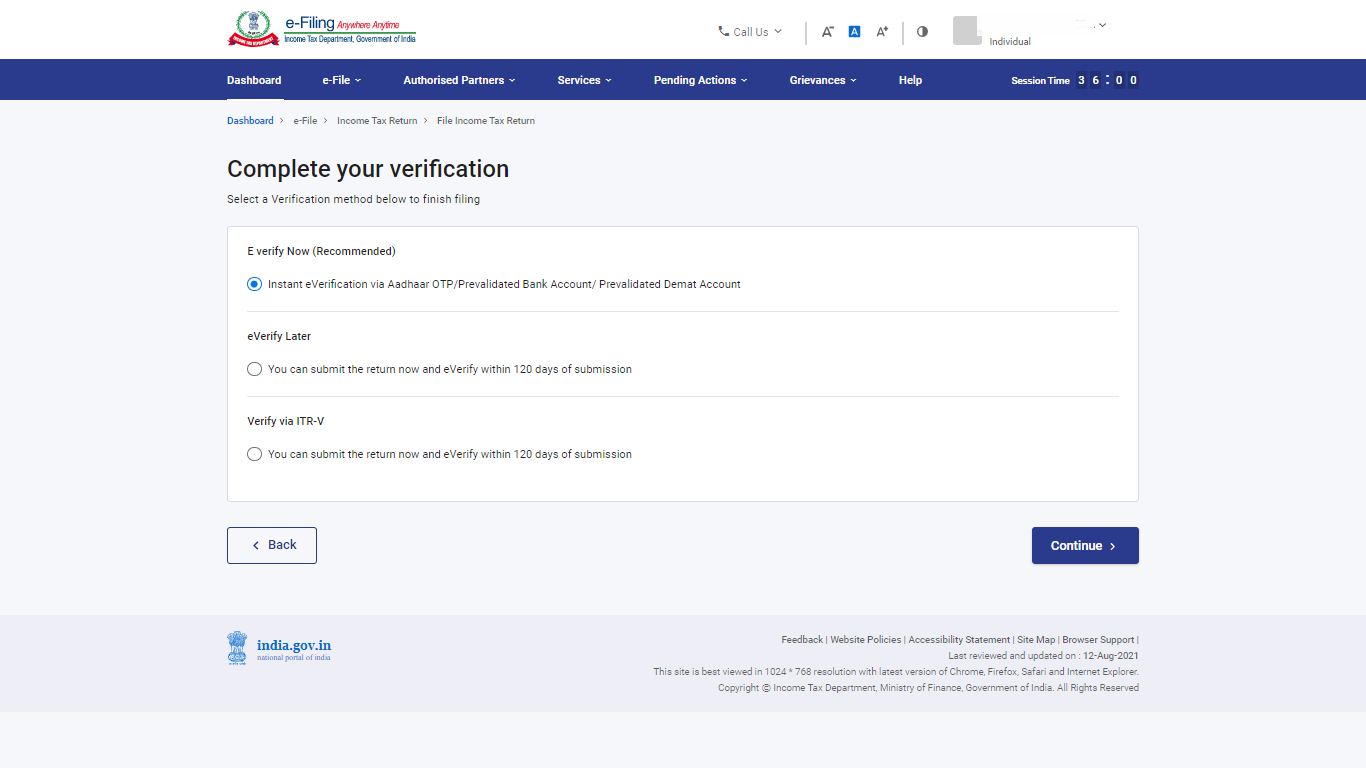 Step 12: Options to verify your return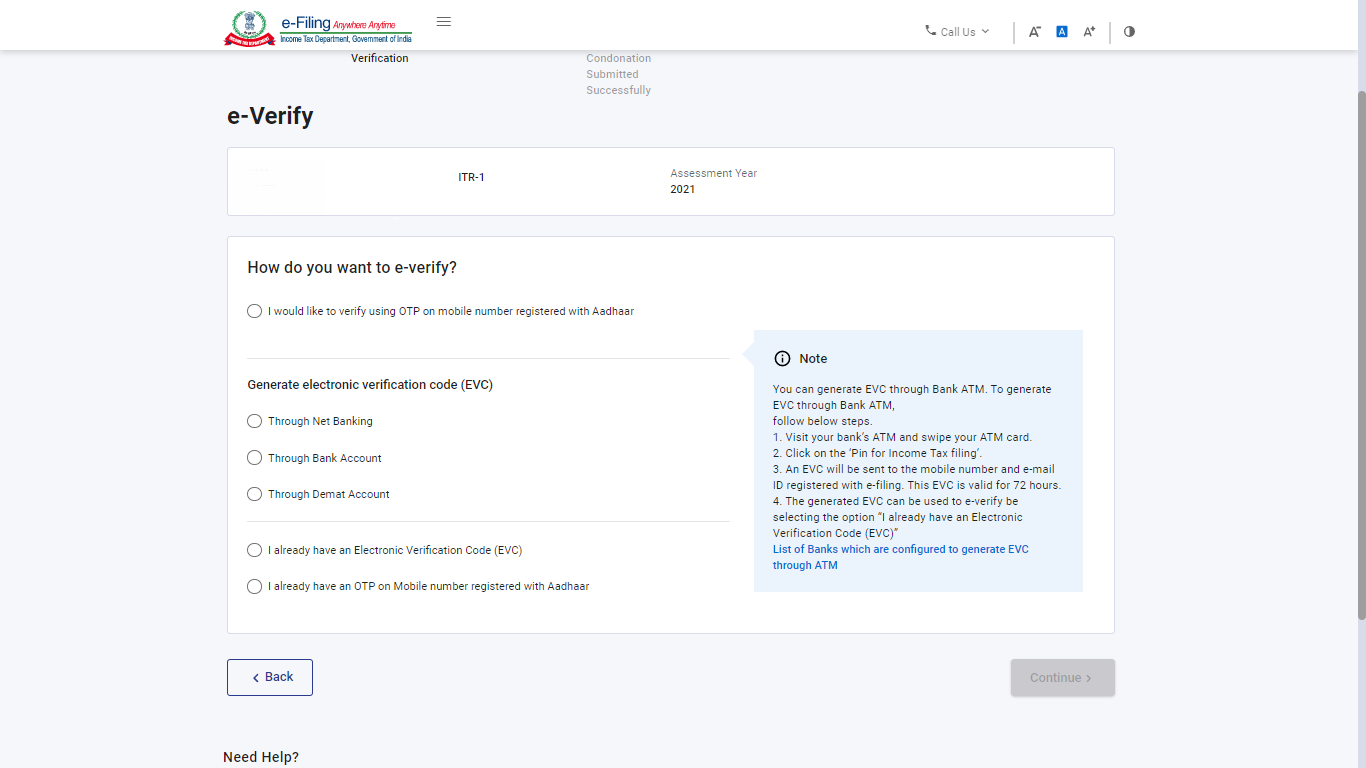 After successful filing of return you will get acknowledgement number. Update this acknowledgment number in myITreturn mobile app. Below are the steps to update acknowledgment number -
Step 1: You will receive ITR V on your registered email. In ITR V you will get acknowledgement number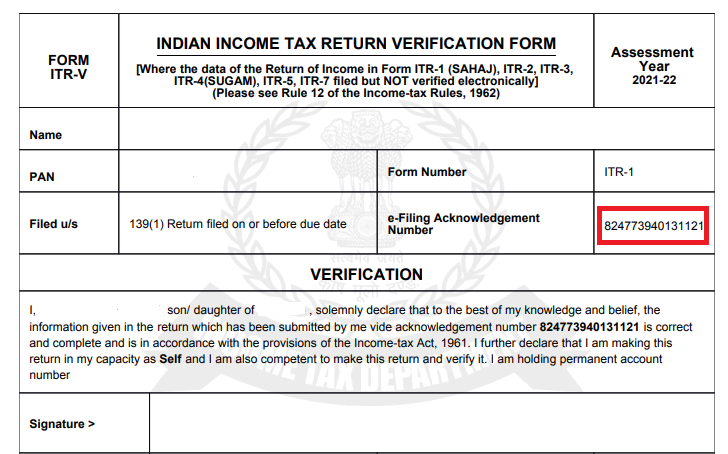 Or
You can get acknowledgment number in your login on IT portal
Click on View Filed Returns under e-File tab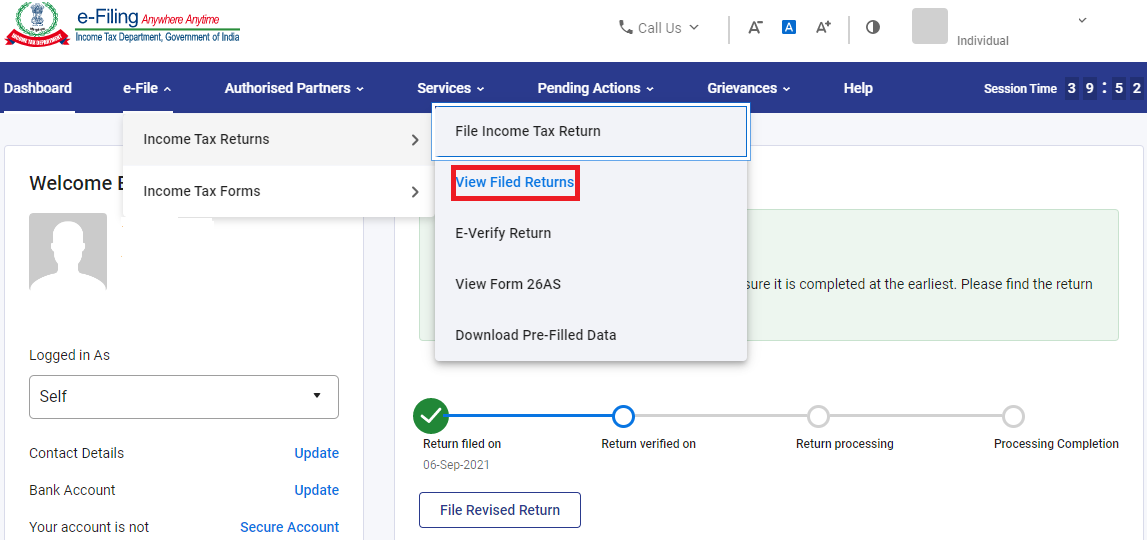 You will get acknowledgement number under relevant AY

Step 2: Copy this acknowledgment number and open myITreturn mobile app. Under your relevant AY click on Click here to update Acknowledgment
Step 3: Enter your acknowledgment number and click on Submit
Step 4: After successfully updating acknowledgment number you will see below screen
That's it you are done with uploading return.