Are you worried about tax planning for your income?
Do not worry our tax experts will help you plan your income.
To avail of tax planning services follow below simple steps:
Step 1- Login to your myITreturn account
Step 2- On the dashboard, you will see a screen as given below. Click on Learn More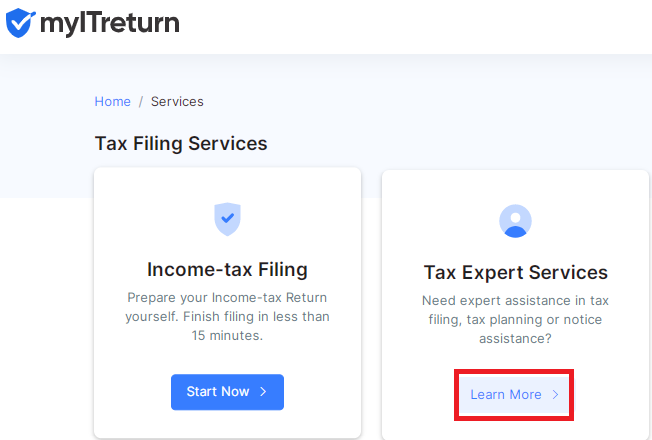 Step 3- Click on the assessee name, in whose regard, you wish to avail of tax planning service. After clicking on the assessee's name, the following screen will be displayed. Click on Next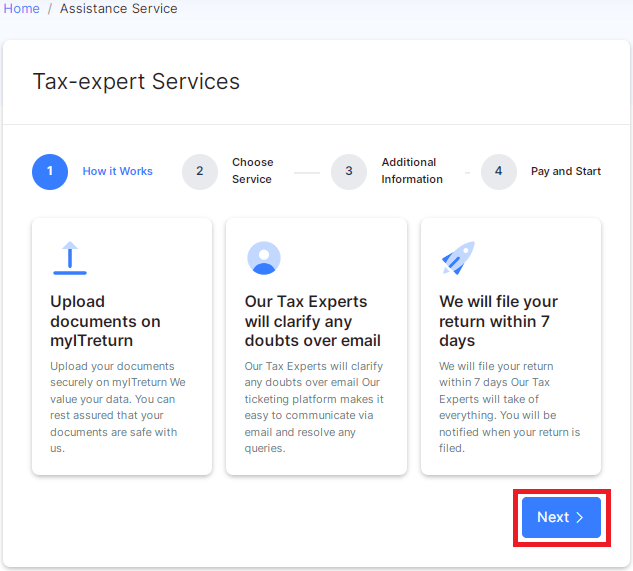 Step 4- Click on Tax Planning and then click on Next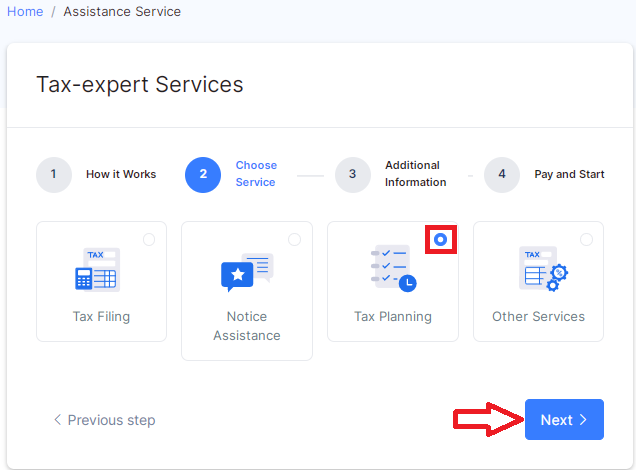 Step 5- Enter comments if any for the tax expert and click on Next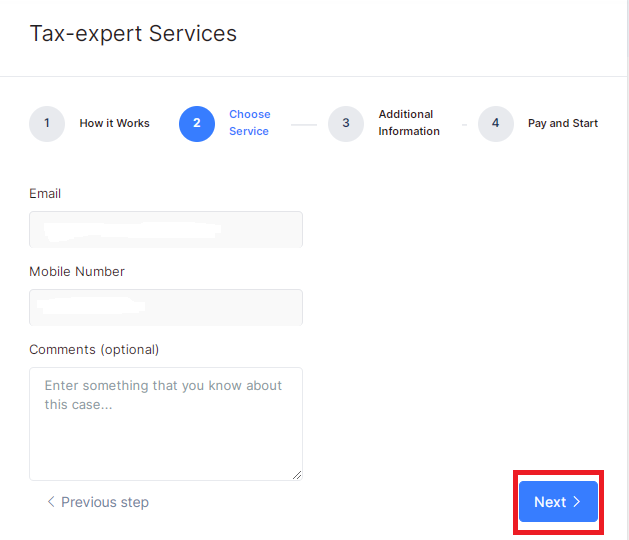 Step 6-Make payment

Once this is done, you will be provided with a unique case id. Our tax experts will reach out to you over email. You are required to provide tax planning-related documents over email.
If you have any further queries related to filing, you may write an e-mail to us at support@myitreturn.com​