Income-tax return acknowledgement in simple language receipt of your return filed. Downloading of Income-tax return acknowledgement is very easy and can be done in minutes.
Below is a step by step process to download ITR acknowledgement:
1. log in to the Income-tax portal. Click here :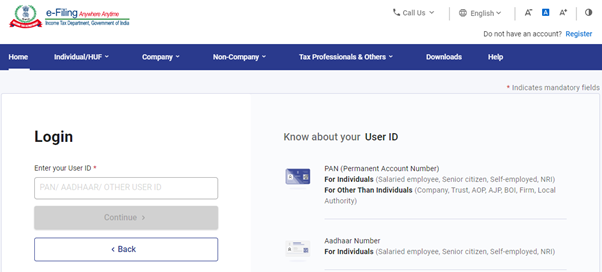 2. Click on View Filed returns under the e-file tab :
e-File >> Income Tax Returns >> View Filed Returns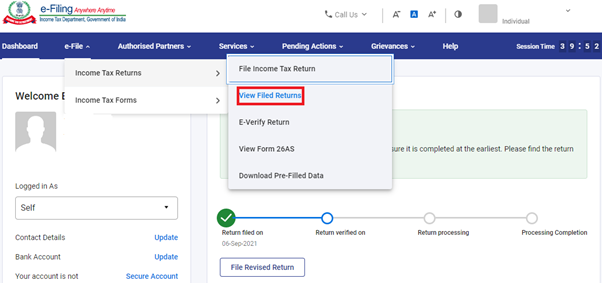 3. Click on Download Receipt :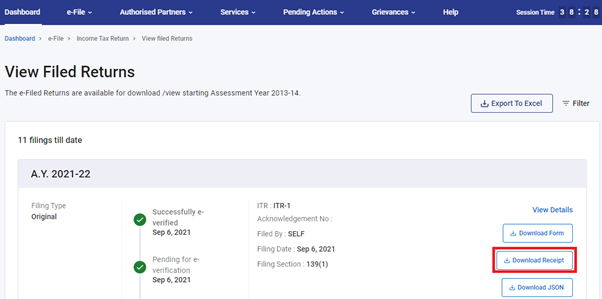 4. Your acknowledgement will be downloaded :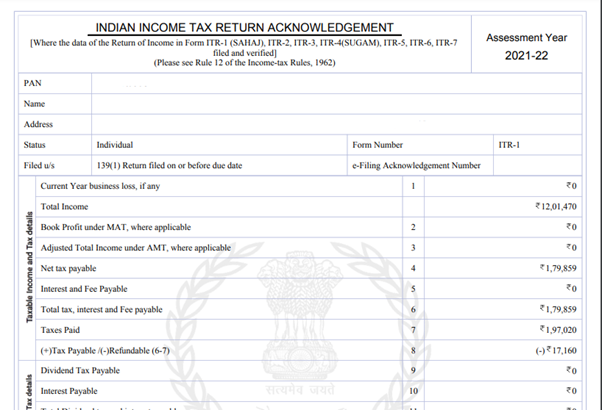 That's it. You are done. Save this acknowledgement for any future references.