Income-tax return acknowledgement, in simple language, is a confirmation receipt or ITR-V copy of your submitted return. The Income-tax return acknowledgement may be downloaded quickly and easily from the Income-tax portal.
Below is a step-by-step process to download ITR acknowledgement:
1. Log in to the Income-tax portal click here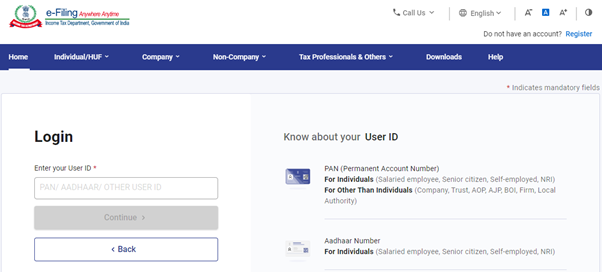 2. Click on 'View Filed Returns' under the 'e-File >> Income Tax Returns' menu option.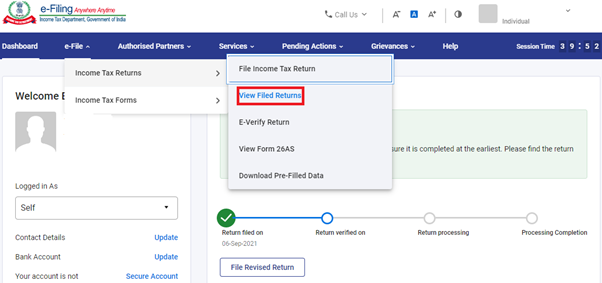 3. Navigate or Scroll to the assessment year you need the document of and then click on the 'Download Receipt' button.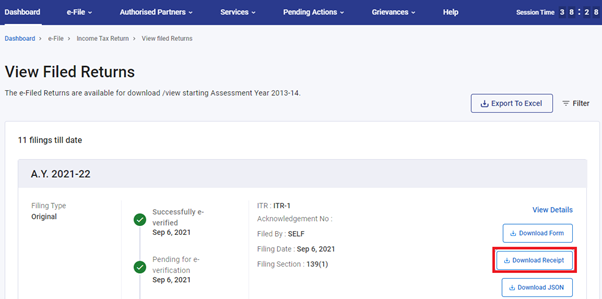 4. Your acknowledgement will get downloaded.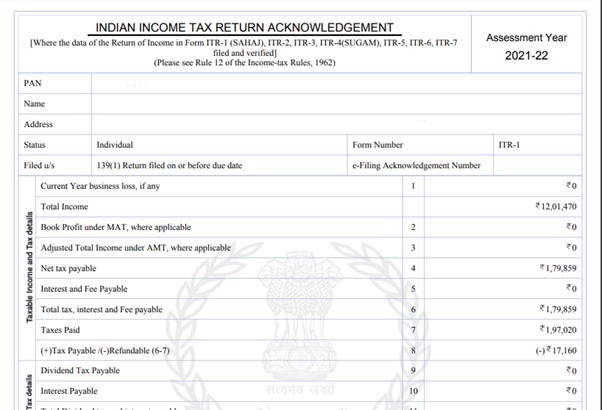 That's it. You are done. Save this acknowledgement for any future references.
Note: For any Tax & Compliance queries, feel free to contact us at support@myITreturn.com or WhatsApp us at (+919113783671) between 10:00 A.M. to 6:00 P.M. IST