If you have received an intimation from Income-tax Department or Refund Banker(SBI) that the refund processing has failed due to in-correct bank details, you need to follow below guide. You will have to submit a refund re-issue request in your Income-tax Department's website login and update your Correct or New bank Account Number.
1) Login or Register on Income-tax website -
click here
2)
From the Top Menu, select My Account >> Service Request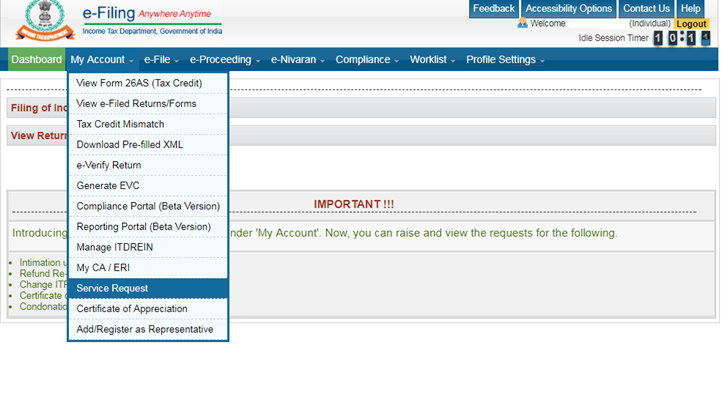 3) Select New Request from the drop down

 4) Select "Refund Reissue"

 5) Select Assessment Year >>  Enter CPC Communication Reference Number (refer intimation 143(1) notice from Income-tax Department) and Refund Sequence Number.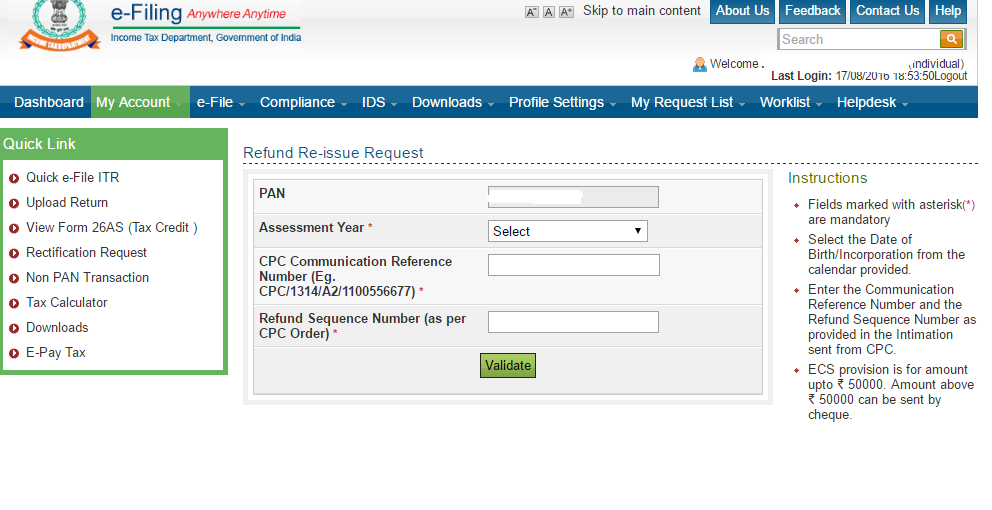 Please refer to the below given pictorial representation indicating the CPC reference number 
6)   Select mode of Refund reissue and update your correct / new bank account number.

Note: Please check intimation u/s 143(1) to find above information. If you do not have intimation u/s 143(1) then submit a request for the same from the menu 'My Account >>  Request for intimation u/s 143(1)
After few days of request submission you will get the refund in your account.