Steps to check e-filed Income-tax Return status -
Step 1: Login/Register on Income-tax website click here.
Step 2: After Login click on My Account >> e-Filed Returns/Forms.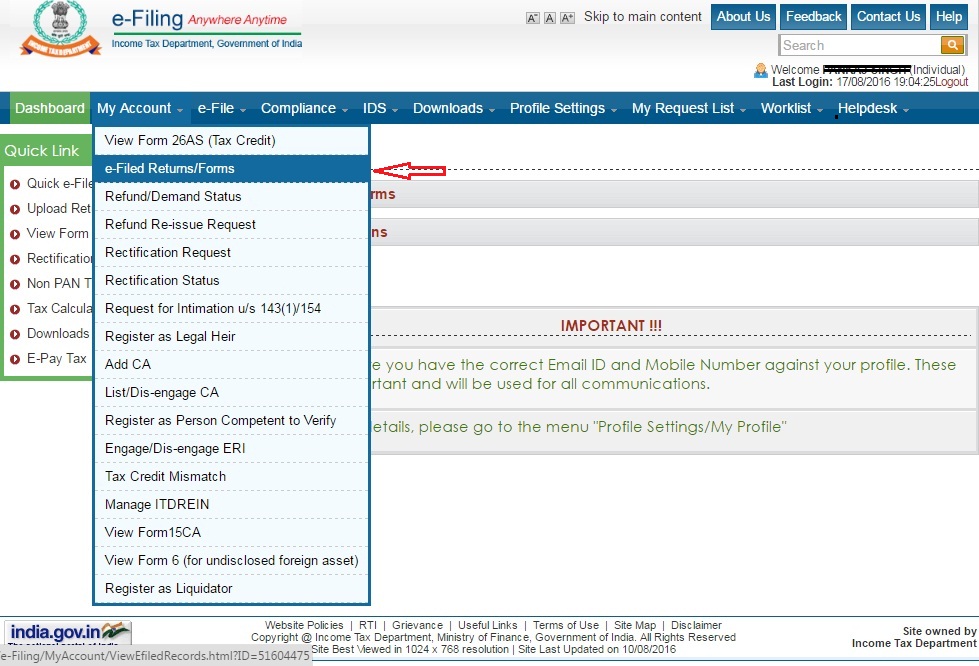 Step 3: Click on Ack. No. of concerned Assessment Year.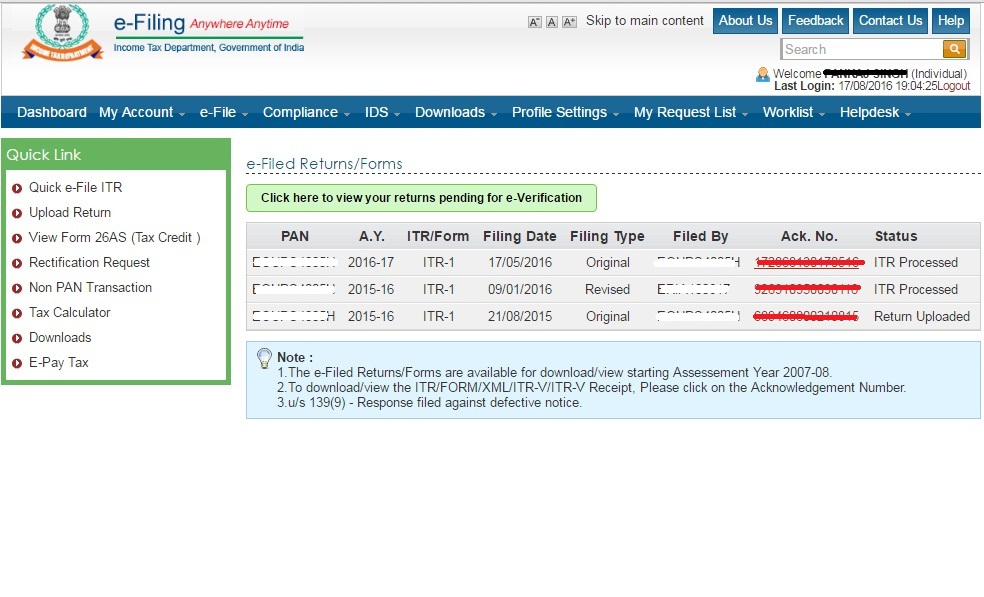 Step 4: View the Return Status.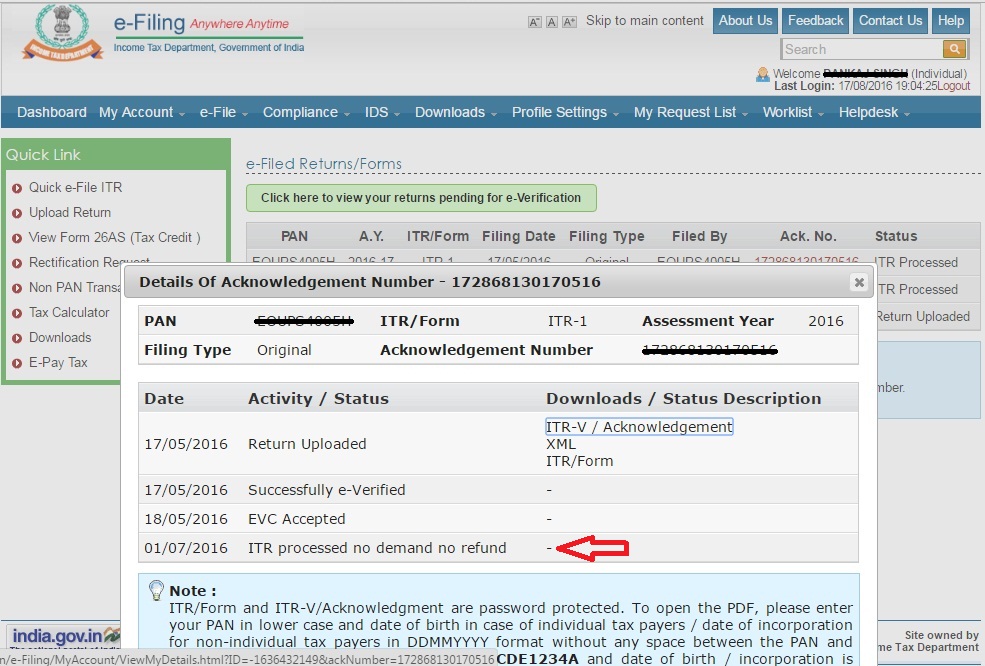 Status varies case to case and here is an explanation of each status - click here.