What is the purpose of adding bank details when filing an income tax return?
In order to process your refund, the Income-tax Department used to need at least one bank account number.
The Income-tax Department has mandated since 2015 that all taxpayers must disclose all of their bank accounts in their tax returns. Joint accounts are also included in this. Dormant accounts are excluded.
Do I have to provide the details of all bank accounts when filing my income tax return?
The Department will not need you to provide information about all of your bank accounts when you file your return electronically. Even so, one should be aware that filling out the KYC form and providing a PAN number are requirements when creating a new bank account. The Department is aware of every bank account you have since your PAN number and income tax return are linked.
Note: Providing information about inactive accounts is not required. However, since those accounts are regarded as dormant after being inactive for 36 months, one can forgo providing data for those accounts.
How to add Bank details to the myITreturn mobile app?
Add the details of your Bank by entering the IFSC code, Bank Name, Account Number as well as the type of account and click on "SAVE" in order to save the details which you have entered.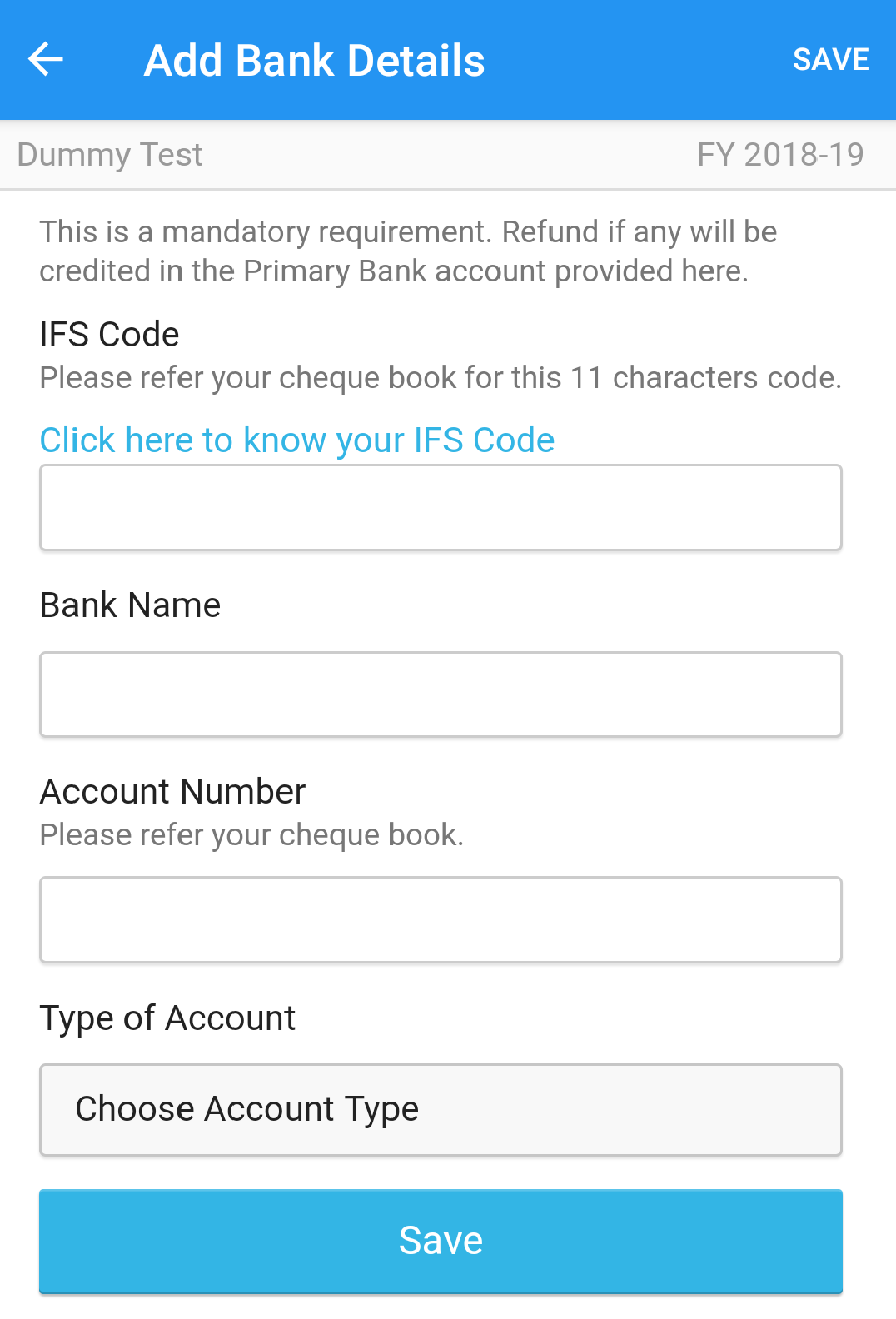 How to add Bank details to myITreturn.com?
Click on Bank details under Other Details from the top menu.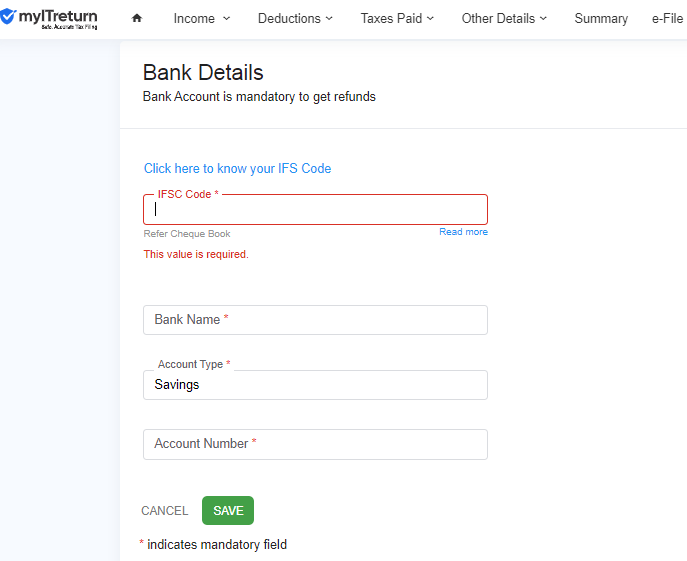 If you have any further queries related to filing, you may write an e-mail to us at support@myitreturn.com