Follow these quick and easy steps to submit your password/credentials.
Step 1: Visit myITreturn.com and click on 'SIGN IN'.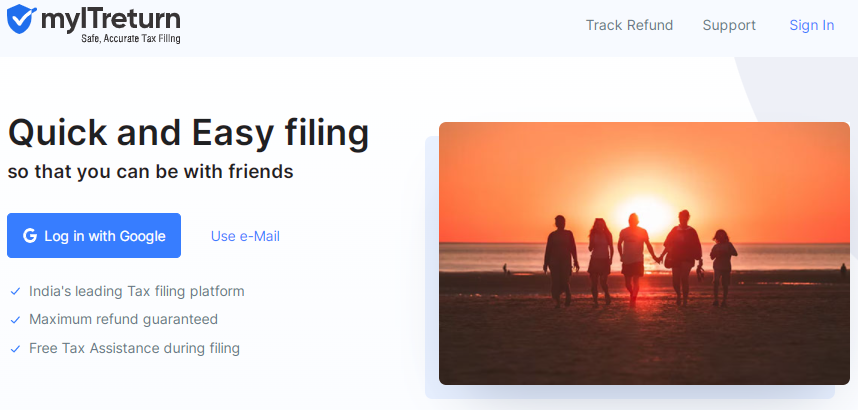 Step 2: Log in to your myITreturn account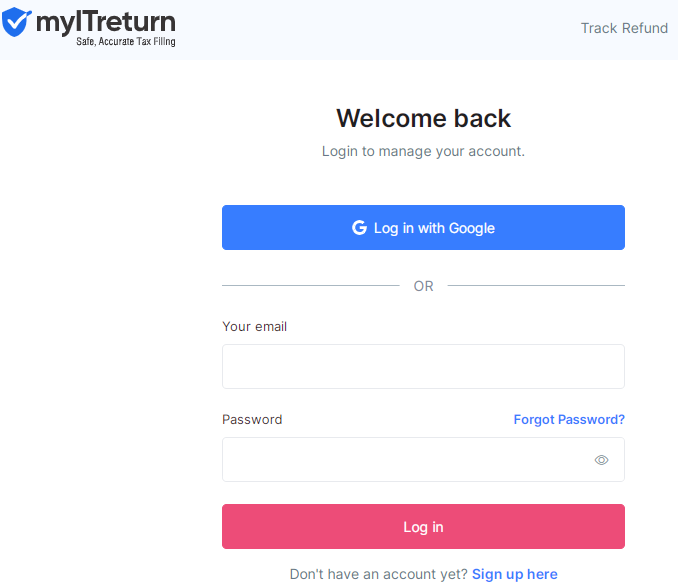 Step 3: Once you are logged in, click on the drop-down available on the top right. Then click on 'Settings'.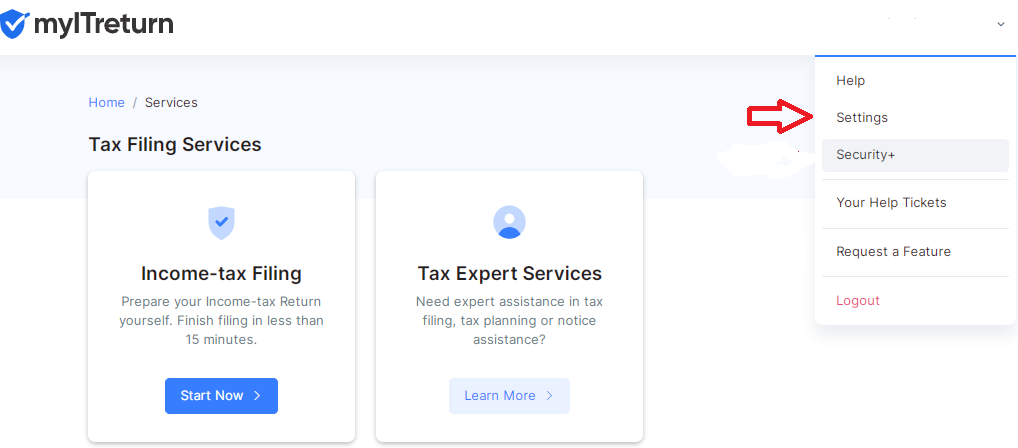 Step 4: Under the INCOME-TAX LOGIN tab, select your PAN/NAME and enter your password of incometax.gov.in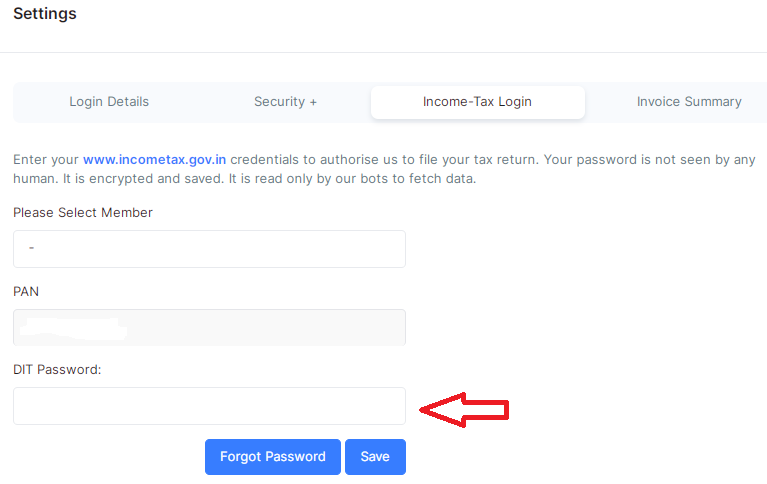 That's it. You're done. We will help you file your return as well as update the status of the filing.
Note:- Please do not enable signing with the OTP option in your Department of Income-tax login.