myITreturn.com gives you 3 ways in which you could choose the type of Regime.
Let us see all three ways -
While you are logged in to myITreturn.com and preparing your, return, we will automatically ask you which regime you wish to opt for. However, if you wish to change in between, there is a dedicated page named "Regime Type". You can browse it from Top Menu.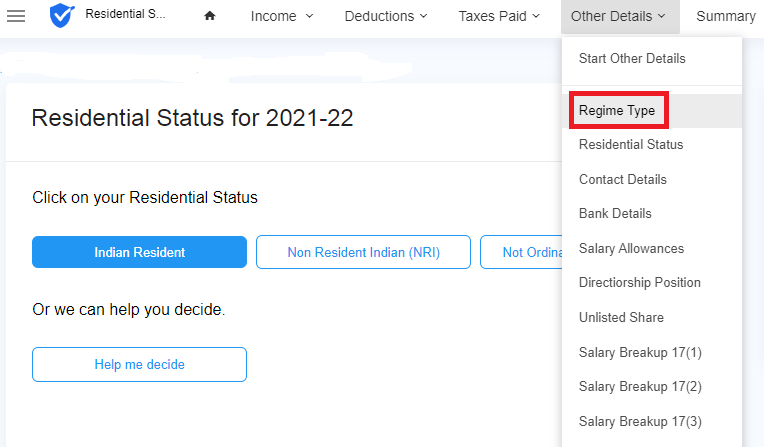 Depending on your needs, select New Regime or Old Regime. If you're undecided, choose the third option and our system will choose the course of action plan that is most appropriate for you.

For further queries or support, you can drop an e-mail at support@myITreturn.com