While uploading a return on Income-tax portal one may face the issue of name mismatch and your return filing may come to a halt. Rectification of name mismatch in JSON file is an easy process. Below is the process of rectification of this error :
Step 1 - Post login to myitreturn.com click on Start yourself

Step 2 - Click on three dots next to your name and then click on edit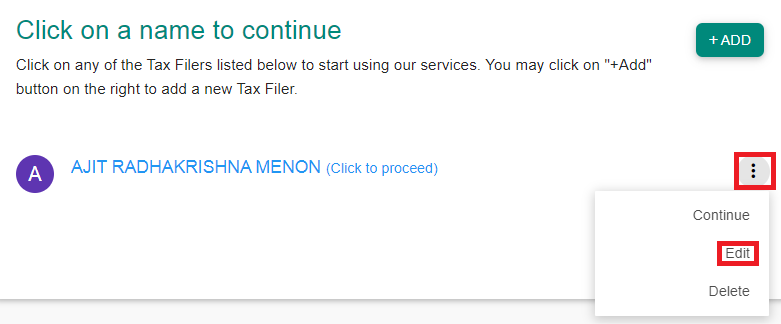 Step 3 - Edit your name and click on submit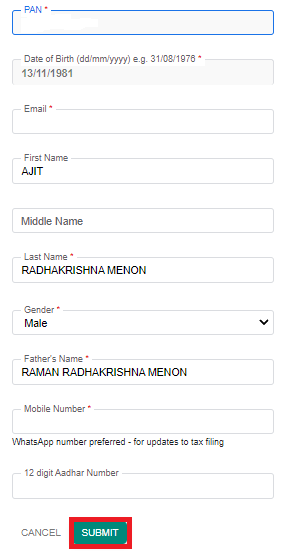 Your name mismatch error is rectified. You may now proceed to upload JSON file on Income-tax portal
Click here to know the steps to upload JSON file on the Income-tax portal.