While submitting a return one may face an error that the residential status is not updated. You can quickly fix this error by following the below steps enlisted below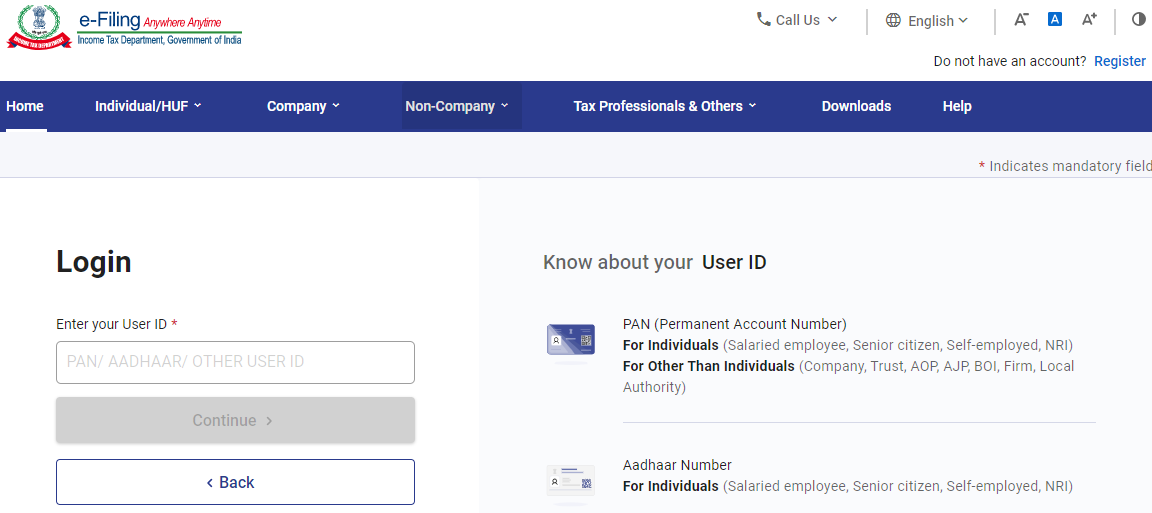 Step 2 - Click on the dropdown in the right-hand side corner. Then click on edit profile.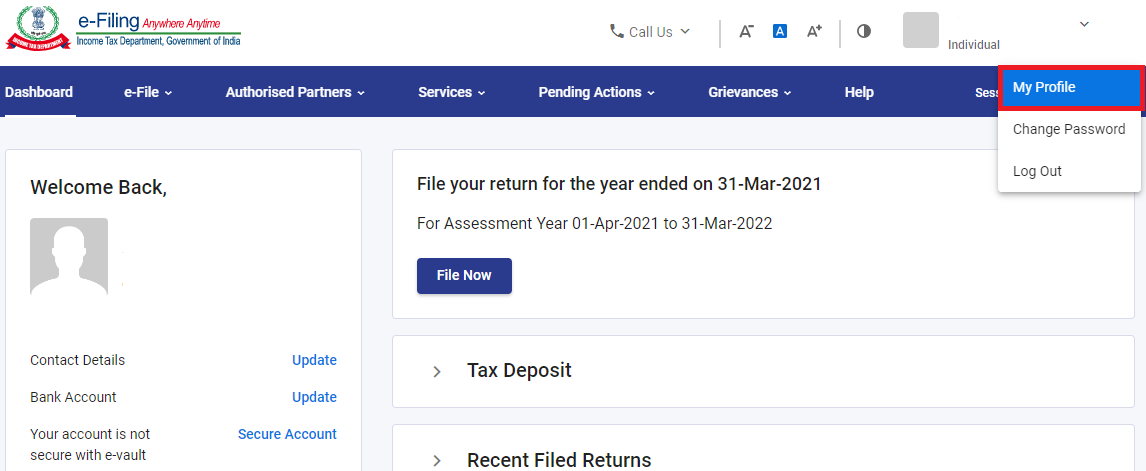 Step 3 - Click on the Edit button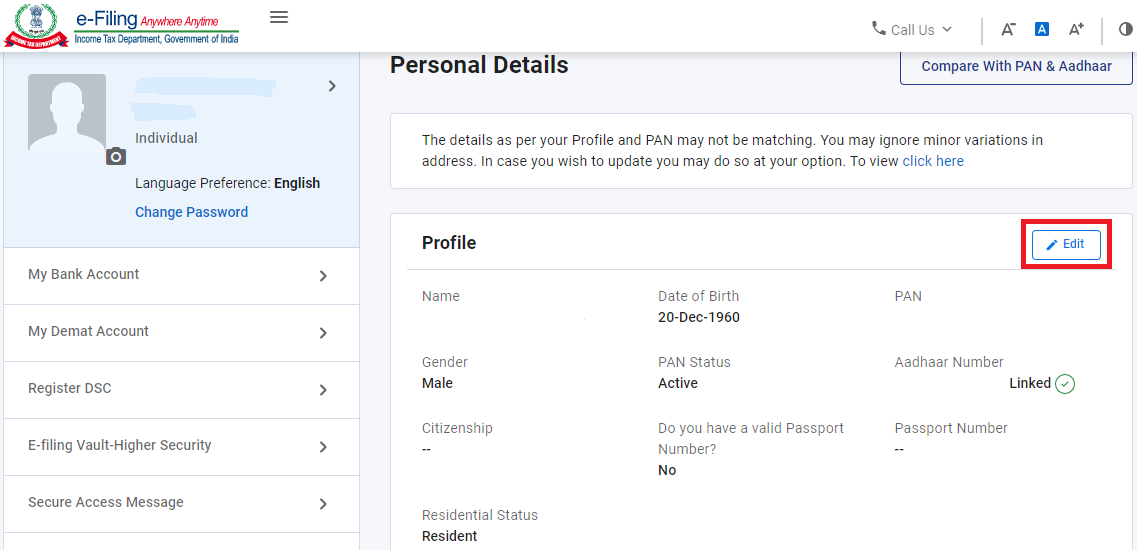 Step 4 - Select Residential status and save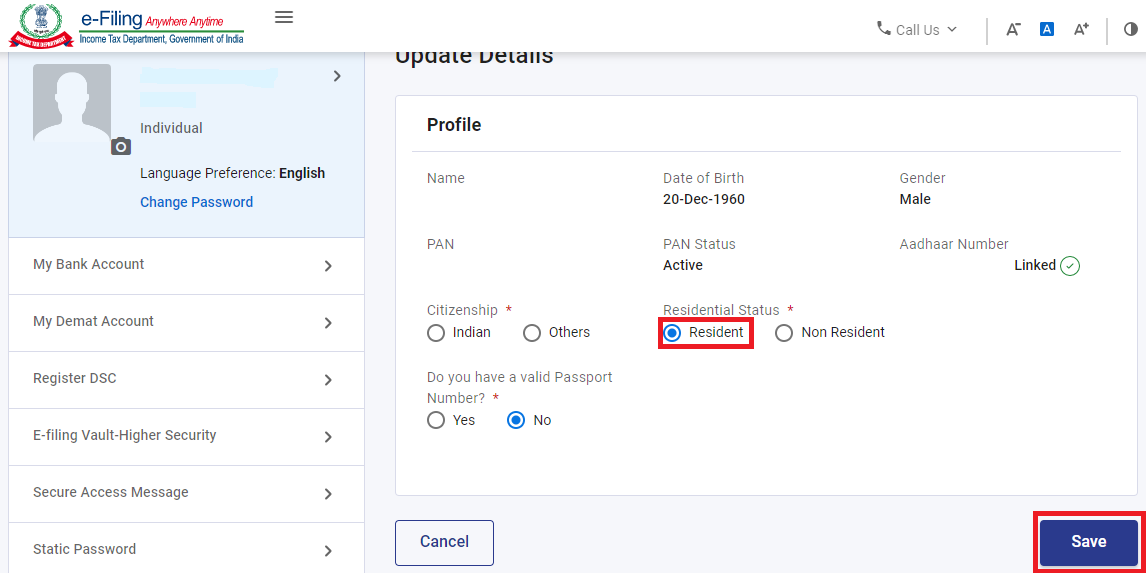 Now log out from the Income-tax portal and sign in to https://myitreturn.com.
Post login on the dashboard you will see the option Submit ITR Now. Click on it and submit your ITR.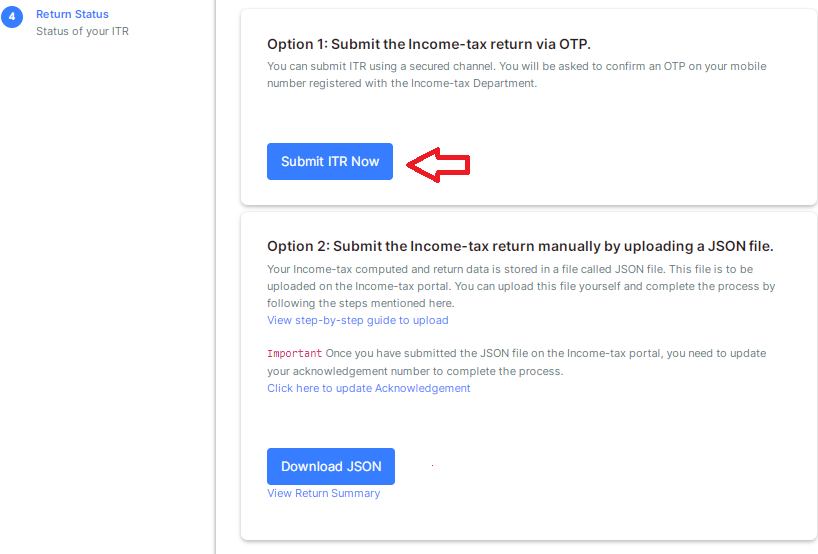 That's it. Your are done with filing.