Filing a revised return is very easy and quick. Please follow below steps to file a revised return:
1) Logon to your myITreturn.com account (click here).
2) Select the Member (tax filer) whose income tax return is to be revised. Or Enter/Add the member, if no member exists from before.

3) Select the Financial Year which requires revision/correction.

4) If you have filed Original Return from myITreturn, below screen will be visible. Click on the option "If you wish to revise your return, click here".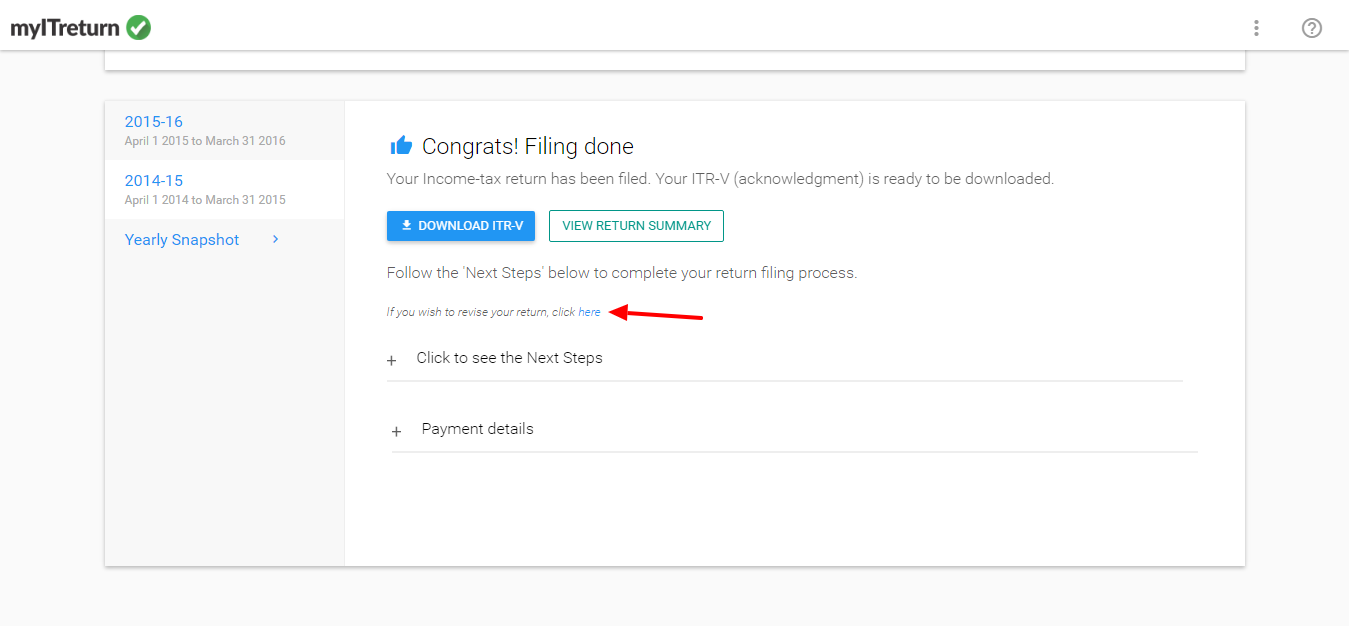 Note: In case you are new to myITreturn.com and filing for the first please follow the guide. Remember to check Step 7 as given below or Step 18(c) on this guide.
5) Now you are inside regular tax filing wizard which is same as Original return filing. You can follow screen Next/Previous button to complete the wizard or simple navigate from Top or Left Menu.
6) Add or Edit necessary details in various screens (Income/deduction/tds/other screens).
7) Now while you go for e-filing, please select "Revised Return" where Return Type is asked. You will have to provide "Date of filing of Original Return" and "Acknowledgment Number of Original Return".

8) Proceed to end to make payment and confirm your revised filing.