Step 1: Log in to the e-Filing portal using your user ID and password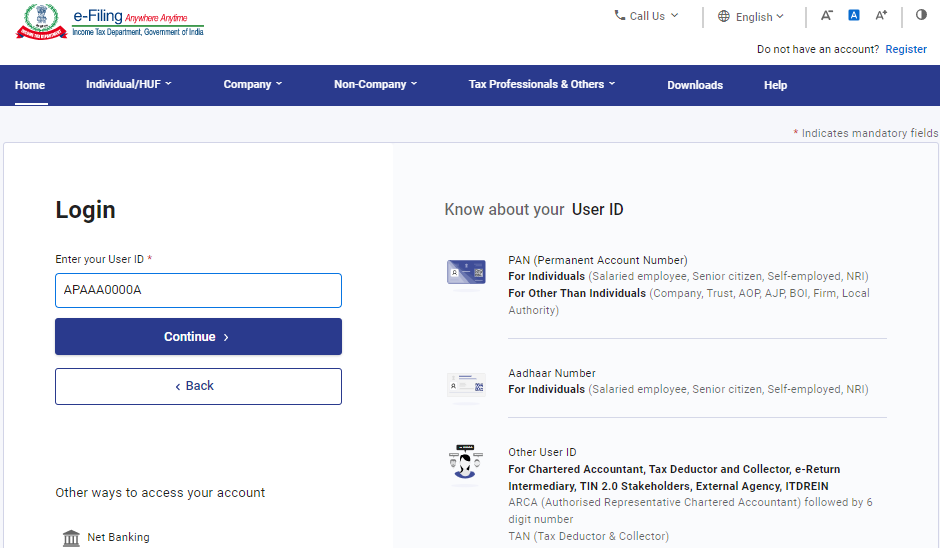 Step 2: Click on Authorized Partners > My e-Return Intermediary to proceed further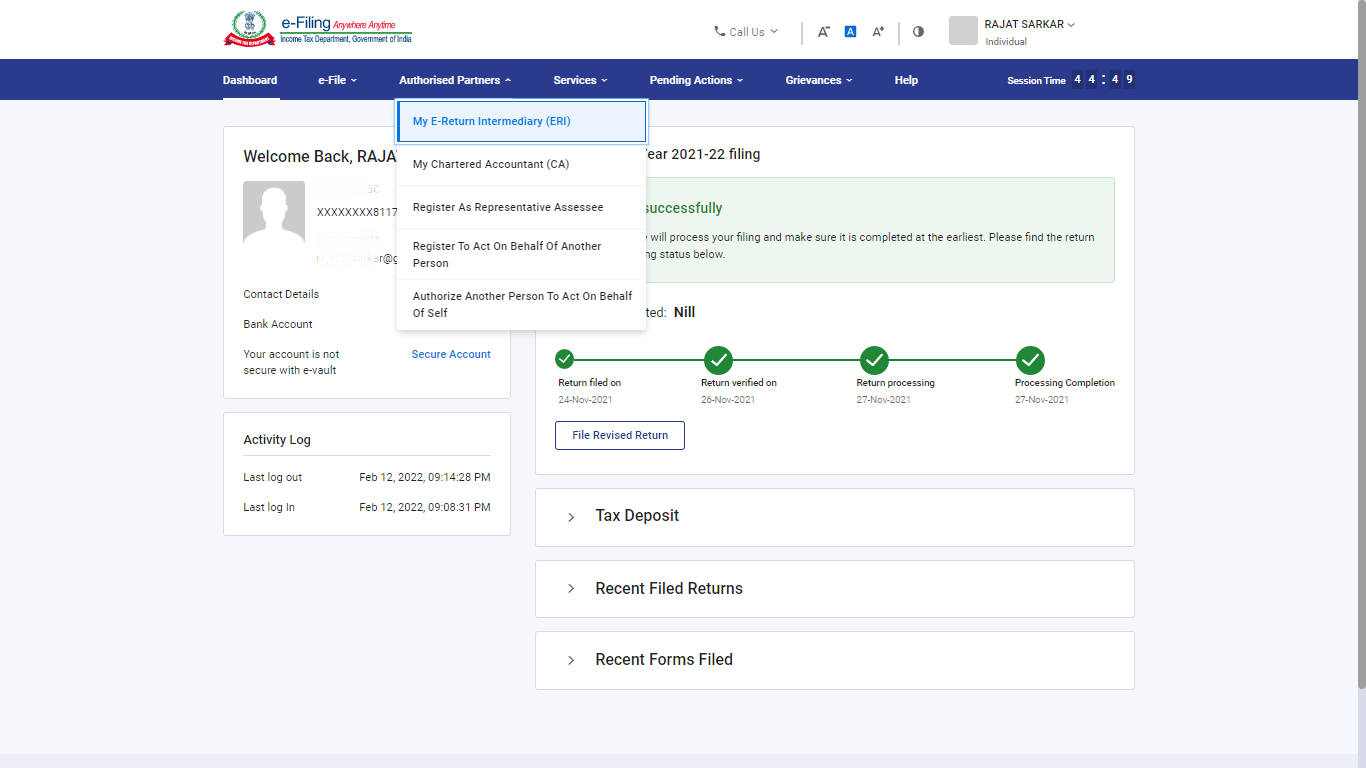 Step 3: My e-Return Intermediary page displays the status of active and inactive ERI. To begin adding an ERI, click on Add ERI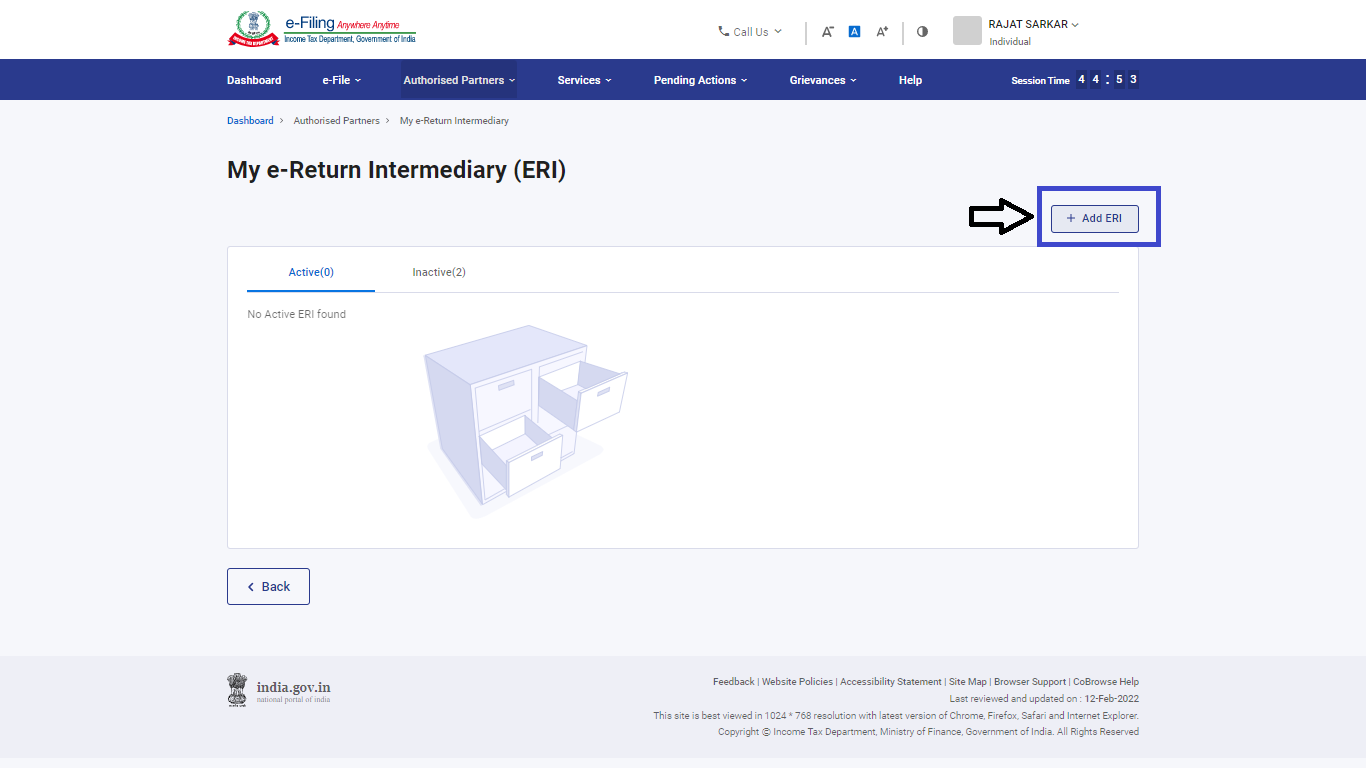 Step 4: Enter any of the required details like ERI User Name (Skorydov) & Click Search ERI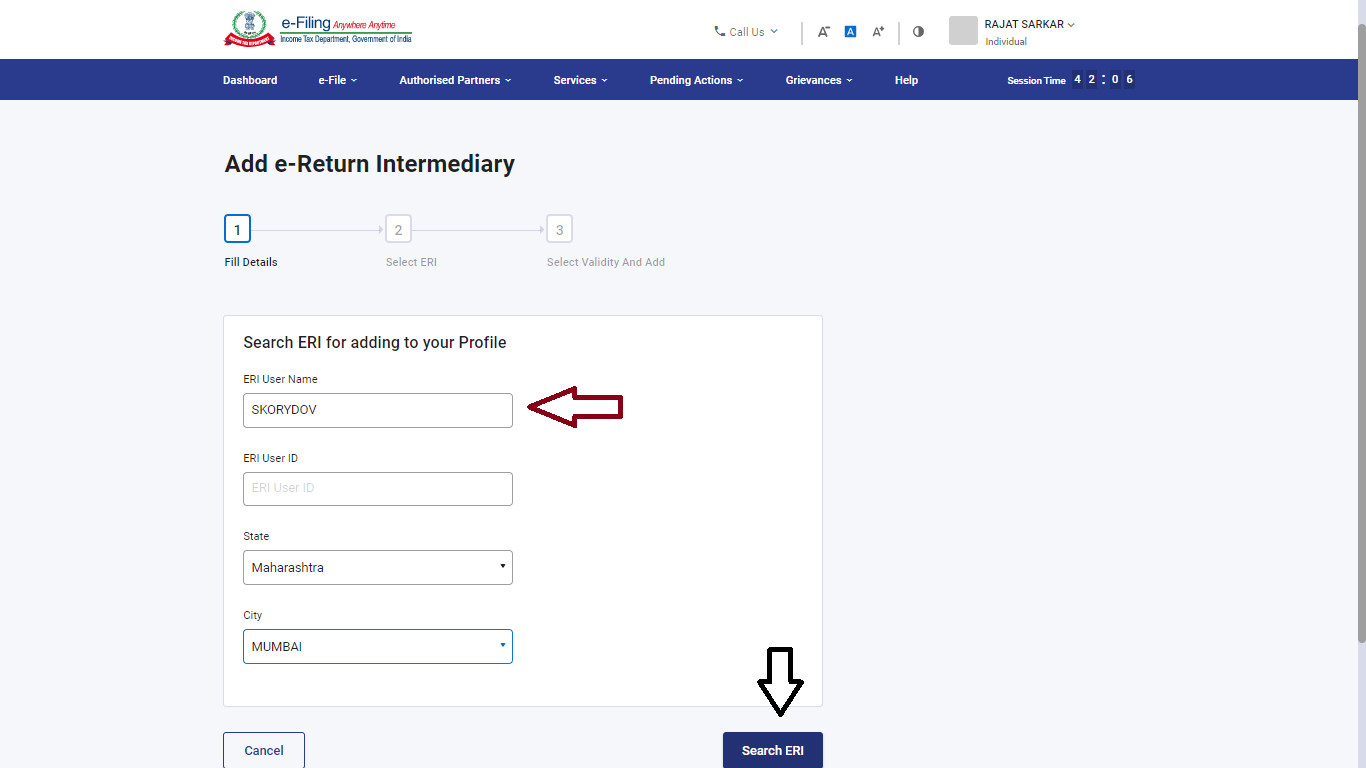 Step 5: ERI relevant to your search criteria will be displayed in a list. Click Activate against an ERI of your search.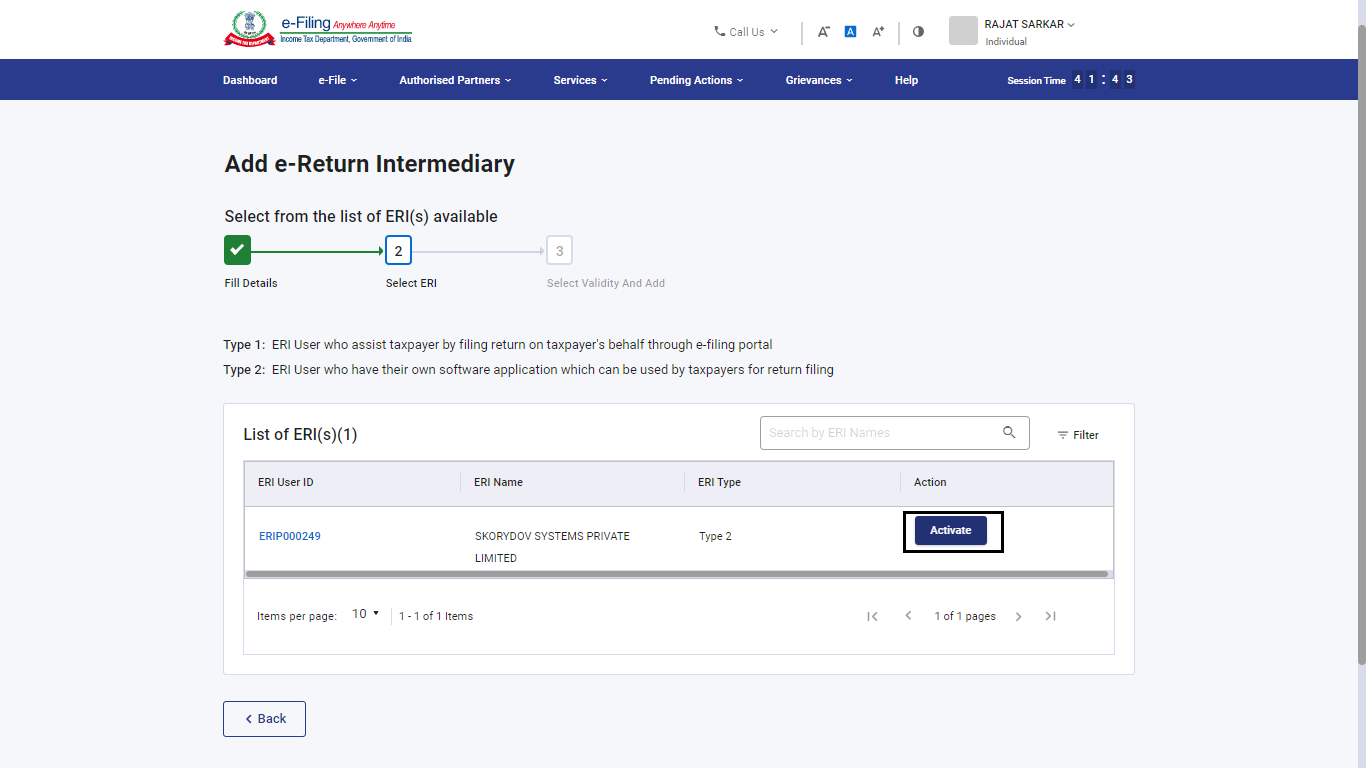 Step 6: Select a validity period for the ERI and click Add.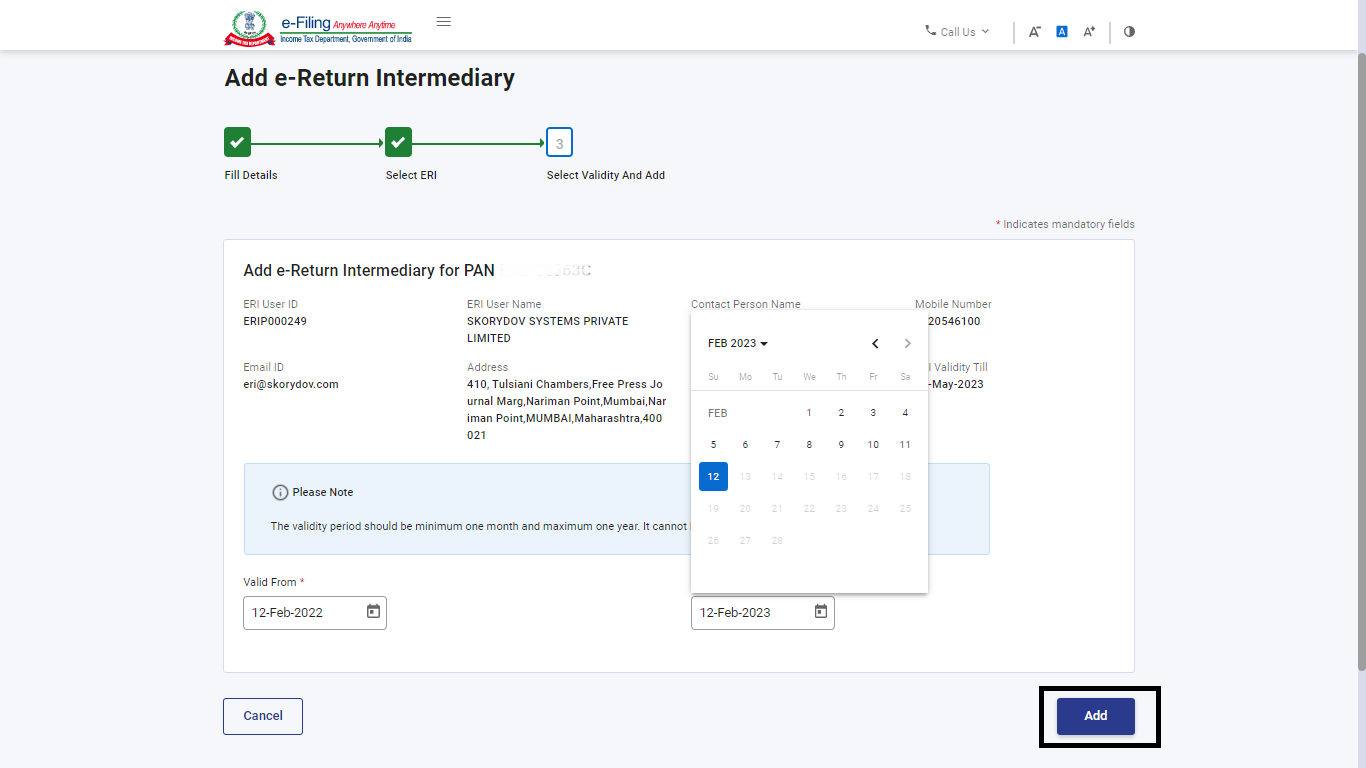 Step 7: Click Confirm to add the selected ERI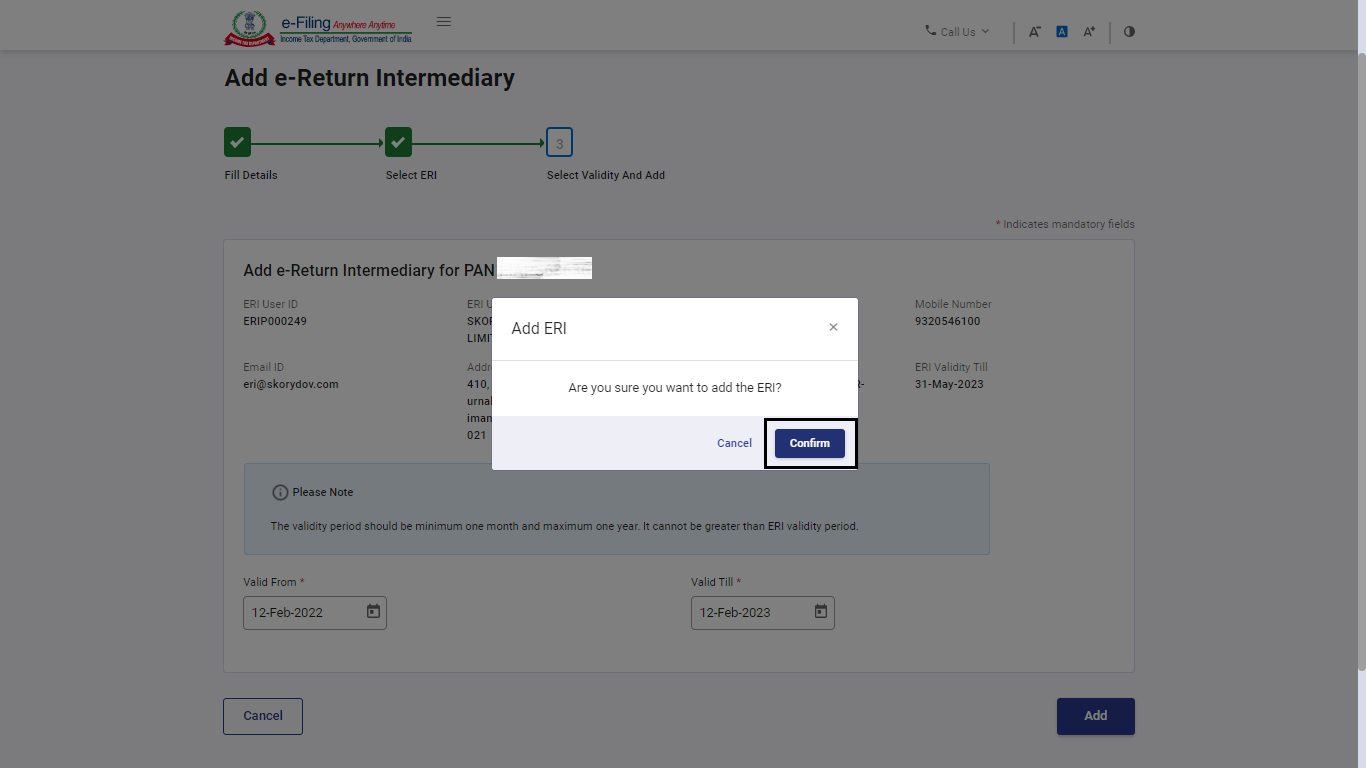 Step 8: A success message along with the transaction number will be shown when the ERI is added and an SMS will be sent to your registered mobile number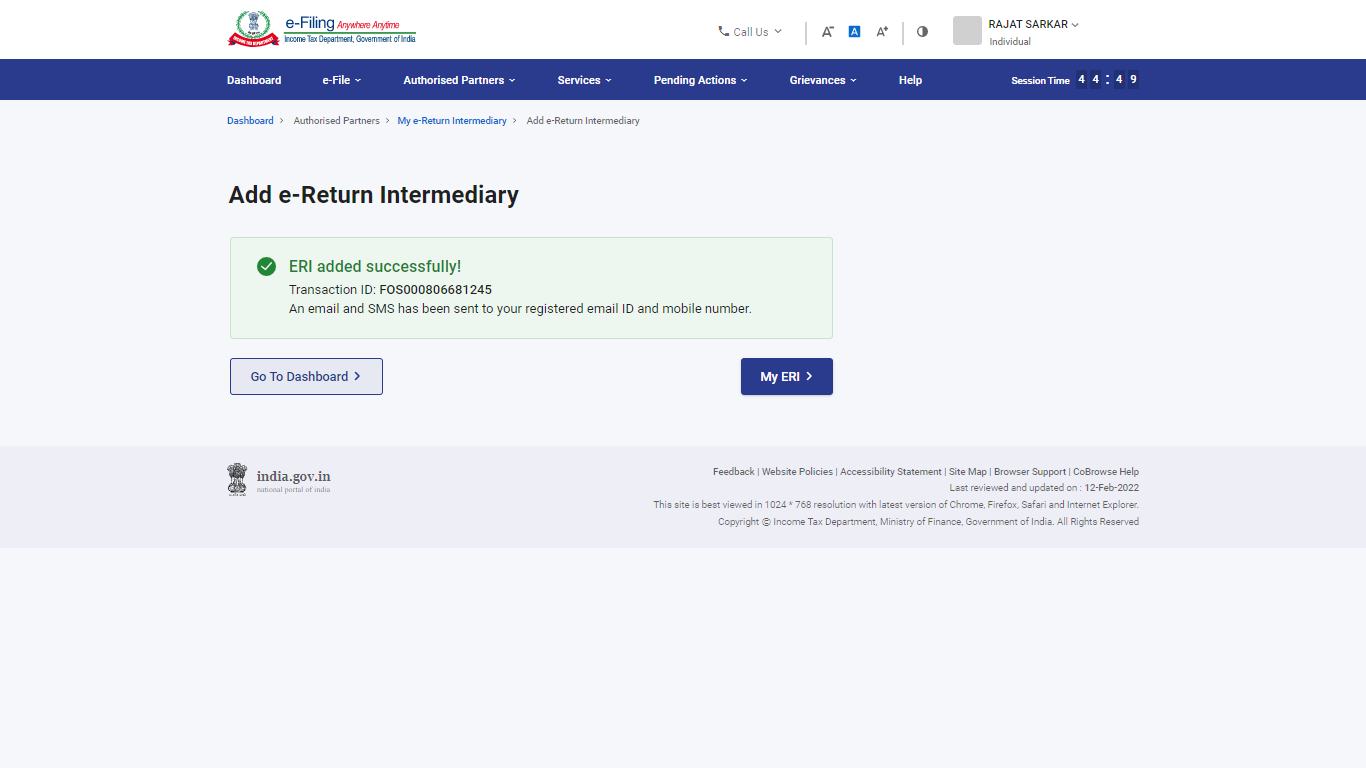 To de-activate an existing ERI, read guide here.
For any further support, you can drop a mail to us at myITreturn@skorydov.com