As per Income-tax Department's regulations, if you are filing your tax return through myITreturn.com, you must add us as an ERI (i.e. e-Return Intermediary) on your account.
Given below are the steps to add us as an eRI.
Step 1: Deactivate existing ERI
Click here to open the Income-tax Department's website. Enter your PAN number or Aadhar number and click on Continue.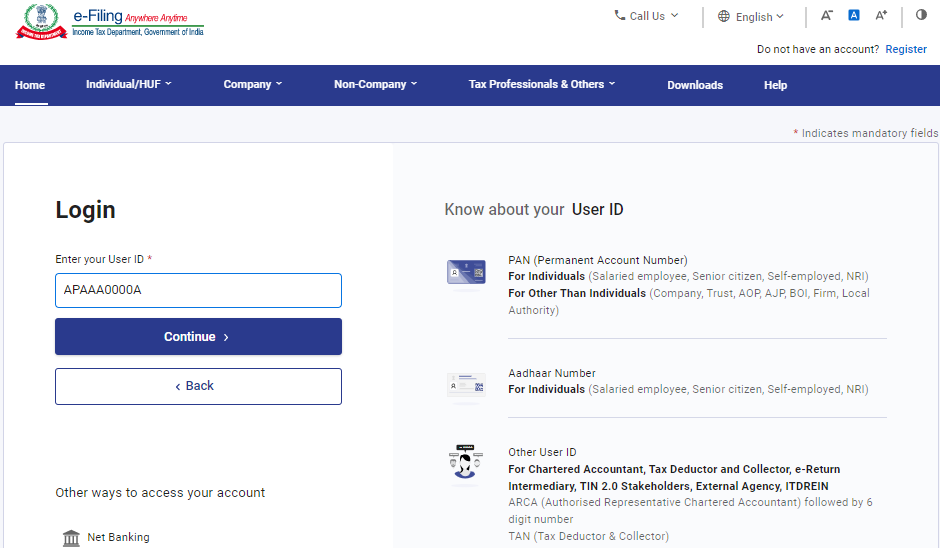 Click on the checkbox, enter your password and click on Continue.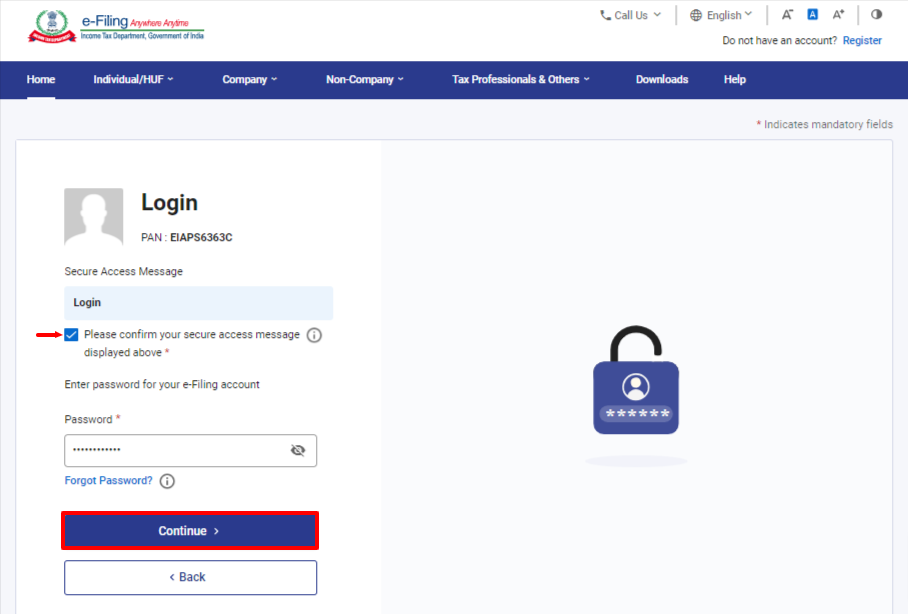 Note: If you don't know your password, you can click on Forgot Password to reset your password.
Once you have logged in, click on the Authorized Partners menu and then click on My e-Return Intermediary (ERI) option.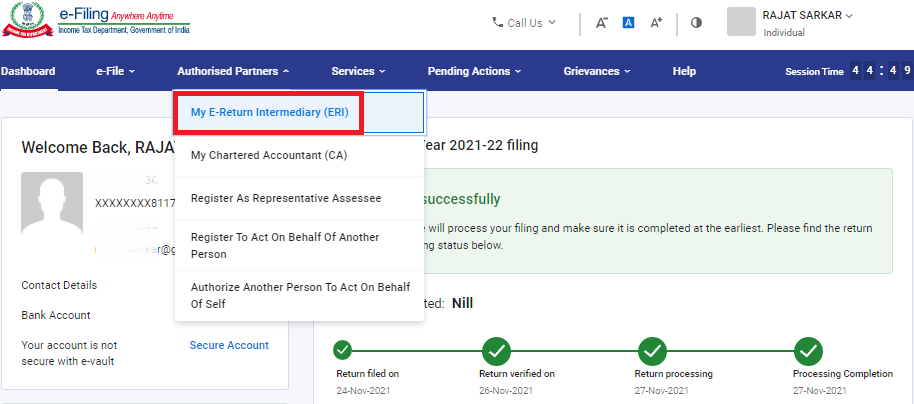 On the e-Return Intermediary page, go to the Active tab to see the list of ERIs active in your account
If the Active tab is blank, skip to Step 2 given below to add us as an ERI.
If there is any ERI shown on the Active tab, deactivate it as follows:
Click on Deactivate to deactivate the ERI.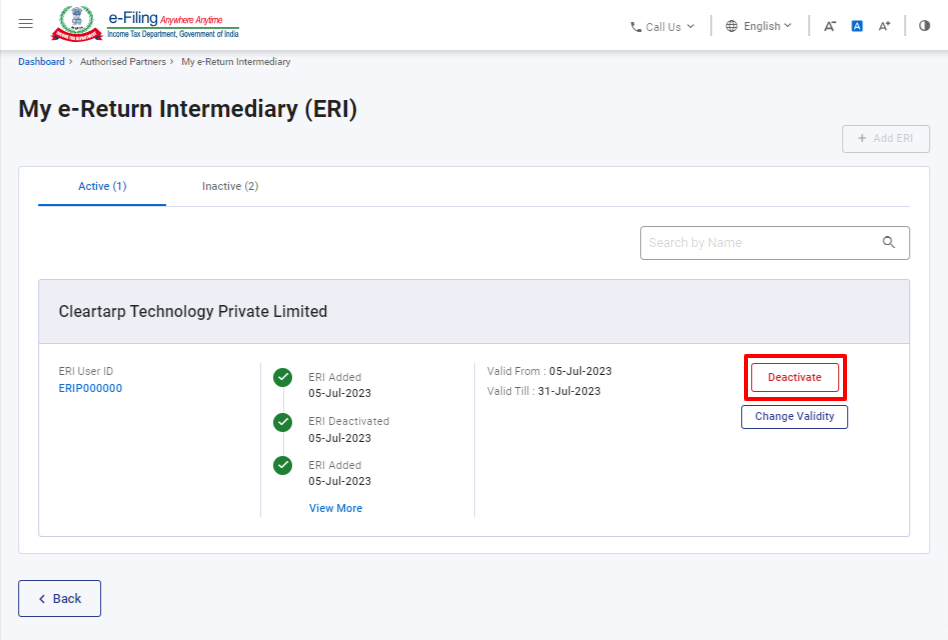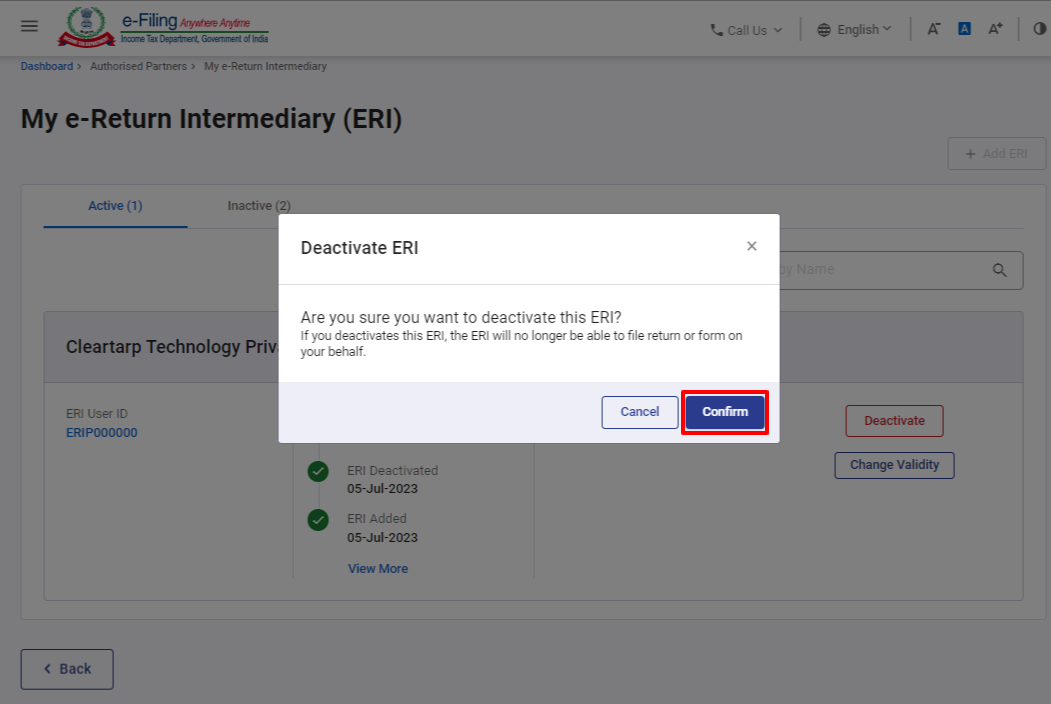 A message will be displayed confirming that the ERI has been deactivated.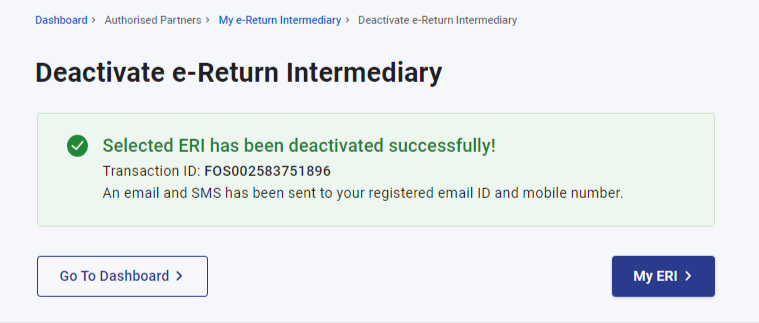 Step 2: Add us as the ERI
In the "Active" tab, click on the "+ Add ERI" button.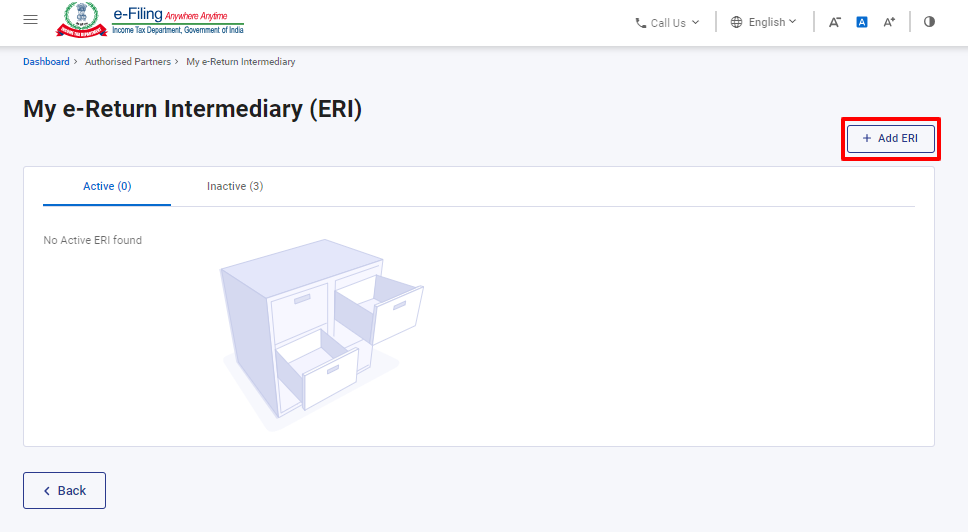 Here in the ERI User Name box, you need to type Skorydov Systems Private Limited and click on Search ERI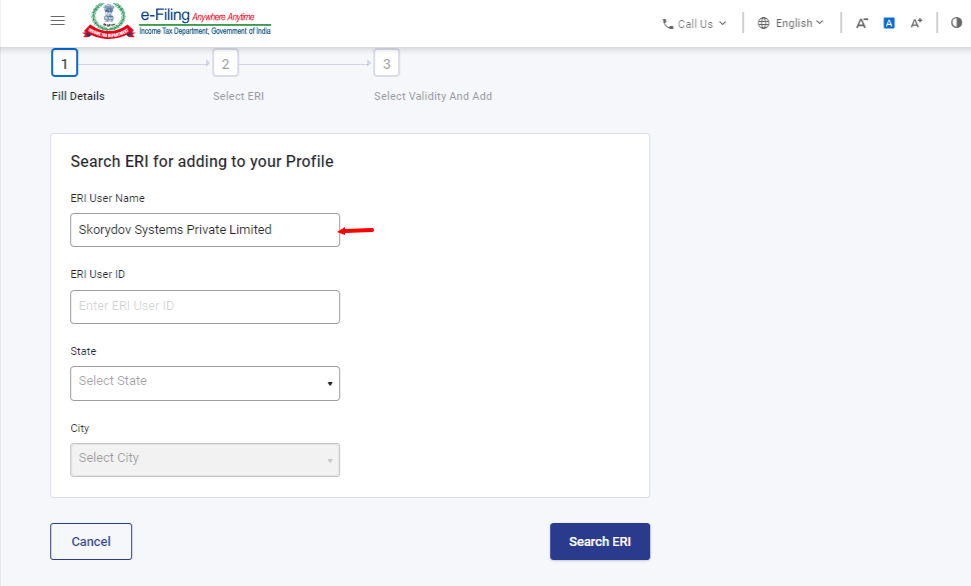 Click on the Activate button.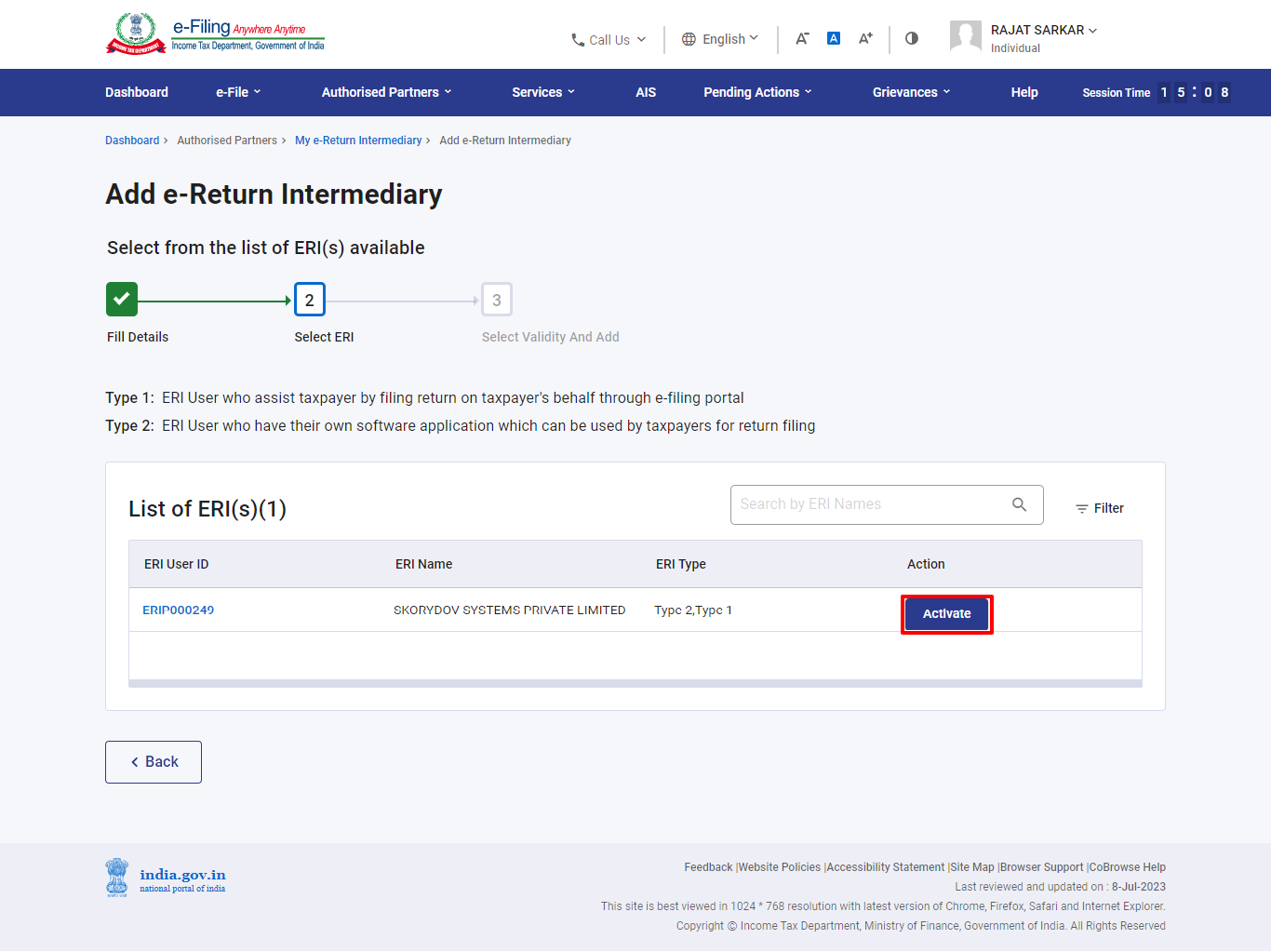 On the next page click on the calendar to select valid till date and choose 30th of September 2023.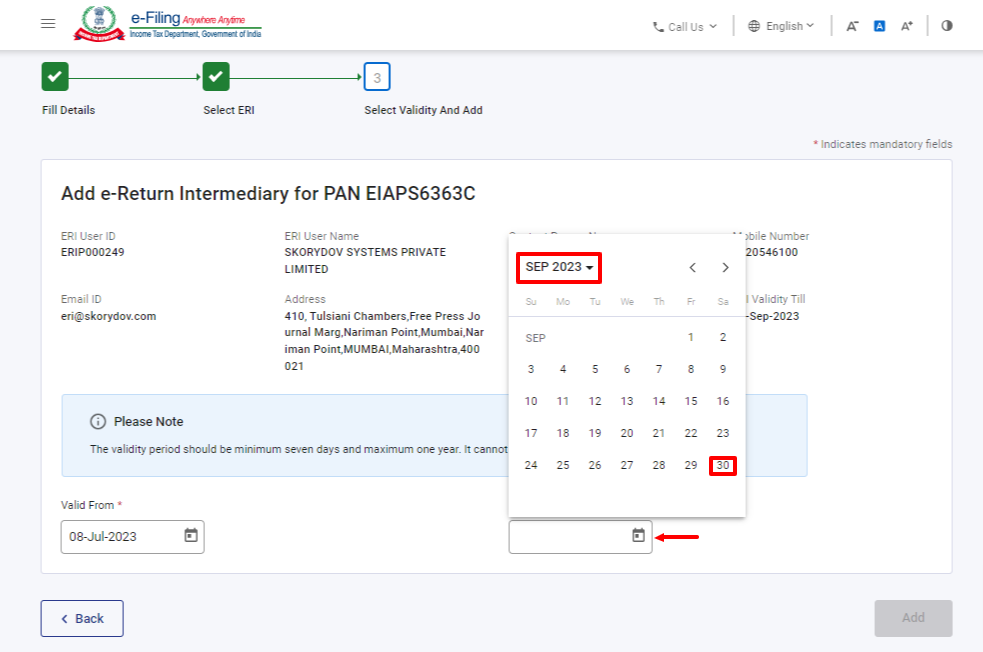 Once the date is selected, click on Add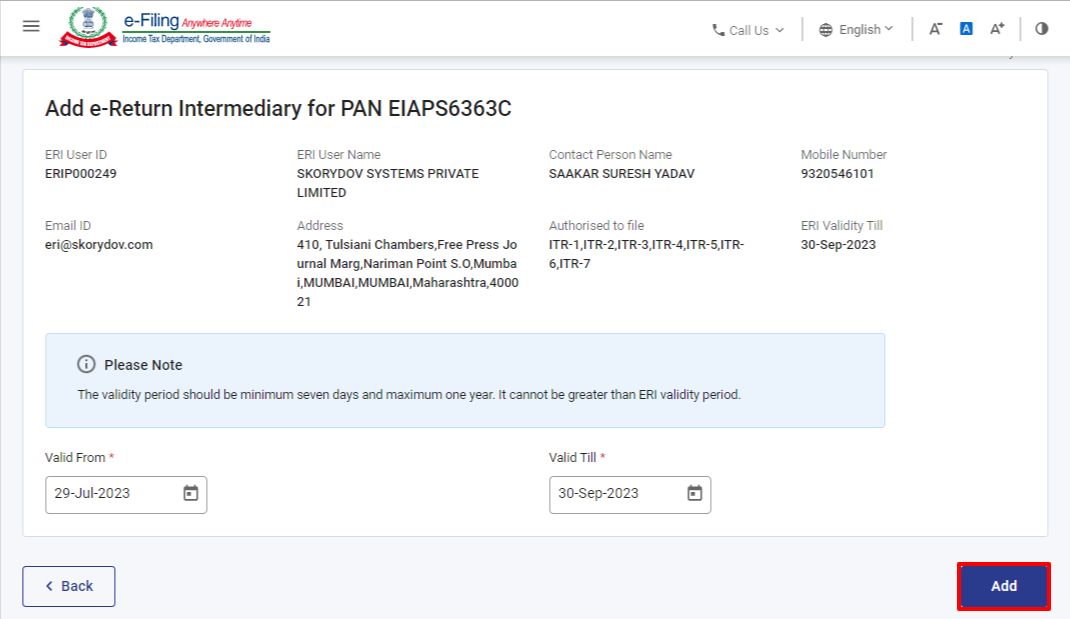 You will receive a confirmation stating that ERI has been added successfully.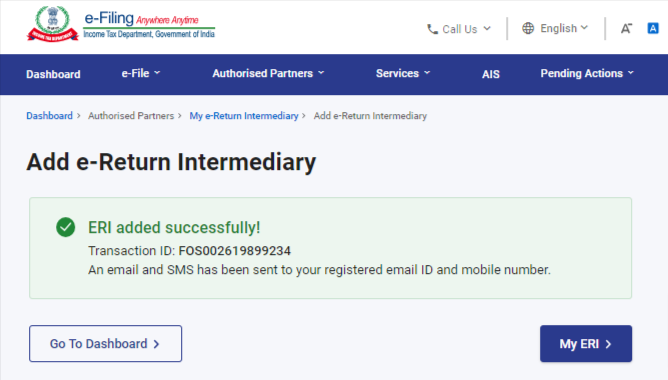 For any further support, you can drop a mail to us at support@myITreturn.com