It is very simple to verify whether you have any outstanding demand or have been issued any notice from the Income-tax department or not. In the first place, if you will have any outstanding demand, you will receive the intimation or notice from the Income-tax department on your registered email-id. But if for some reason, you have not received any outstanding demand e-mail from the Department or if you want to verify whether you have any such case with you or not, just follow the steps given below:
Step 1- Login to the Income-tax department's website using your User ID (i.e your PAN) and password. If you don't have an account already, you can register one from here itself.

Step 2- Once logged in, click on the "Pending actions" tab and Select "Response To Outstanding Demand". Refer to the screen given below: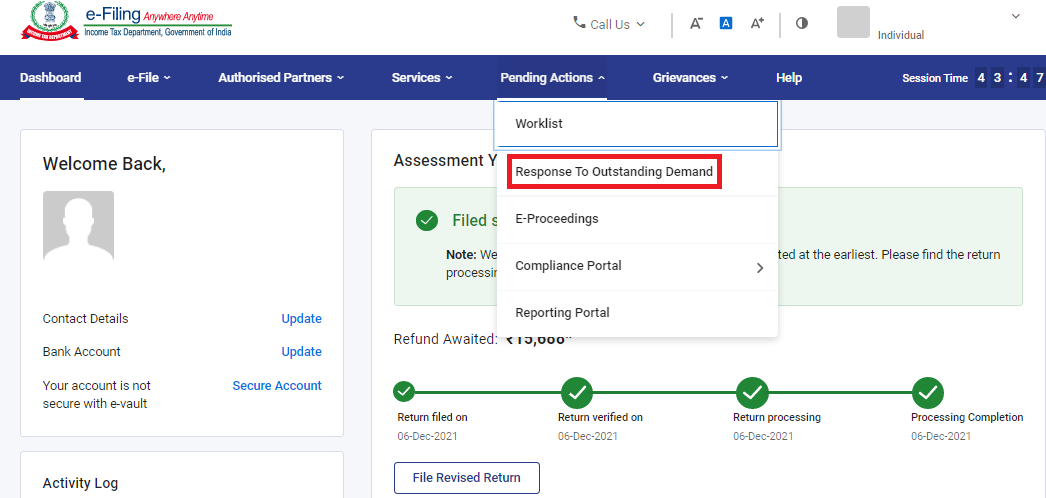 Step-3- If there is no pending action or outstanding demand showing, the following screen will be displayed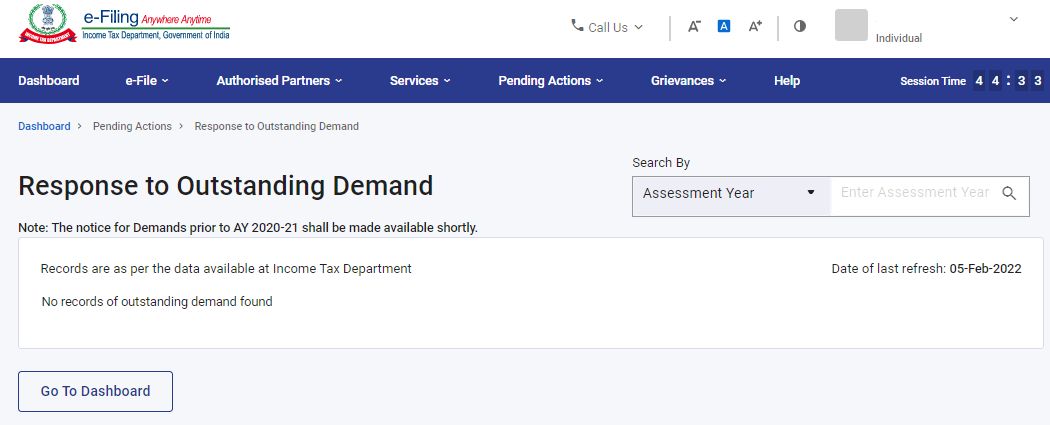 If there is any outstanding demand, a screen like the one given below will be displayed.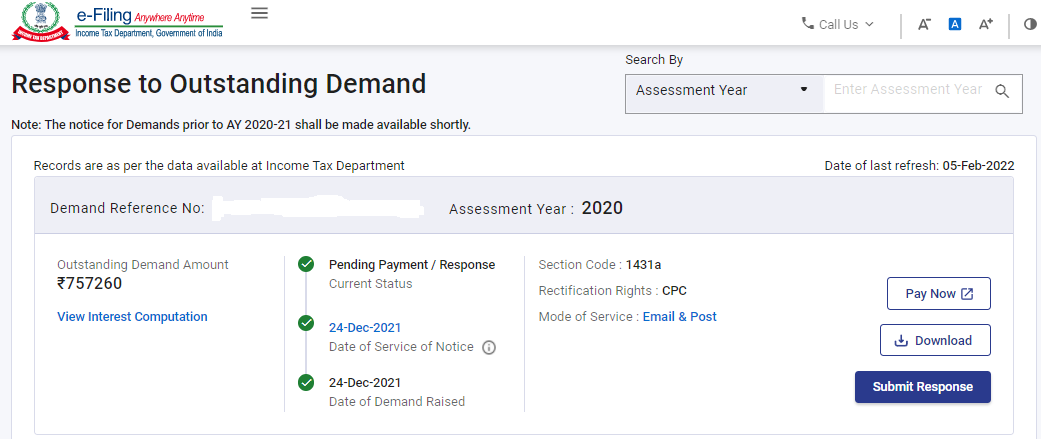 Also, to find if there is any notice pending against you, do the followings:-
1. From the top menu, select Pending Actions.
2. Select Worklist

If there are pending notices against you, They shall be listed there.

In case, you have found, that you have an outstanding demand and you wish to have assistance on it from a tax expert, just visit our service called 'Notice Assistance' and leave it on us.
Click here to start.