Here is a quick step-wise method to find out if you have received an Income-tax notice or intimation.
Login / Signup to e-filing portal:


Go to My Account from the top menu and select View e-Filed Returns/Forms from the drop-down.


Click on Ack. No. for the concerned Assessment Year:


If you have any of the following messages your return is subject to correction:
A. Pending for response to the proposal of adjustment U/S 143(1)(a):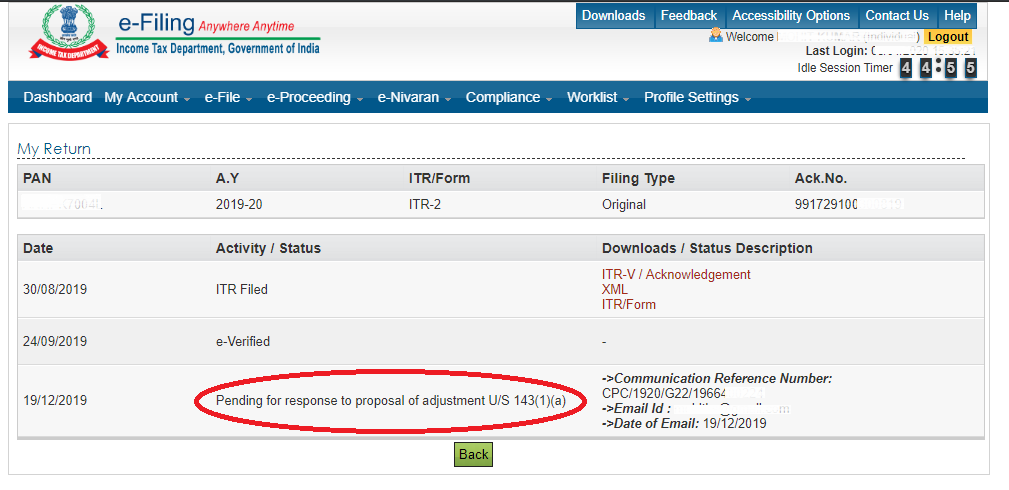 B. ITR filed is defective/Incomplete: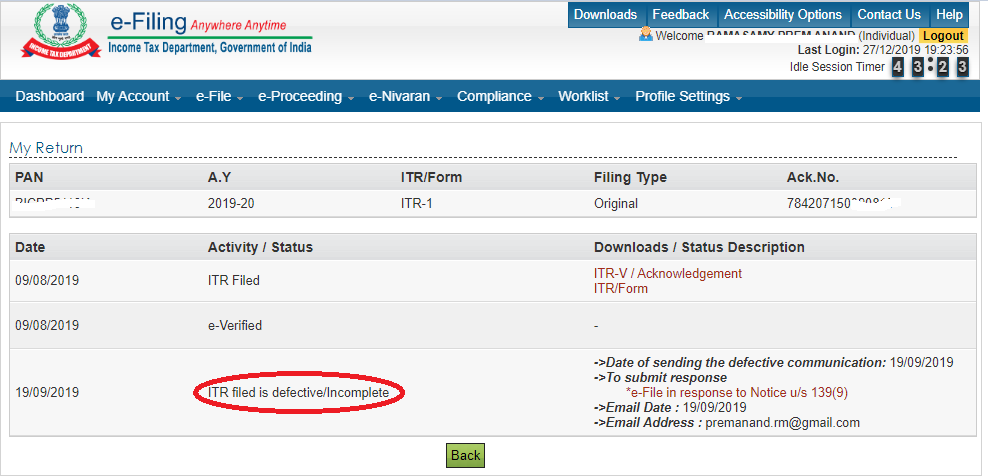 C. ITR Processing completed and demand determined: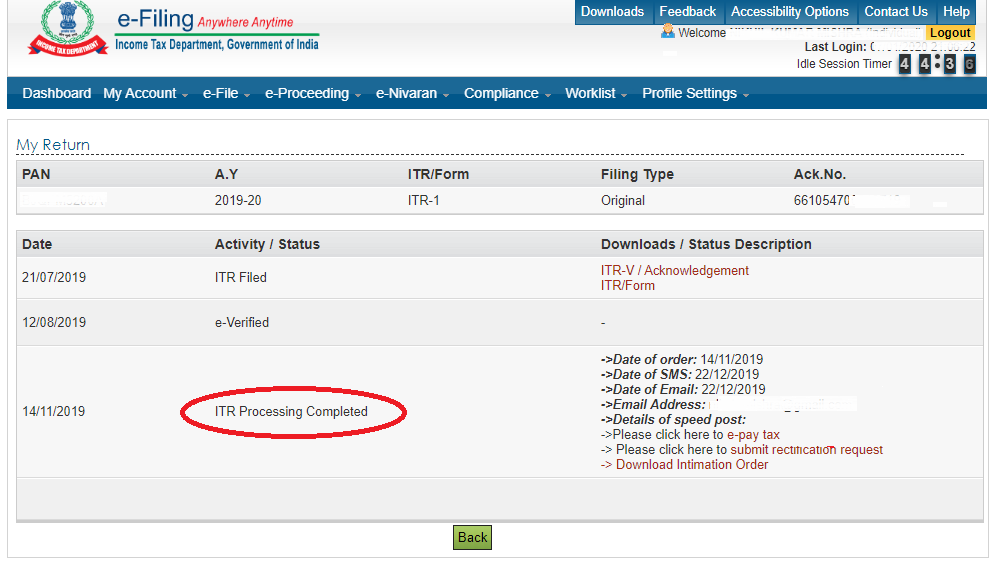 To get the notice copy please check your registered e-mail address (Inbox/ Spam). You might have received an e-mail with an attachment from DONOTREPLY@incometaxindiaefiling.gov.in or Call CPC at 1800-103-4455 and request for the same.
To fetch notice from the Income-tax Department for any particular assessment year, you can also follow the below steps.
i. Click on my account >> service request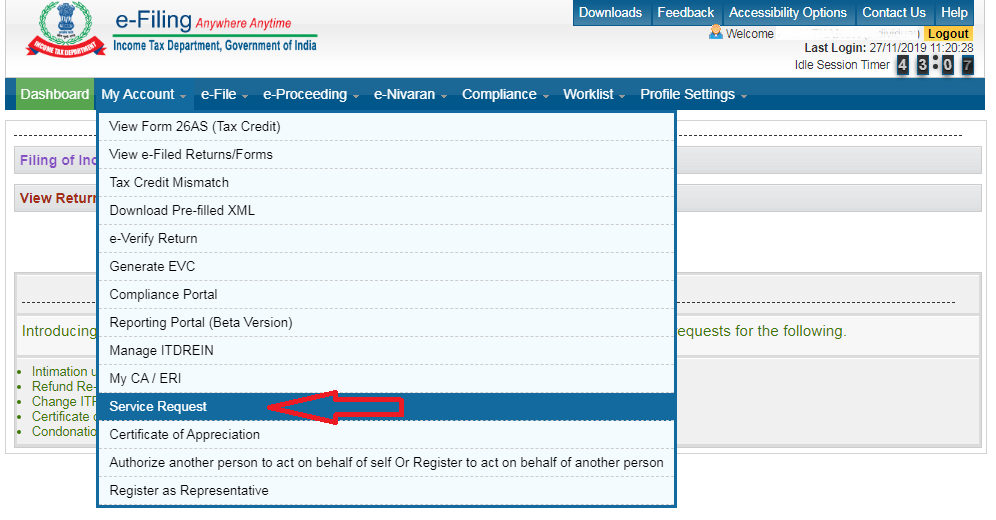 ii. Choose Request Type and Request category (Intimation u/s 143(1) ) to be selected on the resulting page.