Step 1: Visit the Income-tax portal and log in entering your login credentials.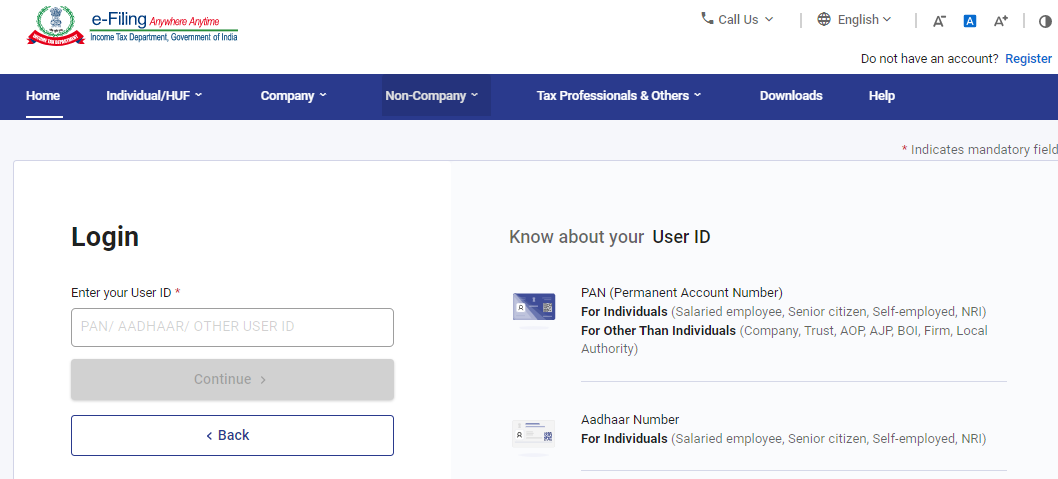 Step 2: Click on Submit Grievance under Grievances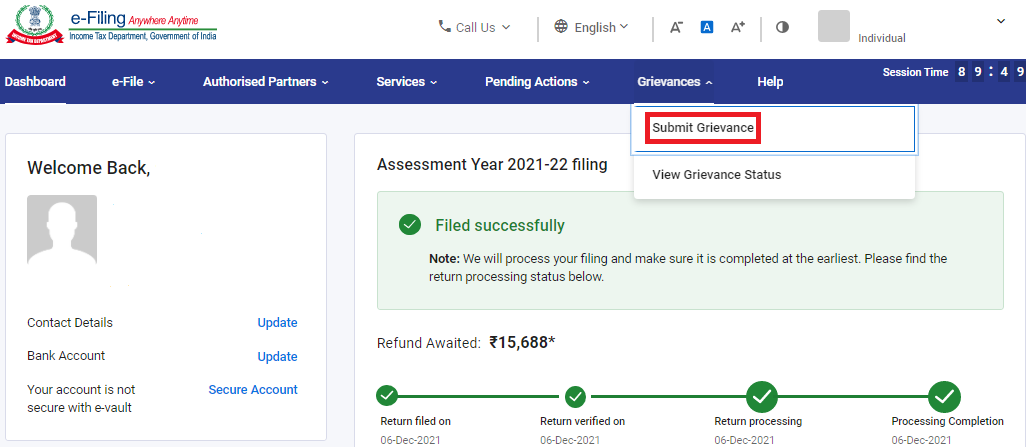 Step 3: Select Relevant Department under which Grievance is to be submitted

Step 4: Select Category and Sub-category of Department selected in the earlier step. Click on Continue.

Step 5: Fill in the required details. Write grievance description in the relevant box. You may upload attachments. After this click on Submit Grievance.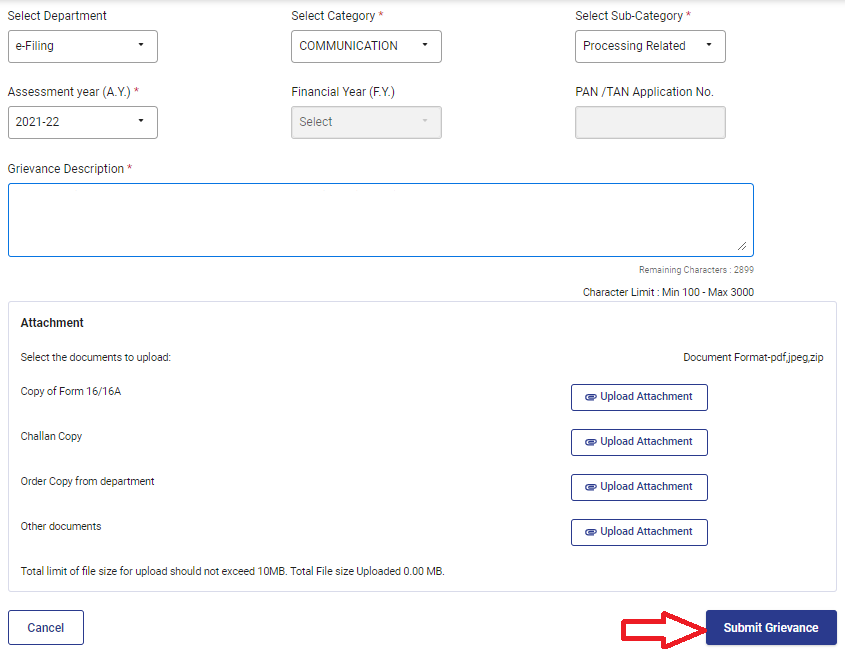 After submitting the grievance you will be provided with a grievance acknowledgement number.