You can reset your password of myITreturn.com account by following below two methods:
1) Reset password through E-mail:
(a) Visit: https://myitreturn.com/forgotpass.php
(b) Enter either your 'Username' or 'E-mail' or 'PAN' to begin process.
(c) Click on 'Search' button. You will see a list of username(s) below.
(d) Select the username and click on 'Send Mail'.
You will receive a password reset link on your e-mail. Click on the link and you will be asked to enter your new password.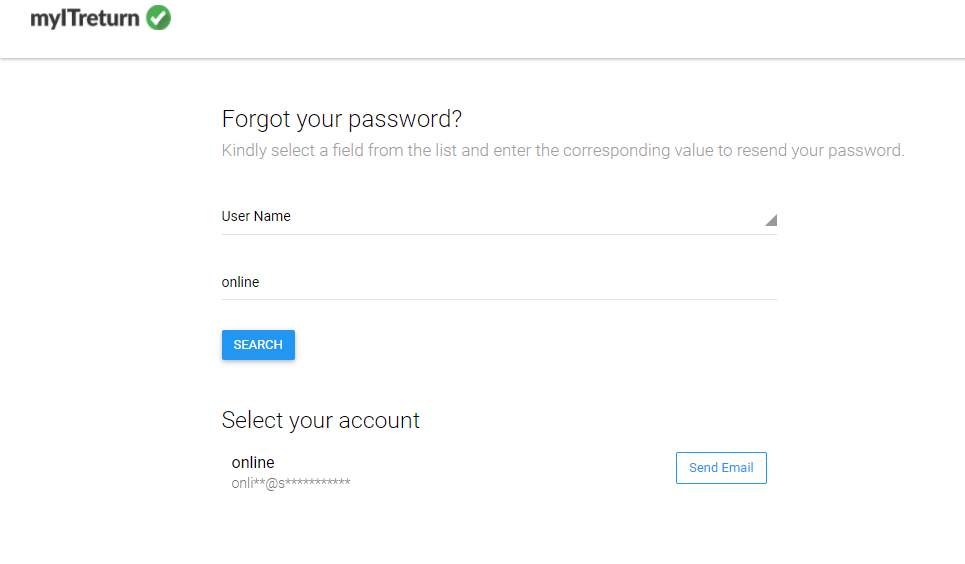 If you no longer have access to the associated e-mail of your myITreturn.com account, please use below process:
2) Reset password on website:
(a) Visit: https://myitreturn.com/forgotpassnoemail.php
(b) Enter your 'Username', 'E-mail' and 'PAN' that is registered with myITreturn.com
Also enter the new password that you wish to change.
If all registered details entered matches with our database, you will get a successful message.