You can e-verify your Indian income tax return by following a few simple steps provided by the Income-tax Department of India. Take a look at the following step-by-step instructions:
Step 1: Go to www.incometax.gov.in/iec/foportal and sign in Income-tax Department of India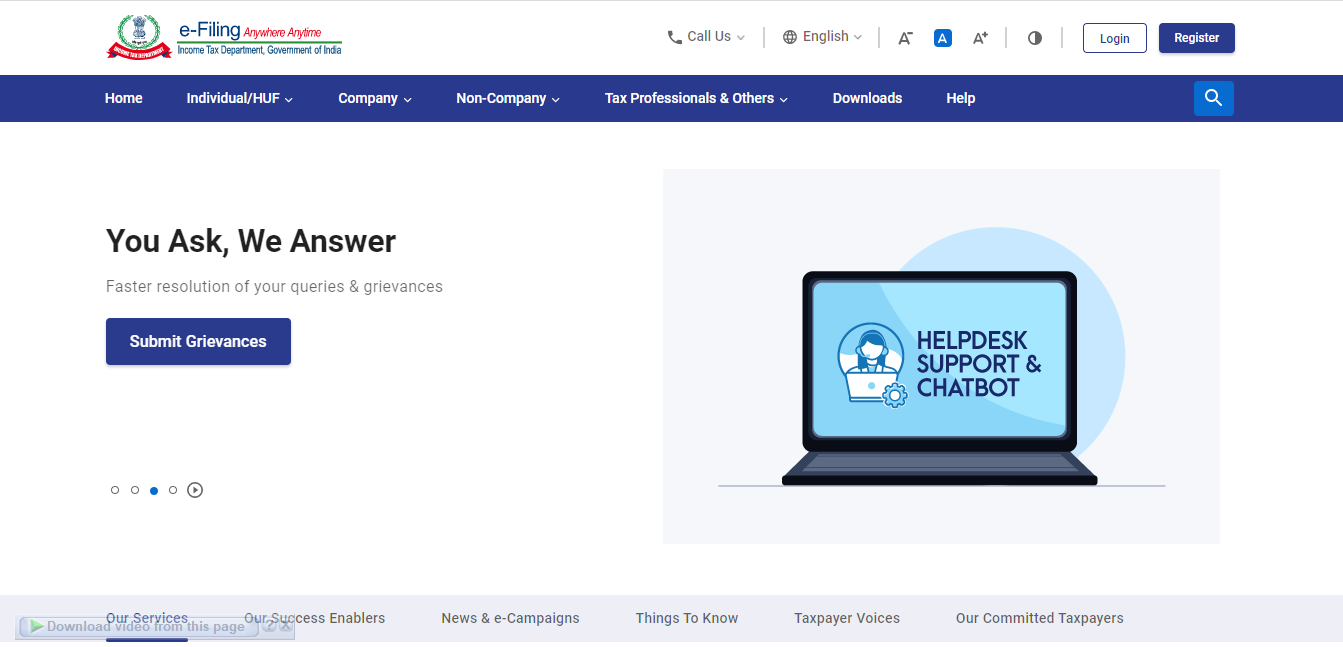 Step 2: Click on Login
You need to enter your User ID and click on continue.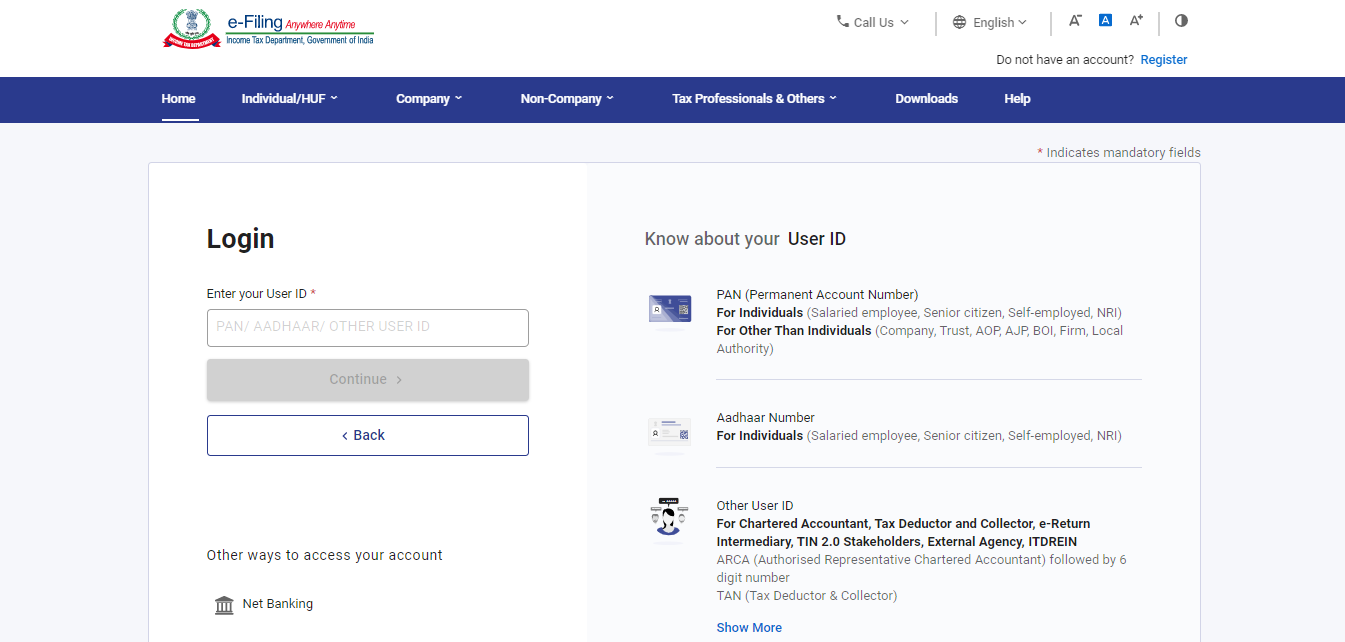 Step 3: Click on continue
Please enter your password here and click on continue to log in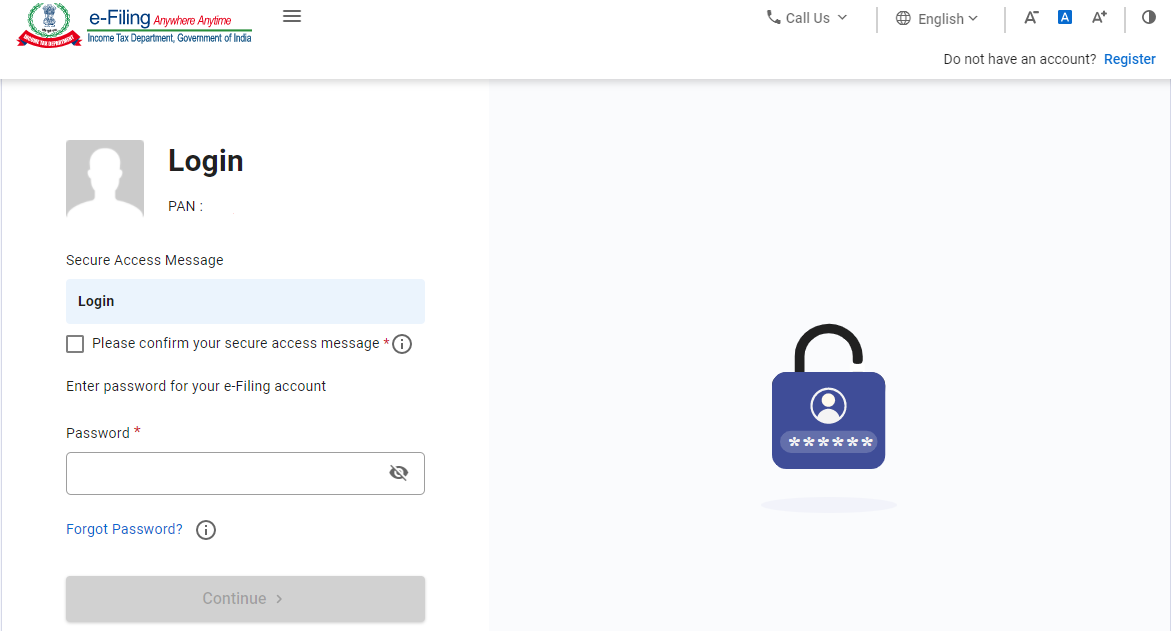 Step 4: Click on the e-file option

Click on e-file>>Income Tax Returns>>E-Verify Return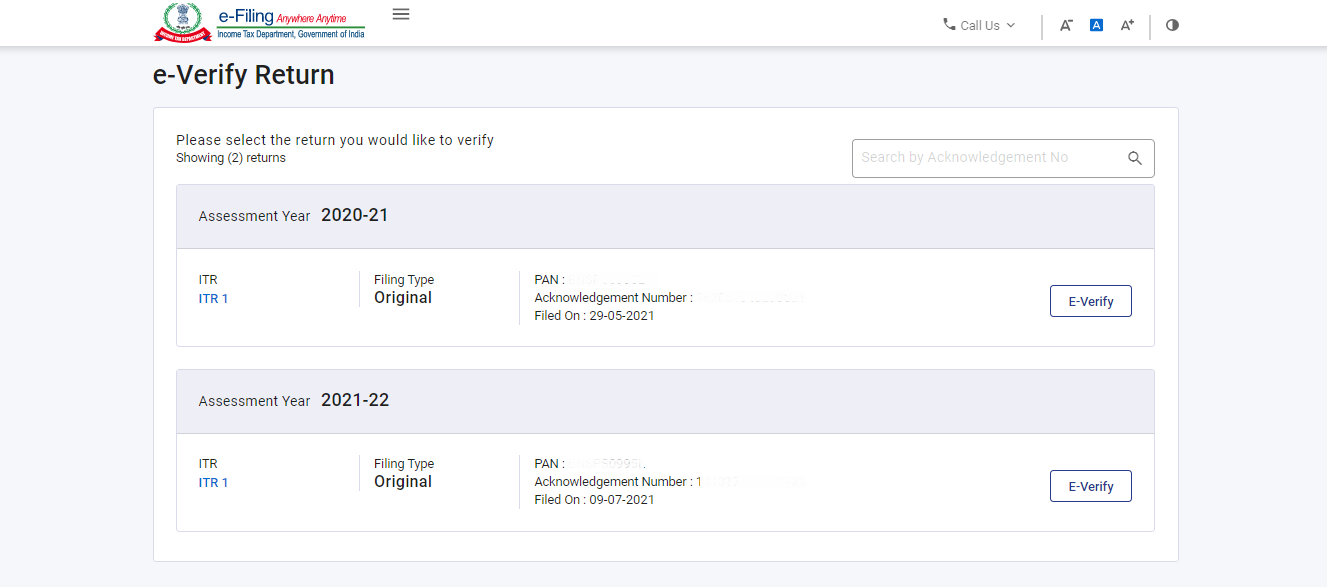 Step 5: Now click on E-Verify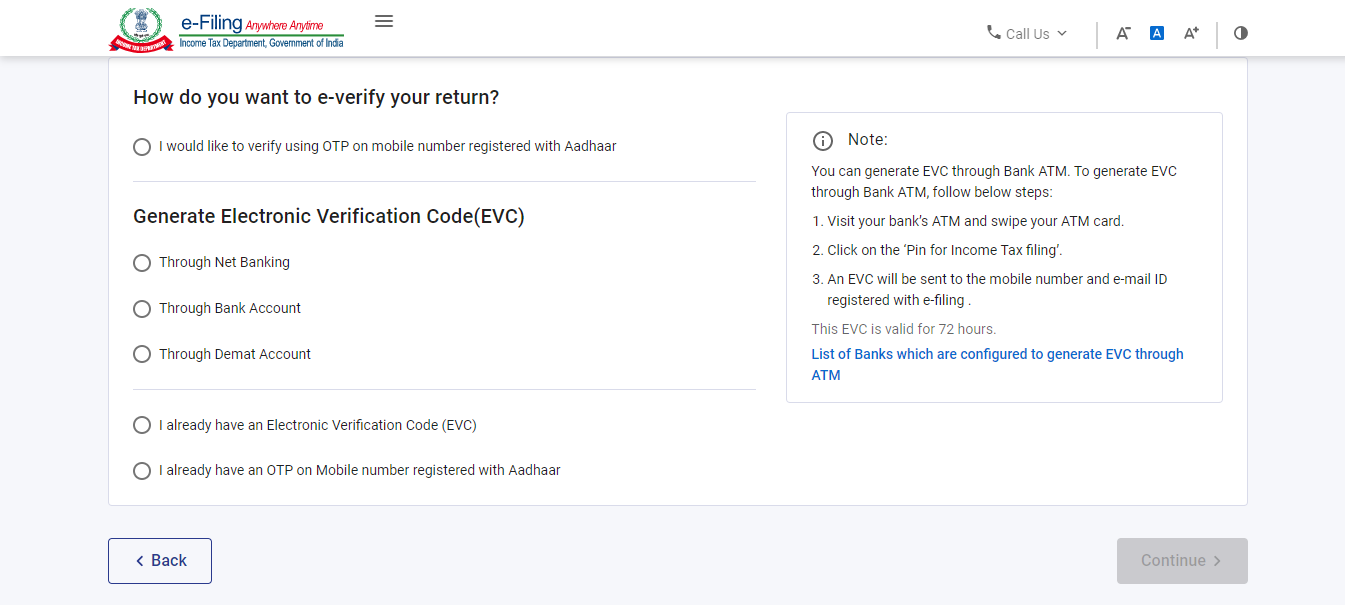 You can e-Verify your return through various modes listed below-:
I would like to verify using OTP on the mobile number registered with Aadhaar
Generate Electronic Verification Code (EVC)
Through Net Banking
Through Bank Account
Through Demat Account
I already have an Electronic Verification Code (EVC)
I already have an OTP on my Mobile number registered with Aadhaar
Note: As per notification no. 05 of 2022, the time limit for verifying Income Tax Returns (ITRs) has been reduced from 120 days to 30 days after transmitting the information electronically. For more details please click here.
For further queries or support, you can drop an e-mail at support@myITreturn.com