What is form 26AS?
The Income-tax return filing season is something that a lot of us do not take seriously until it is upon us. Income-tax return filing is not all that complicated if we spend some time upfront.
Of the various things that you need to look into during filing your returns, Form 26AS is very crucial. On the income tax website, you can easily access Form 26AS, which is your annualized tax statement in a consolidated form.
Form 26AS contains all the income-related details that TDS is collected and paid on your behalf. In addition to using Form 26AS, you can also claim the tax credit.
Following are the steps to view/download Form 26AS:
1. Log in to Income-tax Department's website. Click here to visit the login page and log in to your account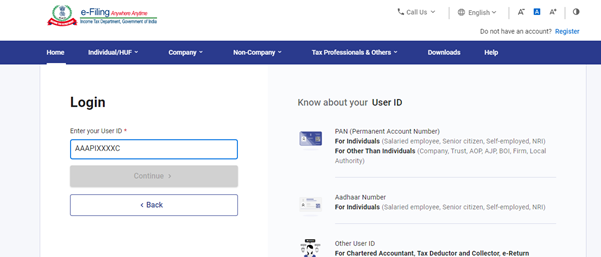 2. Go to "e-File " >> Income Tax Returns >> View Form 26AS"

3. You will be redirected to the TDS-CPC website, Click on the "Confirm" button to proceed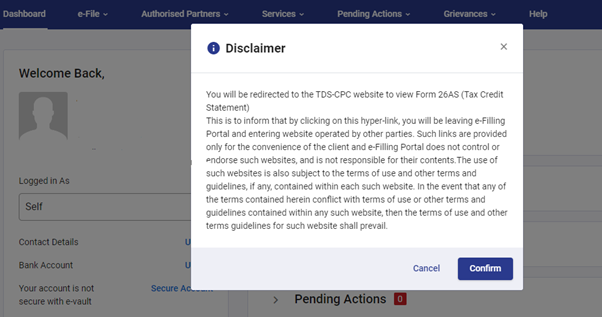 4. Select the check box for "I agree to the usage and acceptance of Form 16 / 16A generated from TRACES" as shown in the below image and click on "Proceed"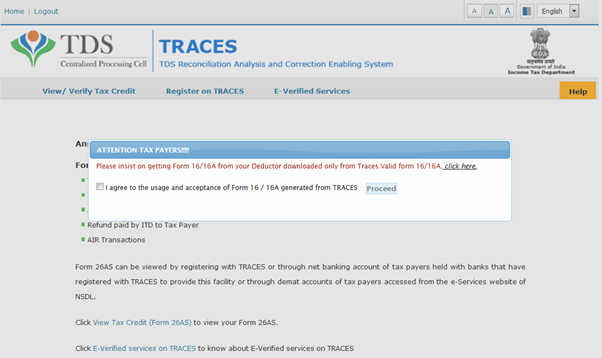 5. Click on "View Tax Credit (Form 26AS)" to view your Form 26AS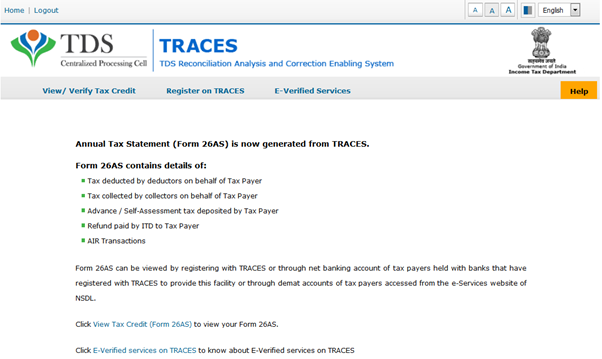 6. Select the desired Assessment Year from the drop-down and click on View as (HTML, Text). Then click on "View / Download" to view your Form 26AS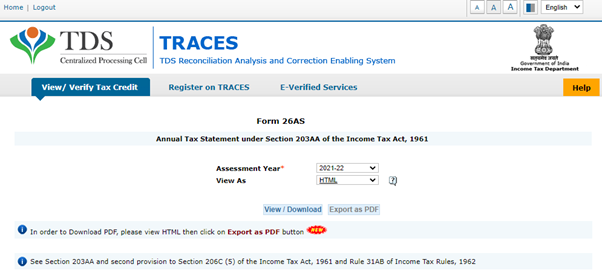 You can click on the Export as PDF button to save it in PDF format.
It is important for taxpayers to cross-check the TDS certificates such as Form 16/Form 16A vis-à-vis Form 26AS and AIS.
Note-: There is only TDS/TCS data displayed in Form 26AS for AY 2023-24 onwards. Refunds and other taxes will also be available in AIS.
For further queries or support, you can drop an e-mail at support@myITreturn.com